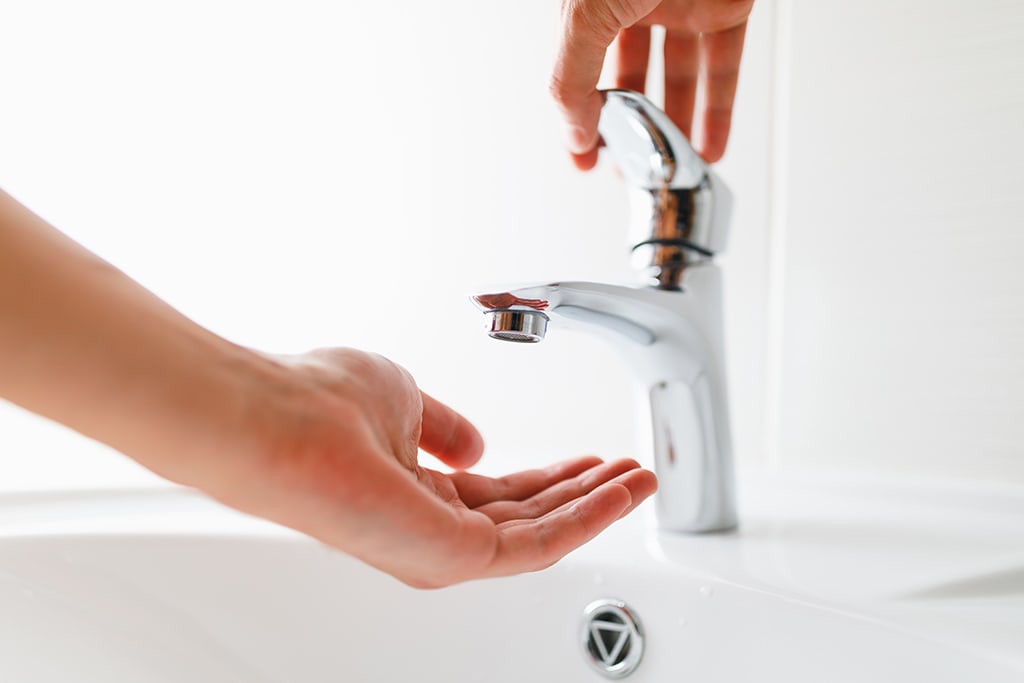 11 Top Signs You Need Plumbing Repair Services | Atlanta, GA
If you're a homeowner in Atlanta, GA, then you know that plumbing problems can happen anytime. Spotting the red flags and seeking timely plumbing repair services can save you a lot of money, unwanted headaches, damage to your property, and time. That is because plumbing issues are gradual, and they can escalate into serious plumbing emergencies with time.
Peach Plumbing & Drain of Atlanta, GA, offers a wide array of plumbing repair services 24/7. Whether it's a gas leak, burst pipe, clogged garbage disposal, or a clogged toilet, no plumbing task is too big or too small for us. Our professional plumbers are fully licensed, insured, and rely on state-of-the-art equipment in the industry.
Why a DIY Fix Isn't Feasible
Even if you're a self-proclaimed handyman, some plumbing issues should only be left to the experts. Unless you're trained in the latest coding standards and have years of experience under your belt, you'll only be guessing at the diagnosis and remedy at best. In other words, a DIY fix is more likely to make the problem worse.
Some plumbing issues are just too dangerous for an amateur to tackle. For example, if you have a gas line leak in your home, it needs to be fixed immediately by a certified professional. The same goes for a clogged sewer line. Not addressing plumbing issues timely and correctly can lead to even more costly repairs later.
Signs You Need Plumbing Repair Services
So, how do you know when it's time to call a professional plumbing repair service in Atlanta, GA? Here are 11 signs:
#1. Low water pressure: If you turn on the kitchen sink and the water pressure is low, that could signify a huge problem. A drop in water pressure means that there is a leak or clog in your plumbing system, which needs to be rectified.
#2. Noise in the pipes: If you hear gurgling or banging noises in your pipes, especially after you shut off the valve, it is a sign of an airlock caused by a clog in the system. The noise can also result from improperly secured pipes, flooded air chambers, or high water pressure. Irrespective of the cause, a plumbing specialist will locate and correct it.
#3. No water in taps: It's frustrating to turn on your faucet or shower and find nothing is coming out. If your local water company has not notified you of any service interruption, then your lack of water in your property could be due to a problem with the water main, frozen pipes, a major water leak, or severe blockage.
#4. Slow-moving drains: Slow drains are normally caused by hair, grease, food waste, and other debris that accumulate over time. Unfortunately, it's hard to tell what is stuck inside your drain by simply looking down the dark drain. A plumbing repair specialist uses a video camera to inspect the drain, determine what is causing the blockage, and use a drain snake to clear the blockage.
#5. No hot water: If you have an electric water heater, but there is no hot water from your tap, well, the first thing you should do is check the breaker. If the breaker is OK, the problem could be with the heating element or thermostat. On the other hand, if you have a gas water heater and there's no hot water, it could be a result of a faulty pilot light or gas supply valve. In either case, you should call a professional plumbing repair service to have it checked out, as it can be dangerous to tinker with gas lines.
#6. Backflow problems: Backflow is where water flows backward in your home's plumbing system. That can happen when there is excess pressure on the sewer line or low pressure on the fresh waterside. Backflow can damage your flooring and furniture and contaminate your drinking water, which can cause serious health problems. A plumbing repair specialist will help clean the mess, rectify the situation, and offer expert advice on preventing backflow in the future.
#7. High utility bills: You may have noticed your bill increasing for no reason or got a much higher bill than usual. If this happens, it could be due to a faulty water heater, water leak, or gas leak in your property.
#8. Foul Smells: A sewage smell coming from your drains is a sure sign of a blockage or leak in your sewer line. It could also mean your drains are not properly ventilated. If you ignore the problem, it could be dangerous as that means bacteria and mold can compromise the health and well-being of your loved ones.
#9. Frequent Clogs: If you find yourself reaching for the plunger more often than not, it's time to call in a professional. Frequent clogs could be due to an accumulation of grease, hair, and soap scum in your drains. It could also be caused by tree roots growing into your sewer line.
#10. Water Heater Leaks: A water heater leak can spell disaster for your home as it can cause extensive flooding and damage to your property. Therefore, if you notice any leaks, no matter how small, call in a professional plumbing repair service right away.
Peach Plumbing & Drain, Your Trusted Plumbing Repair Service
When it comes to plumbing problems, you want a company that provides quality services using advanced tools and equipment. At Peach Plumbing & Drain, we have years of experience dealing with all sorts of plumbing issues. Whether you need drain repair, toilet repair, water heater installation, or other plumbing services, you can trust us to get the job done right the first time. We are licensed and insured, so you can rest assured that your property is in safe hands. Besides,
-We use advanced tools and equipment
-We offer free estimates
-We offer same-day service
-No overtime charges
-We guarantee 100% client satisfaction
-We offer 24/7 plumbing service
For more information on our quality services or to schedule a free consultation, contact Peach Plumbing & Drain today!
Photo By nikkytok at Shutterstock