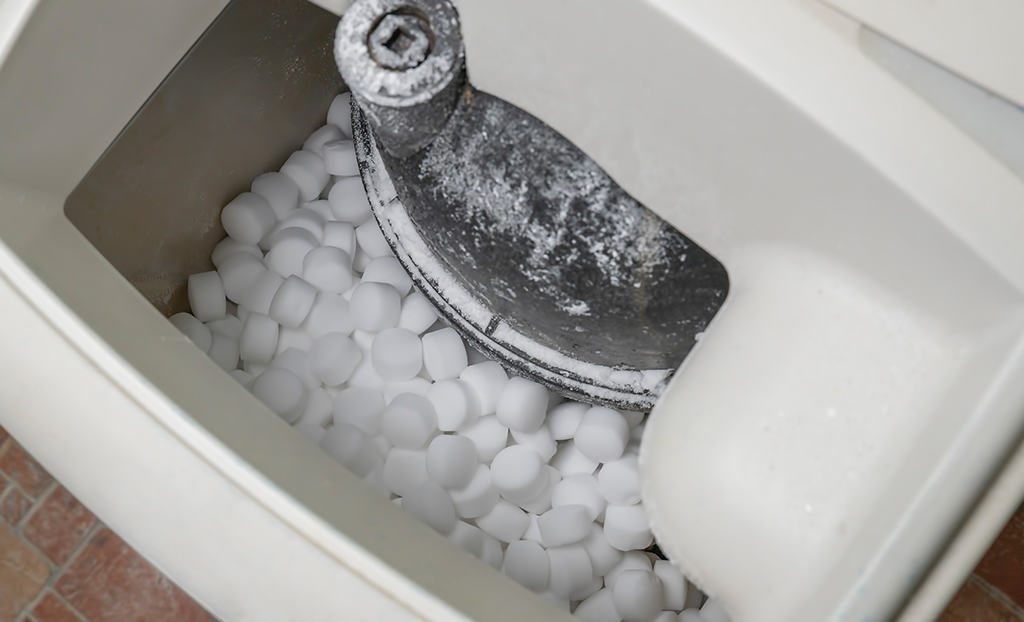 3 Plumbing Service Upgrades You Should Consider Making | Brookhaven, GA
Photo By Denis Klimov 3000 at Shutterstock
If you're thinking of renovating your home or making some upgrades, you should forget about switching up your entire kitchen or buying new furniture. One of the best ways that you can really improve the quality of living within your home is to make plumbing upgrades. The type of upgrades that your house needs will depend on the existing system. If you're not sure what your house needs, speak with a plumbing service. They'll be able to send a plumber out to your home for an inspection.
After the inspection is over, the plumbing service will be able to provide you with a general idea of the condition of your existing plumbing system, as well as the types of upgrades that would benefit your home. From there, you can do some research yourself to get a better idea of which upgrades appeal to you the most. If you have time, you can even do some of the research first, so you can move forward with the upgrades when the plumber finishes their inspection.
In this article, we'll look at some of the most popular upgrades that are often recommended to homeowners in Brookhaven, GA. You can make each upgrade one at a time or you can upgrade several things all at once depending on your budget.
#1. Install a Water Filter or Softener
Many people don't think about the quality of the water that exits their faucets. Depending on where you live, as well as the condition of your plumbing appliances and pipes, your water could contain high levels of minerals and contaminants. One of the best ways that you can improve the water quality inside your home is to install either a water filter or a softener. Both of these upgrades do very different things.
A water filter will remove just about everything in the water. It'll remove contaminants, like bacteria, and any minerals that may be floating around. A water softener, on the other hand, is usually reserved for those who live in areas with hard water. Hard water is water that contains a lot of minerals. This type of water is much more abrasive on the skin and will also cling onto the inside of your plumbing appliances, causing them to wear down much more quickly.
If you're interested in installing either a water filter or softener, you should consider the type of device that would be most beneficial to your home. You should also consider whether there are any existing rebates out there, and what you want the softener or the filter to be able to remove.
#2. Switch to a Tankless Water Heater
Are you sick of having to wait for hot water or do you find that your home doesn't get enough hot water? There are many disadvantages of having a regular water heater. For one, a traditional water heater will have a certain capacity. Beyond that, any other hot water usage will have to wait.
If you want to have an endless supply of hot water, you'll want to switch to a tankless water heater. This upgrade will not only provide you with a limitless supply of hot water, but it'll also bring the water usage and energy usage of your home down. You'll also be able to get the hot water that you desire almost immediately without much wait at all because the water is heated at the faucet or shower. Most plumbing services can easily install these upgrades with ease, and this is actually one of the more affordable upgrades to make.
#3. Install Smart Toilets
It'd also be great if you could find a way to reduce your water usage. Most people will try to flush less often or use their laundry machine more sparingly. Not a lot of people turn their attention to installing smart toilets instead. These toilers will use less water to flush and will also give you the option of using two different amounts of water to flush depending on the type of waste that is in the toilet bowl.
Smart toilets do a lot more than simply lower overall water usage. These toilets often come with bidets and heated seats that can really improve your overall quality of life. They're eco-friendly and even designed for feminine hygiene. If you're interested in installing a smart toilet, you'll want to speak with the plumbing service about the different features that each model and make can offer. The plumbing service may also know whether there are any rebates out there or whether some brands have a better reputation than others. They may also be able to offer longer and better warranties.
Call Us for Plumbing Services in Brookhaven, GA
Although many homeowners don't think about plumbing upgrades when they're thinking of renovating their home, plumbing upgrades can really make a huge difference in your quality of living. More importantly, they can improve the market value of your home by quite a significant margin and make it a lot more attractive. After all, not many homeowners have actually upgraded their plumbing, so your home will definitely stand out on the market in comparison to the other listings and choices.
If you're thinking of making some upgrades, you should speak with a plumbing service in Brookhaven, GA to see what they recommend. Some plumbing services can even offer great deals and discounts if you make several upgrades at the same time. They can also walk you through the pros and cons of different upgrades, so you have a good idea of what you're getting yourself into. You'll also know whether it's worth investing in that upgrade based on your expectations and needs.
For more information on what Peach Plumbing & Drain can offer you, give us a call at 678-322-7236. Our plumbers have a lot of experience in various types of plumbing services and can help you with whatever you need. They'd also be more than happy to answer any questions or concerns that you may have.