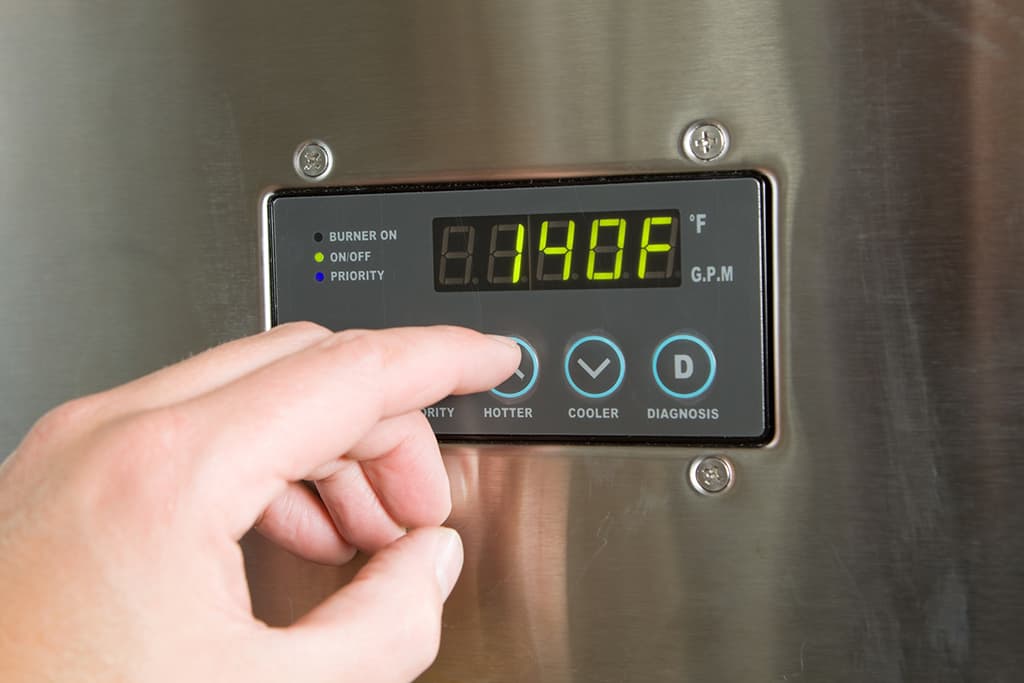 5 Benefits Of Tankless Water Heaters | Atlanta, GA
Photo By BanksPhotos at istock
The water heater in your Atlanta, GA home is one of the most essential appliances. Without a properly functioning water heater, you can't take a shower or perform simple tasks around the house. Also, if your water heater isn't working, your appliances that rely on water, such as the dishwasher and the washing machine, won't function properly.
Like all household appliances, your water heater won't last forever. The average water heater has a lifespan of between 8 and 12 years. If your water heater needs frequent repairs and is reaching the end of its lifespan, you will need to replace it.
Before replacing your existing water heater with something similar, you should consider the benefits of tankless water heaters. When you understand more about the benefits of these water heaters, you might realize that they are the better option.
#1 They Are More Energy Efficient
If you go with a traditional water heater, it will use electricity constantly to keep the water inside the tank hot. The larger the tank, the more power it will need, which will increase your electric bill.
Tankless heaters don't have a large tank of water that stays heated. This type of water heater provides hot water on demand; therefore, the only time the water heater will need to use power is when you turn on the hot water. On average, these water heaters can reduce your energy use by 24 to 34 percent.
#2 Lower Electric Bills
Because tankless water heaters use less energy, your electric bill will be lower. According to ENERGY STAR, these water heaters can save you hundreds of dollars every year on your energy bill. If you install a tankless water bill in your home, it will pay for itself within the first few years in the money that you save on your energy bill.
#3 Longer Lifespan
The average lifespan of a conventional water heater is between 8 and 12 years. When the water heater reaches its maximum lifespan, it won't work properly, and you will have issues with your hot water. Tankless water heaters have a much longer lifespan. On average, tankless heaters last between 5 and 10 years longer than conventional water heaters. When these water heaters are properly maintained, they can last for up to 20 years. This can save you a lot of money because you won't need to replace the water heater as often.
#4 Hot Water On-Demand
There is nothing more frustrating than running out of hot water in the middle of your shower. If you have a large family or use a lot of hot water, running out of hot water can be a daily event. Tankless water heaters will ensure that you have hot water all the time, no matter how many people took a shower before you. This is because these water heaters provide hot water on demand. They don't have a large tank that stays heated. Instead, tankless heaters heat the hot water only when you turn the faucet or shower to hot. If you have a large family, continuous hot water is essential.
#5 They Save a Lot Of Space
Conventional water heaters are large. They can hold between 40 and 60 gallons of water and are around 60-inches tall and 24-inches wide. If you have a larger water heater that holds 100-gallons of water, it will take up even more space.
Most Atlanta, GA homeowners, have their water heaters installed in the basement. If you have a finished basement, the water heater will take up a lot of your living space. If you don't have a basement, you will need to tuck the water heater in a closet, which could be used for storage if you didn't need it for the water heater.
Tankless water heaters are much smaller than conventional water heaters. The average tankless heater is 28-inches tall, 20-inches wide, and 10-inches deep. Best of all, these water heaters are hung up on the wall. You can hang the water heater in the laundry room or a closet. Because they are hung on the wall, you won't lose any floor space. If you live in a small home, tankless water heaters are the best option.
#6 Less Maintenance
If you have a conventional water heater in your home, you will need to call a plumber to schedule routine maintenance. If your water heater is going to function properly and you want it to reach its maximum lifespan, you will need to have it maintained every 6 to 12 months, depending on the quality of your water supply. If you don't have your water heater maintained regularly, mineral deposits and sediment can build up inside the tank, creating less space in the water heater. These issues can also cause rusty hot water, poor hot water pressure, and even leaks in the water heater. Tankless water heaters require less maintenance. Depending on the quality of your water, you can go four to five years between maintenance appointments. This can save you time and money.
If you are due to replace your existing water heater in your home, contact Peach Plumbing & Drain. We are a family-owned and operated company, and our plumbers have over 72 years of combined experience. This will give you peace of mind that we can handle any job you have for us.
We have years of experience installing tankless water heaters, and we can help you find the one that will best suit your home and your family. We also have years of experience in maintaining and repairing tankless water heaters.
Our plumbers at Peach Plumbing & Drain do more than install and maintain water heaters. We offer a variety of services, including:
Plumbing repair

Toilet repair and installation

Clogged drains

Garbage disposal installation and repair

Sewer line repair

Water service

Leak detection
We understand that plumbing emergencies can arise at any time, regardless of the day of the week or the time of day. Because of this, we offer 24/7 emergency service.
We care about our customers, and it shows because we have a 5-star Google rating. To schedule an appointment to discuss a new water heater or for any other plumbing service, give us at Peach Plumbing & Drain a call today.