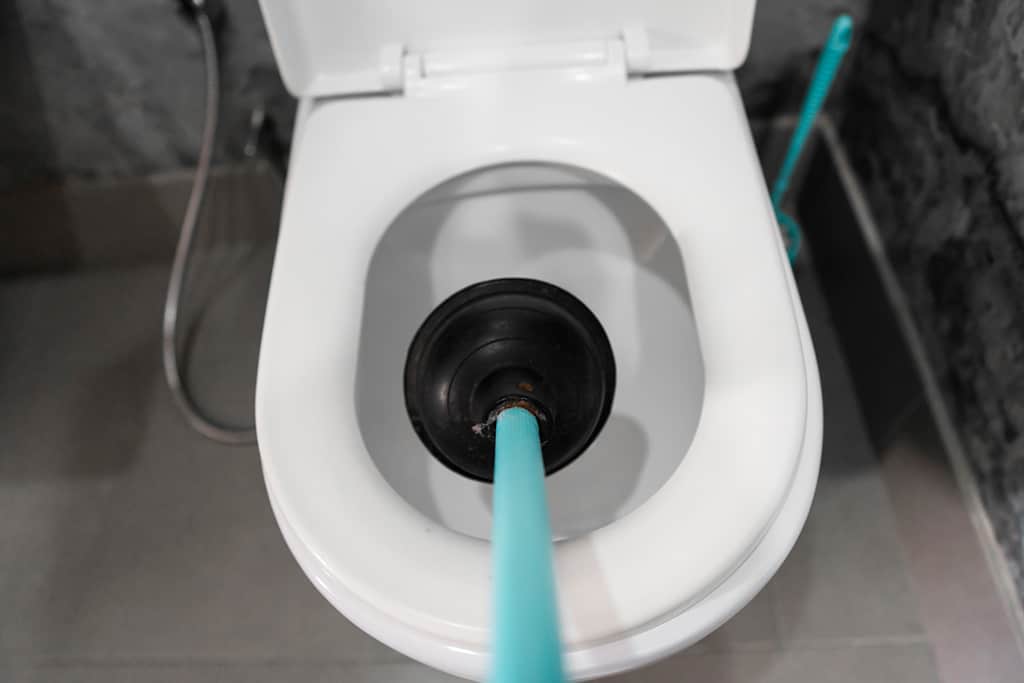 5 Issues That Require the Help of a Licensed Plumber | Atlanta, GA
Photo By Volodymyr Shtun at istock
The plumbing system in your Atlanta, GA home is essential to your daily life. It is responsible for delivering clean, treated water to your home and removing water and waste. Plumbing issues are frustrating because they can affect how the system works, making life in your home very inconvenient.
DIY home repairs are common today; however, unless you have formal plumbing training, you could end up doing more harm to the plumbing system, resulting in even more problems.
If your plumbing system is experiencing any of the following issues, it is best to call a licensed plumber.
#1 Drain Clogs
It isn't uncommon for food, grease, soap, and hair to clog your drains, affecting the water drains.
Small clogs can cause the water to drain slowly, which isn't ideal when you do something that requires the water to run, such as brushing your teeth, taking a shower, or washing the dishes. When the water drains slowly, the sink or tub will fill quickly when the water runs.
Large clogs are more problematic because a large clog can prevent the water from draining, and you can't use the sink or tub until the clog is removed.
Using a liquid drain cleaner to save on the cost of hiring a plumber isn't the best idea. You can't be sure if the entire clog was removed, and if it wasn't, it won't be long before the water starts draining slowly again. In addition, if the drain is clogged completely, the drain cleaner won't reach the clog.
A licensed plumbing company can use a drain camera to inspect the pipes to find the clog's location and determine the size. This will help them choose the best method to remove the entire clog safely, allowing the water to flow freely down the drain.
#2 Multiple Drain Clogs
If more than one drain is clogged in your Atlanta, GA home, it is unlikely that there is a clog in every drain. The problem is likely a clog in the sewer line or the main draining line, causing the water in every sink and tub to drain slowly.
A plumber can inspect both lines to find the clog, and when it's removed, the water will flow freely down every drain.
#3 Toilet Clogs
Toilet clogs are frustrating because you can't use the toilet until the clog is removed. If you have just one bathroom in your home and the toilet is clogged, you won't be able to use the bathroom in your own home.
Toilet clogs aren't uncommon and occur when too much waste and toilet paper are flushed. The same is true if something is flushed that shouldn't have been.
Many toilet clogs can be removed with a plunger, which can break up the clog enough to be flushed. If the plunger has no effect, the clog could be too large, too solid, or is located too far down the pipe for the plunger to be effective. When this happens, it is best to call a licensed plumbing company.
A plumber can remove the clog regardless of the size or location, so you can start using the toilet again.
#4 Water Heater Issues
Even though the water heater in your home is technically an appliance, it is also an essential part of your plumbing system. The water heater heats the water and stores it, so you will always have hot water when you need it.
If the water heater isn't functioning correctly, it can affect the temperature of the water, the quality and can even cause damage to your home.
DIY water heater repair isn't recommended because you could do more damage if you don't know what you are doing. In addition, if your water heater is still under warranty, a DIY repair will void the warranty, and you will have to pay for maintenance and repair yourself.
If your water heater is experiencing any of the following issues, it is best to leave the job to a licensed plumbing company.
No hot water

The water isn't getting hot enough

Discolored hot water

Foul-smelling hot water

Poor hot water pressure

Strange sounds coming from the unit

Moisture or water pooling around the unit
It is best to call a licensed plumber right away because waiting can cause more damage to the water heater.
#5 Frozen Pipes
Winters in Atlanta, GA are relatively mild; therefore, many homeowners don't have heat tape on their pipes for winter protection. If the temperature drops below 32 degrees, which is fairly common in January or February, your pipes can freeze.
When your pipes freeze, you won't get any water from the faucets and showerheads, but this isn't the only problem. When the pipes freeze, the water inside expands, which can cause the pipes to burst, flooding your home.
Because frozen pipes can be so destructive, it's best to call a licensed plumbing company right away. A plumber can thaw the pipes quickly and safely, preventing a disaster.
Why Choose Peach Plumbing & Drain?
If you have issues with the plumbing system in your home and need to hire a plumber, call Peach Plumbing & Drain. We are a full-service plumbing company, and our plumbers have over 72 years of combined experience.
We provide several plumbing and drain services, including:
Plumbing repairs

Clogged drains

Toilet repair

Water heater installation, maintenance, and repair

Leak detection

Sewer lines

Water service

Garbage disposal installation and repair
We know how inconvenient plumbing issues can be, so we provide emergency service 24 hours a day, 7 days a week. If you have a problem that can't wait, we will get a plumber to your home as quickly as possible.
We have earned an excellent reputation in the community and the industry over the years. We have an A+ rating with the Better Business Bureau and a 5-star rating on Google. In addition, Home Advisor named us an Elite and Top Rated business.
To schedule an appointment for plumbing repair or any plumbing service we provide, give us at Peach Plumbing & Drain a call or request an appointment.