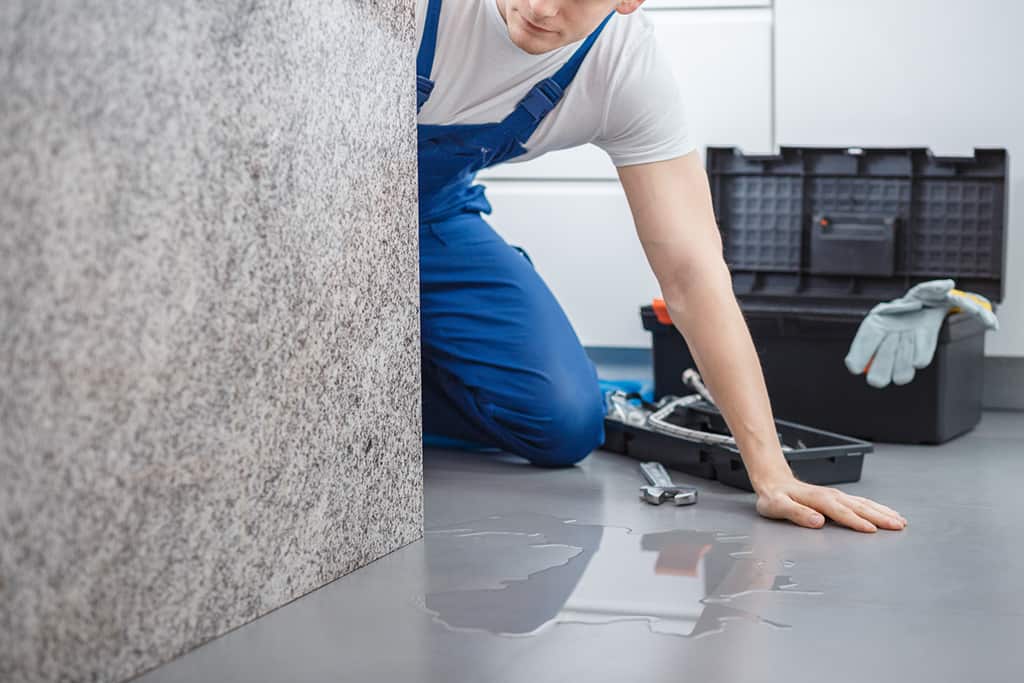 6 Issues That Require The Assistance Of A Licensed Plumber | Atlanta, GA
Photo By KatarzynaBialasiewicz at istock
When any system in your Atlanta, GA home malfunctioning, it can be frustrating. When your plumbing system malfunctions, simple daily tasks can be difficult and even impossible. You rely on your plumbing system for even the simplest tasks, such as flushing the toilet and brushing your teeth. Many people attempt to make plumbing repairs on their own to avoid paying a plumber. Even if you are a handy person, this isn't a good idea. The plumbing system in your home is complex. If you don't have the training and skills necessary to make plumbing repairs, you could end up causing more damage, which will result in a more expensive plumbing bill.
If your plumbing system is experiencing any of the following issues, it is best to leave the job to a licensed plumber.
#1 Leaky Pipes
If there is a pipe in your home that is leaking, you should call a licensed plumbing company immediately. Waiting will result in water damage and mold growth in the area where the pipe is leaking. In many cases, it takes more than a quick twist of a wrench to repair the leak. It is best to call a licensed plumbing service. A professional will inspect your plumbing system to ensure that there are no other issues before repairing the pipe.
#2 Drain Issues
Slow and clogged drains are the most common plumbing issues. Regardless of how careful you are with what you put down the drain, grease, food, hair, and soap scum will end up in the drain, causing a clog. If you plan to resolve the issue yourself using a liquid drain cleaner, you should think twice. While the drain cleaner may remove the clog enough for the water to flow down the drain, it won't work for long. There is no guarantee that the entire clog will be removed, and if a small amount of the clog remains, it will only be a matter of time before the issue reoccurs. Also, these products contain harsh chemicals that can cause damage to your pipes. It is best to have a licensed plumbing service remove the clog. Plumbers can use one of a few methods to remove the entire clog safely.
If a gurgling sound comes from the drain in your Atlanta, GA home, it is more serious than you think. The gurgling sound signifies a large clog in the drain. When there is a large clog, the water will need to change directions to get down the drain, which causes the gurgling sound. If you don't have a plumber remove the clog, it won't be long before the drain becomes completely clogged.
#3 Water Heater Issues
The water heater in your home is one of your most essential appliances. If your water heater isn't functioning properly, your other appliances, such as your washing machine and dishwasher, won't function properly either. Also, without hot water, you can't shower and perform household chores. The best way to prevent a complete water heater breakdown is to recognize the signs that it needs to be repaired. If your water heater is experiencing any of the issues below, you should call a plumbing service right away.
Lack of hot water

Lukewarm water

Poor hot water pressure

Discolored hot water

Foul-smelling hot water

Strange sounds coming from the water heater

Moisture or leaks around the water heater
When you call a licensed plumber, they will inspect the water heater to determine whether it can be repaired or if you will need to have it replaced.
#4 Poor Water Pressure
If the water pressure coming from your faucets and showerheads is suddenly poor, it can make everyday tasks take longer than they should. Also, poor water pressure can affect the way your water-based appliances function. Inadequate water pressure is an issue that should be handled by a professional. The issue could be something simple like a clogged aerator. There could also be a leak in the waterline, which is more serious. A leaking water line will cause your water bill to increase and can cause water damage and mold growth in the area.
A licensed plumbing service will inspect your plumbing system to find the leak and make the necessary repair.
#5 Discolored Water
If the water coming from the taps in your Atlanta, GA home has a brown tint, you should call a plumber right away. The discoloration is likely caused by rust that has corroded the inside of the pipes. A plumber will need to find the pipes that are corroded and replace them.
If your water has a brown tint, you shouldn't wait to call a plumbing service. Rusty water is not safe for bathing, cooking, or drinking; therefore, you won't be able to use the water until the pipes have been replaced.
#6 Appliance Installation
If you recently purchased a new water-based appliance such as a refrigerator with an ice maker and water dispenser, washing machine, dishwasher, or garbage disposal, you might be tempted to try to install the appliance on your own to save yourself some money. The appliance itself can be costly, and the additional installation cost will increase the final cost.
It is best to have a licensed plumbing company install the appliance. It takes training and experience to install an appliance properly. Without the proper training, you could end up causing damage to the brand new appliance. A professional will ensure that the appliance is installed properly, without causing any damage.
Why Choose Peach Plumbing & Drain?
If you need help from a licensed plumber and want to work with the best in the business, schedule an appointment with Peach Plumbing & Drain. We are a family-operated business, and our plumbers have over 72 years of combined experience.
Plumbing issues can occur at the most inconvenient times, even outside of our normal business hours. This is why we offer emergency service 24/7. If you have a plumbing issue at night or during the weekend, we will do our best to get to your home as quickly as we would if you had called during normal business hours.
To schedule an appointment for any plumbing repair or service, give us a call today.