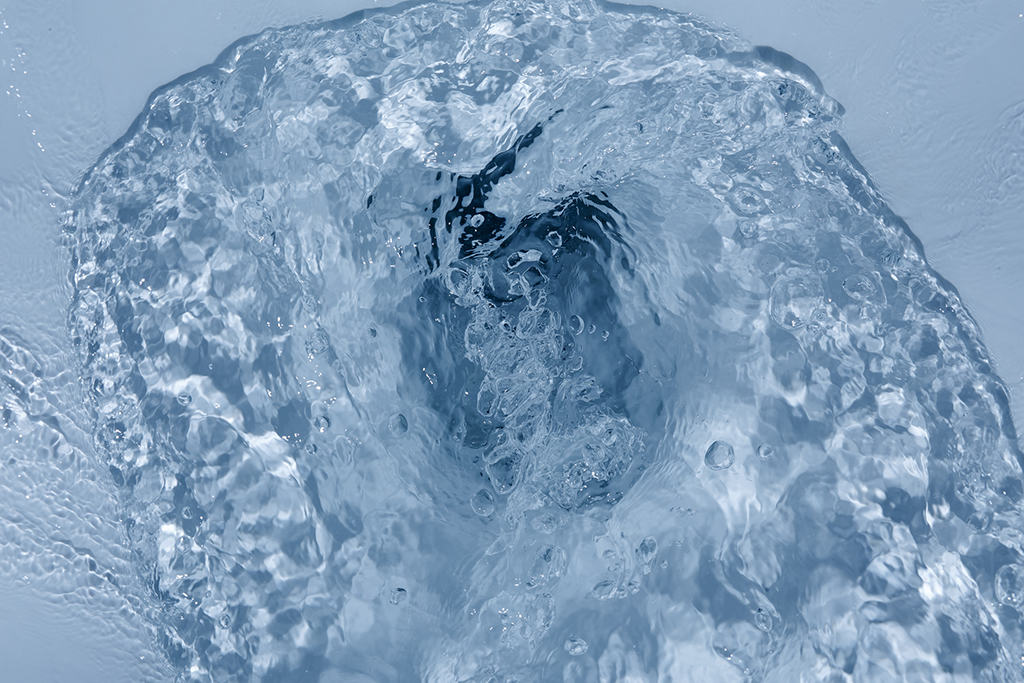 6 Reasons To Have A Drain Cleaning Service Performed Regularly | Atlanta, GA
Photo By iNoomiPhoto at istock
You rely on the plumbing system in your Atlanta, GA home multiple times a day. You rely on the water delivery system each time you turn on a faucet or use a water-based appliance. In addition, you rely on the drainage system to remove water and waste from your home. If either part of your plumbing system isn't working properly, life in your home can be very inconvenient.
Fortunately, you can prevent many plumbing issues by maintaining your plumbing system and having a drain cleaning service performed regularly. Many people neglect to have this service performed because they aren't sure if it is worth the time or money.
If you aren't sure if a drain cleaning is necessary, you should understand the benefits of having this service performed every year.
#1 Prevent Clogs
You can be very careful with what you put down the drain in your home; however, when you wash the dishes, food and grease will go down the drain, which can create a small clog that will increase in size over time, causing the water to drain slowly. When you shower, soap and hair can clog the drain, increasing over time.
Slow drains cause the sink or tub to fill when the water runs; therefore, simple tasks requiring the water to run, such as showering, brushing your teeth, and washing the dishes, are problematic because the water cannot flow freely down the drain. Large clogs will prevent the water from draining at all, and you can't use the sink or bathtub until the clog is removed.
If you have a drain cleaning service performed every year, the clogs in the drains, even tiny clogs, will be removed. This will prevent slow or clogged drains for at least a year. In addition, having a drain cleaning performed every year will save you the time and money on an emergency plumber, which is necessary to remove a clog causing the water to drain slowly or that has completely clogged the sink or bathtub.
#2 Quiet Noisy Drains
Do the drains in your Atlanta, GA home make a gurgling sound when the water drains? If so, there is likely a significant clog in the drain. When a large clog prevents the water from flowing through the drainpipe, it will need to change directions to get past the clog. The change in direction will create air in the pipes, creating a gurgling sound.
This is an easy issue to ignore because the water is still draining; however, ignoring the problem will result in a completely clogged drain, and the water won't go down at all.
A drain cleaning service will remove all clogs from the drains, including large clogs, which will quiet noisy drains.
#3 Prevent Your Toilet From Overflowing
Toilet clogs are frustrating, and you can't use the toilet until the clog is removed. Trying to flush a clogged toilet will cause water to overflow and flood the bathroom floor. In many cases, a plunger will break up a clog enough to be flushed. If the clog is located too far down the drainpipe or is too large to break up, you will need to call a plumber.
Because toilet clogs are inconvenient, especially if you only have one bathroom in your home, it is best to do whatever is necessary to prevent toilet clogs and overflows. If you have a drain cleaning performed yearly, the risk of a toilet overflow due to a clog decreases significantly. During the drain cleaning, the plumber will clear any clogs from all the drains, including the toilet, preventing major clogs and overflows.
#4 Prevent Multiple Drain Clogs
A clogged drain can be frustrating, and multiple clogs affect your ability to use every sink and shower in your Atlanta, GA home. Multiple drain clogs often indicate a clog in the main sewer line or the main drainage line. These clogs can be difficult to remove; therefore, you should do whatever is necessary to prevent these clogs.
During a drain cleaning service, a plumber will rid every drain pipe of clogs, including the main sewer line and the main drainage line. This will prevent clogs, saving you the cost to remove these clogs in these lines that can be challenging to remove. Prevention is better than waiting for something to go wrong.
#5 Prevent Foul Odors
Is there a foul smell in your bathroom or kitchen, and you cannot find the source? If so, the odor could be coming up from the drains. When food and grease create a clog in the kitchen sink, the food and grease can spoil, producing a foul odor. In addition, mold and bacteria growth can occur due to the clog, creating a nasty smell.
A drain cleaning service will remove the clogs in the drains, even tiny ones that haven't had a chance to grow, and you can be sure your home will smell clean and fresh all year long.
#6 Keep Your Family Healthy
As mentioned above, clogs can cause bacteria and mold to build up in the drains, which can be hazardous to your family's health. The bacteria can cause a bacterial infection, causing illness or disease. Mold in the drains will also put your family's health at risk. Breathing in mold can cause allergy symptoms, respiratory issues, skin rashes, and a weakened immune system.
If you have a drain cleaning service performed every year, the clogs in the drains will be removed, preventing bacteria and mold growth, keeping your family safe.
Why Choose Peach Plumbing & Drain?
If you are overdue for a drain cleaning service or have never had a drain cleaning service, call Peach Plumbing & Drain. We are a full-service plumbing company with over 72 years of combined experience.
Our plumbers are professionally trained, highly skilled and can handle all plumbing issues, whether simple or complex.
Over the years, we have earned an excellent reputation in the community and the industry. Many companies claim to be number one, but most cannot back this up. We have an A+ rating with the Better Business Bureau and a 5-star rating on Google, which proves our customers believe we are the best. In addition, Home Advisor lists us a Top Rated, Screened & Approved, and Elite Service.
If you have a serious issue that requires immediate attention, we provide emergency service. We are here for you 24 hours a day, 7 days a week.
To schedule an appointment for a drain cleaning service or any other service we provide, give us a call today.