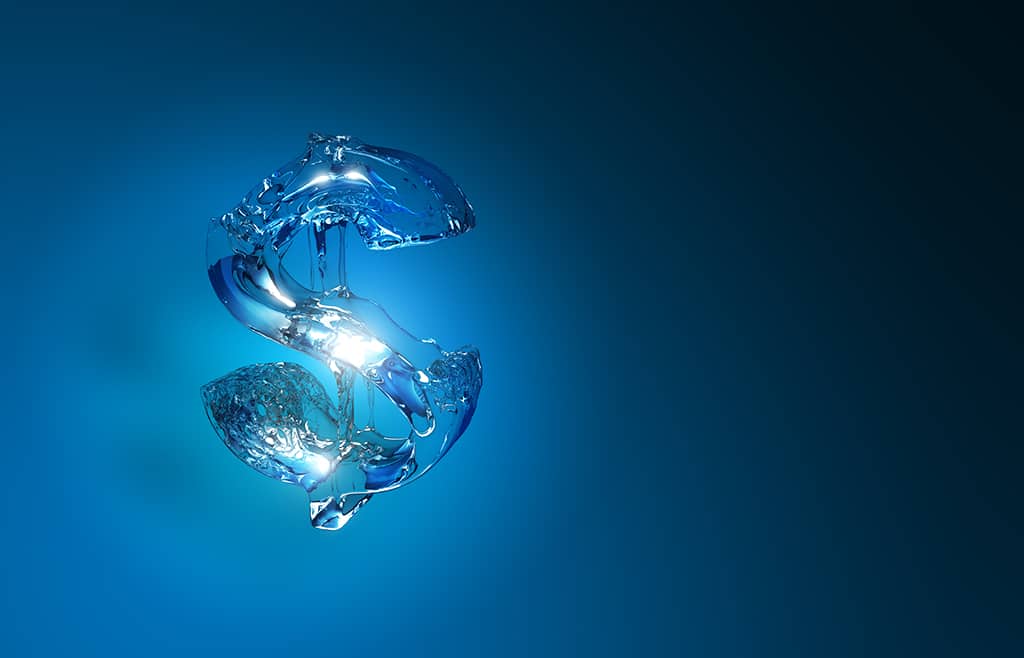 7 Plumber Recommended Ways To Save On Plumbing | Atlanta, GA
Photo By da-kuk at istock
With economic uncertainty over the last few years, not just in America but worldwide, many businesses and homeowners are looking to save as much money as possible. One such way that residents of Atlanta, GA, sometimes look to save money is by doing DIY plumbing to save on the costs of calling a plumber. However, there's a myriad of ways you can rely on a trusted professional to help you save on energy bill costs, including installing low-flow showerheads, switching from copper pipes, and preventative maintenance measures.
1: Use water more conservatively.
One way to save money is to use less water. For example, when rinsing dishes or brushing your teeth, turn the water off when nothing is rinsing under the tap. To help you use water more conservatively in the long run, consider upgrading toilets and showers to more water-efficient models. A low-flow showerhead can reduce water usage by several gallons a minute while still providing a decent overall shower experience. A plumber can help replace and upgrade your existing bathroom fittings to help you create a more energy-saving bathroom.
2: Ensure appliances that use water are Energy Star-rated.
According to EnergyStar.gov, the average family will do 300 loads of laundry in their household each year. By upgrading to new Energy Star-rated washing machines, families in Atlanta, GA, can save almost $400 in energy costs. Washing machines certified by Energy Star use approximately 33% less water than other washers and 25% less energy. In terms of home plumbing, you could also look out for Energy Star-rated heat pump water heaters, high-efficiency gas storage tank water heaters, solar water heaters, or tankless gas water heaters. A plumber can advise what's right for the size of your home and help to install, maintain, and repair a wide variety of water heaters to keep them operating at peak efficiency.
3: Replace older equipment.
Replacing integral components of your plumbing system at the right time can make a vast difference to how much you'll be spending on future repairs and how much you'll save on energy bills. It can be tempting to run items 'into the ground' and only replace them when absolutely necessary to save money. However, there are several cases where the benefits of replacing outdated parts outweigh the initial cost. Older water heaters, for example, give you less control over when you get hot water. It will take longer to receive hot water from an old-style storage heater, making them a far less energy-efficient option. Older toilets, too, waste a lot of water, as they can use anything from 4-7 gallons per flush. Current federal regulations for toilet manufacturers declare that new toilets should use no more than 1.6 gallons of water per flush. Replacing your existing toilet with a new water-efficient model can make a vast difference that can do wonders for your water bill!
4: Upgrade to flex tubing or new piping.
We've briefly touched on the type of plumbing fixtures you can consider replacing to help you save money long-term. Another way you can save money is by upgrading the pipes. Unless your home is newly built or it's only a few years since a remodel, there's a chance that its plumbing is already outdated and could benefit from repair or replacement. Pipes are in use almost constantly, and many are susceptible to rust and corrosion. Most modern houses will have brass, copper, or flexible PVC tubes in use. However, older homes could still have steel, lead, or cast iron pipes. A plumber can help you identify what material your property's pipes are and help you to upgrade to other options. PEX tubing doesn't degrade the same way metal pipes do, and it can handle much lower temperatures without bursting. Flexible tubing is more resistant to freeze-breakage, and it's also cheaper to install.
5: Use quality replacement parts.
If you need a plumber to replace a faulty component, aim for the highest quality replacement that's comfortably within your budget. It won't always mean the most expensive part; there are often nuances to each home that mean one product type may work better for you. Make sure that any products you buy independently have quality assurance. Alternatively, give your plumber your budget and trust them to pick the parts that will work best for your home and your budget.
6: Avoid flushing non-flushable items.
While toilets, drains, and garbage disposals are designed to remove waste from your kitchen and bathroom plumbing, there are a large number of items that can negatively impact the plumbing if flushed through a drain. Avoid flushing feminine products and baby wipes, even if they say 'flushable' on the label. Earbuds, cigarette ends, and certain food items are hard for drains and garbage disposals to get rid of. They will negatively affect pipes and can lead to unnecessary, costly repairs that you can easily avoid. Additionally, avoid pouring food grease into drains, as when it solidifies, it will stick to the inside of your pipes, eventually causing blockages that you'll need a plumber to fix.
7: Book regular plumbing maintenance.
Book regular maintenance with a local, professional plumber to help save on future costs. Prevention is better than a cure, as the old saying goes! Preventative maintenance can highlight and tackle any minor issues before they become expensive repairs. Regularly inspecting your home's plumbing for leaks reduces the risk of flooding. Utilizing a drain or pipe inspection service will also help save money, as professional drain cleaning services can disrupt minor clogs before they become a severe blockade.
At Peach Plumbing & Drain, we offer various plumbing services that can help you save money while living in an Atlanta, GA, home. We also attend to commercial plumbing requests. Every plumber we send to your home or business is fully licensed, affordable, and punctual. We're available 24/7/365, so if you have any questions about upgrading your plumbing, saving on plumbing costs, or need a repair, you can call us at any time. Contact us right away for more information on the latest ways that we can save you money!