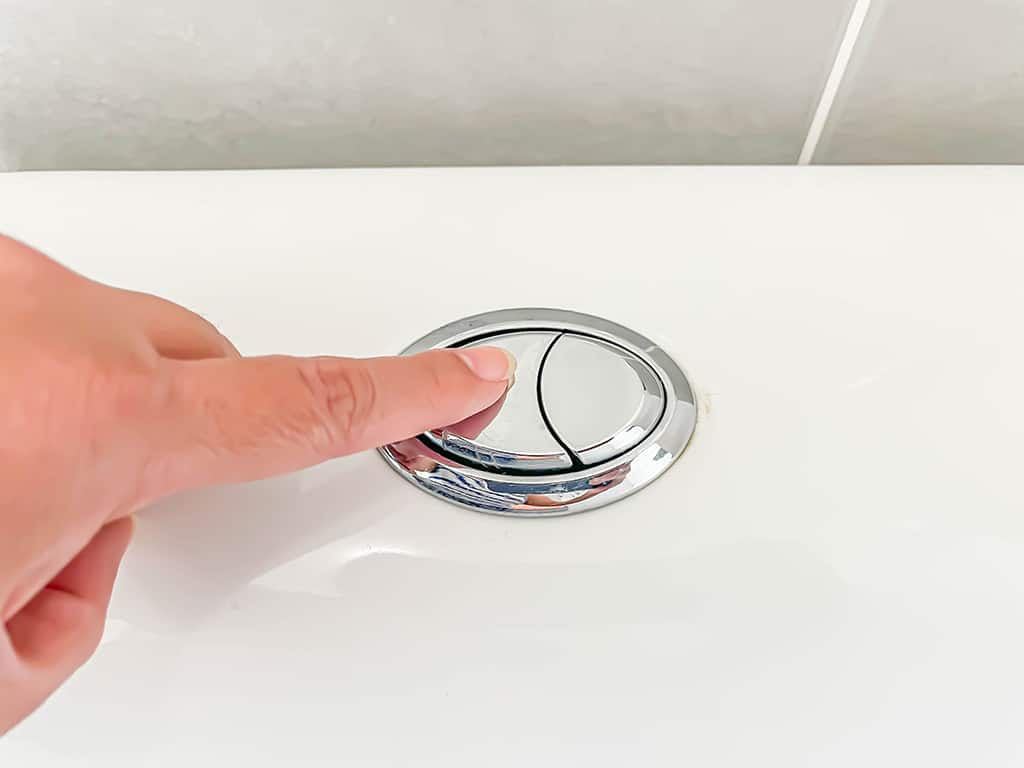 7 Plumbing Service Innovations | Buckhead, GA
Photo By pen kanya at Shutterstock
There are constant evolutions in plumbing technologies. Most homes did not have touchless faucets a few years ago. Today they are the talk of the town. Property owners can benefit from plumbing service innovations in various ways.
The new plumbing technologies can reduce water usage, improve energy efficiency, and simplify daily life. WaterSense and Energy Star certified plumbing fixtures help conserve water and energy. Plumbing fixtures rated WaterSense can conserve energy and water uses in most commercial and residential properties. These fixtures are vital in ensuring that these scarce resources are used correctly. Read on to know how the innovations in plumbing services and how they can help your Buckhead, GA home.
1. WaterSense Toilets
In most new homes, low-flush toilets are a standard nowadays, especially in areas that experience water scarcity. Dual-flush washrooms use various processes for liquid and solid waste. The two toilet systems use much less water compared to the traditional toilets. However, new tornado flush toilets produce more spin than dual flush toilets. Tornado flush toilets disinfect the water by electrolyzing it, making use of chemicals unnecessary.
Many toilet models have overflow protection capabilities, ensuring that the water in the toilet bowl cannot flood the restroom to make it messy even when the toilet is clogged. Consult a plumber to see whether you can install a tornado or a low-flush toilet at your home. Then choose a type with your required features. Some of the new toilet models do more than water conservation. Certain types have lights that turn on at night to assist you in finding your way to the restroom in the dark. In some units, there are water monitoring units included.
2. Trenchless Sewer Line Repair
Most commercial or residential properties have had old underground pipes or leaking sewer lines. The pipe may be damaged by tree root infiltration soil's corrosive substances, among other factors. Repairing and replacing underground pipes is dreaded by property owners because the process involves digging the yard that may damage the lawns.
Trenchless plumbing services technology makes replacing underground sewer lines a lot easier by avoiding the kind of surface disturbance that was there initially. In trenchless sewer line repair, the plumber digs one or two holes on top of the sewer line. They then use hydraulic equipment and two cameras to undertake the procedure. They can coat the existing pipe's interiors with a durable and strong adhesive and insert a new pipe inside the older one. Trenchless plumbing reduces the disruption and damage on your yard or lawn considerably.
3. Leak and Water Detectors
Water damage is among the common causes of home insurance claims. On average, the cleanup cost for damages caused by waters is about $5000 and may even reach $20000. To protect your home from water damage, install smart water detectors. Today, you can find various types of water detectors in the market. However, most sensors notify if they sense freezing temperatures or a leak.
Smart water monitoring systems with shutoff capabilities can cut off the water supply when they sense a problem to minimize or prevent damage. Enlist the services of a plumbing service provider to find a good water detector and install a monitoring system.
4. Tankless Water Heaters
Most homeowners will benefit from the other innovation is the tankless water heaters. They are more durable compared to traditional water heaters. Tankless water can live for over 20 years if maintained properly. Unlike the conventional water heaters that must keep the water inside the tank hot, tankless water heaters heat the water whenever needed. Therefore, they are energy efficient, meaning that you incur less energy utility bills.
Ensure you seek help from a plumbing service when purchasing a tankless water heater. They will advise you on the right size based on your household hot water consumption. Additionally, ensure that a licensed plumber installs the water heater—regularly scheduled maintenance with a professional water heater repair technician.
5. Touchless Fixtures
Touchless plumbing fixtures have a lot of hygienic benefits and are common in commercial buildings. However, it does not mean they are built only for commercial properties. Today, you can also find touchless faucets even in Buckhead, GA, residential homes. Motion sensors activate these plumbing fixtures. Thus, you do not have to touch anything.
They are vital in preventing the spread of bacteria and other germs improving your home's hygiene and well-being. Do you want to have touchless toilets or faucets in your home? Contact a local plumbing service like Peach Plumbing & Drain. They will replace or install the new plumbing fixtures and make your home comfy while increasing its resale value.
6. Solar Water Heaters
The popularity of solar water heaters is also increasing. These plumbing fixtures use renewable energy to heat the water and ensure that your home has a continuous hot water supply. Homeowners and businesses can use solar models to reduce energy utility bills. These water heaters are more durable and may last longer than conventional water heaters.
A standalone solar water heater can use metal tubular solar collectors or energy from the glass on the roof. They are used in most cases together with solar panel systems that are used to power your home appliances. Plumbing service providers are conversant with solar water heaters and can help you choose the right size for your home.
7. Water Softening Systems
Hard water is bad news for your plumbing. Therefore, if you live in an area whose water is hard, seek the help of a plumbing service provider to have a water softener installed. This invention changes the hardness of water through various methods that primarily involve electrolysis.
Hard water essentially contains a lot of mineral contents. These contents build up on your water heater or inside the pipes and may result in blockages or insufficiently hot water. Installing a water softening system and enlisting the services of a plumber to maintain it yearly will ensure that your plumbing systems, especially the water heater, operate uninhibited.
Contact Peach Plumbing & Drain
Innovations are there to ensure that our lives are seamless and comfortable. The plumbing industry is not left behind, as you can see from vital and life-changing innovations above. Peach Plumbing & Drain offers various plumbing services to the residents of Buckhead, GA, and its environs. We can help with any plumbing needs, regardless of the size. Our plumbers are licensed, equipped, and experienced. You are in the best hands when you trust us to resolve your plumbing issues. Do you need the installation of modern plumbing fixtures at your residential or commercial property? Call our skilled plumbers today.