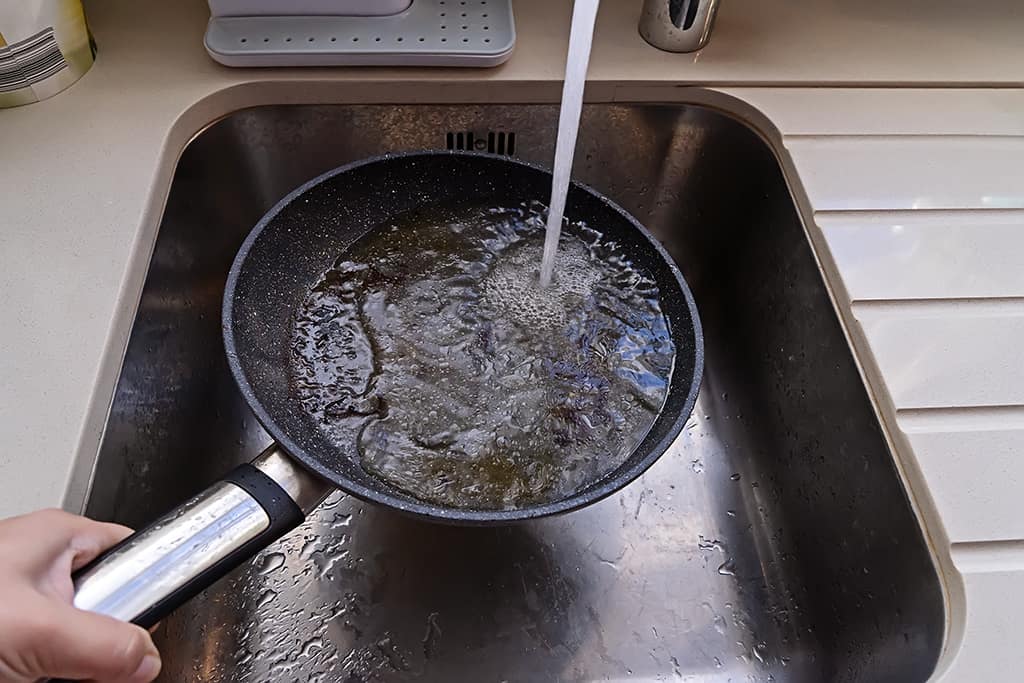 7 Reasons You Should Have A Drain Cleaning Service Performed Every Year | Atlanta, GA
Photo By Kira-Yan at istock
If you are like most Atlanta, GA homeowners, you don't think too much about your plumbing system until something goes wrong. As long as clean water comes into the home and water and waste flows out of the home, you don't worry too much about your plumbing.
If you want to ensure that your plumbing system will continue working properly, you should have an annual drain service performed. There are several ways that your plumbing system can benefit from having this service performed by a licensed plumber every year.
#1 Reduce the Risk Of Slow Or Clogged Drains
There is nothing more frustrating than having a slow or clogged drain. When the water doesn't flow freely down the drain, it can make simple everyday tasks difficult or impossible.
Many people will try to repair a clogged drain themselves using liquid drain cleaners. Unfortunately, these products don't always work. If the drain is completely clogged, the drain cleaner won't even reach the clog. Also, these products contain harsh chemicals that can be harmful to your pipes.
The best way to prevent a clog from occurring is to have a drain cleaning service performed every year. During the drain cleaning, small clogs will be removed, so there is no chance of them becoming a major clog. When you have the service performed, your pipes will be clean and clear all year long.
#2 Quiet the Drains
When the water goes down the drain in your home, it should do so quietly. If your drains make a gurgling sound when the water goes down, there is likely a significant clog in the drain. A large clog will make it difficult for the water to go down the drain. The water will be forced to change directions to get down the drain, which will cause a gurgling sound.
When you have an annual drain cleaning service performed, any clogs in the drain will be removed, which will keep the drains quiet.
#3 Keep the Kitchen Smelling Fresh
As careful as you are with what you put down the drain, food, grease, soap scum, and other debris will end up going down the drain, causing a clog. Over time, the clog can develop a foul smell that can waft up from the drain into the kitchen.
If you notice a foul smell when you walk by the kitchen sink, you should schedule a drain cleaning service. It is best to have this service performed every year to prevent this issue from occurring.
#4 Prevent a Fruit Fly Infestation
If you have fruit flies in the kitchen of your Atlanta, GA home, but you don't have any fruit, food, or flowers out, they are likely coming from inside your drain. When food, grease, and other debris clog up inside the drain, it creates the perfect breeding ground for fruit flies. There are DIY home remedies to eradicate your fruit fly problem, but this is just a short-term solution to the problem. Eventually, the problem will reoccur.
The best long-term solution to your fruit fly problem is to have a drain cleaning service performed. If the drains are clear and free of clogs, you won't need to worry about fruit fly issues. The best way to prevent the problem from occurring at all is to have the drains cleaned every year.
#5 Catch Small Problems Early
It can be difficult to tell if there is an issue within your pipes. You usually won't know there is a problem until it becomes a major issue that a plumber needs to be repaired. The best way to catch a minor plumbing issue before becoming something major is to have an annual drain cleaning service performed. During the service, the plumber will get a good look at the pipes, allowing the plumber to catch the problem early.
#6 Prevent Expensive Plumbing Issues In The Future
There will be a charge for a drain cleaning service; however, this service's cost will be less than what you would need to spend on repairing a plumbing issue that has been neglected. If you don't have an annual drain cleaning performed, you run the risk of burst pipes, contaminated water, a corroded drain system, and an increase in your water bill. When you consider the cost to repair issues such as these, it is best to spend the money to have an annual drain cleaning service performed.
#7 Prevent a Water Backup
One of the messiest and expensive issues that can occur in your home is if water backs up from the sink, toilet, or washing machine. If this happens, it will leave a foul odor in your home. Also, the flooding water can cause water damage, structural damage to your home, and mold growth.
If you want to prevent water from backing up into your home, you should have an annual drain cleaning performed. When the pipes are clear and free of debris, a water backup.
Why Choose Peach Plumbing &Drain?
If you want to protect your pipes by having a drain cleaning service performed, don't choose the first name that comes up in a Google search. If you want to be sure that you are working with the best in the business, schedule an appointment with Peach Plumbing & Drain. We have over 72 years of combined experience in the plumbing industry and can handle any job you have, large or small. Our plumbers are all licensed and insured and must pass a background check and a drug test before they are hired.
We understand that plumbing emergencies can arise at any time of the day or night. Because of this, we offer emergency service, 24 hours a day, 7 days a week. If you have a plumbing emergency on a weekend or a holiday, we will get to your home as quickly as we would if it were to occur during normal business hours.
To schedule an appointment for a drain cleaning service or any other plumbing issue, give us at Peach Plumbing & Drain a call today.