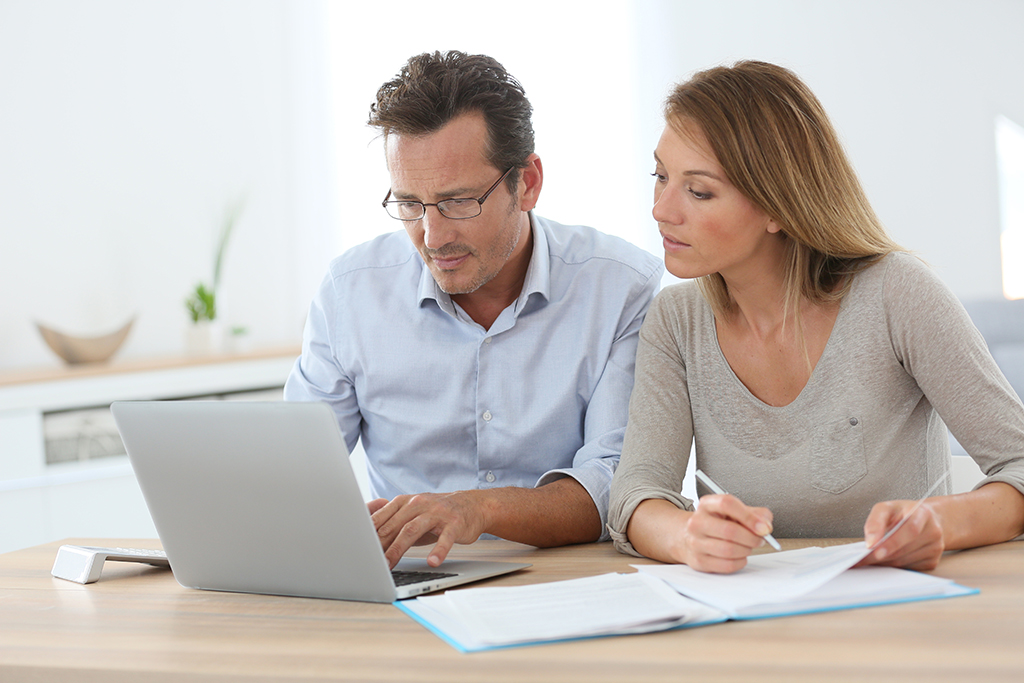 7 Steps To Follow To Find The Best Plumbing Service Provider | Atlanta, GA
Photo By ESB Professional at Shutterstock
There are many things to consider when it comes to choosing a plumbing service provider. You should take your time to choose a plumber because it is important to weigh all your options carefully. It recommended that you find a reliable company that provides plumbing services before you run into problems that have to be solved as soon as possible. Peach Plumbing & Drain in Atlanta, GA would like to share some useful steps you can follow to choose a plumbing service provider.
Step 1: Do some research
This is the first step because it is the most important step. You should spend enough time researching the problems that you are experiencing as well as possible solutions. This will prevent the less credible plumber from trying to make more money off you by telling you that unnecessary repairs are required. You should be able to identify the type of pipes that are installed within your home. You should also find information about the repairs and replacements that have been carried out on your plumbing system. This will help your plumber to assess the problem quicker.
Step 2: Have options
There are many options out there and it can be difficult to determine which option would be the best for you. It is better to have too many options than too few. Word of mouth is a great way to find information about a prospective plumbing company but if you have moved to a new city and no one can help you then you should turn to online websites. There are many websites out there that provide reviews from previous customers about their experience with the company. You should avoid plumbing service providers that have more negative reviews than positive ones and companies with no reviews. You should have a list of at least five plumbers that seem like a good match.
Step 3: Check references
You might not be satisfied with the reviews from online websites because you think they might be fabricated to make the company look good. You can also phone the companies on your list for a list of references. Make sure to ask for a list of names that start with a random letter to make sure it is not a list of their most satisfied customers. Once you have the list you can phone a few of the people from the list and ask questions about their experience with the plumbers. You can phone about two or three previous customers from each company to make sure you have enough information.
Step 4: Confirm legal compliance
We spend a lot of time in our home therefore it must be safe. The systems within your home as well as your home should meet safety standards. Plumbers should have a license to operate because this ensures that they know which health and safety codes to follow. You can ask the companies for their license number if it is not on their website. You can find a website and check if the license is valid. If they are unwilling to provide a license then they should be avoided. It is also best to hire a plumbing service provider that is a part of a plumbing association. The plumbing association makes sure that their members are well informed about safety codes and standards
Step 5: Thorough inspection
Peach Plumbing & Drain in Atlanta, GA make sure to conduct a thorough inspection of your home to determine what the problem might be and the possibles of how it can be repaired. They understand that it is important to show that they will do what is required to give you the best possible service and not rush it to make a quick buck. You should make sure that a comprehensive inspection is carried out at the start so that no unwanted or unforeseen problems arise.
Step 6: Compare costs and financing options
The comparison of prices between your different options is usually the determining factor. Everyone wants to save money and sometimes they run the risk of choosing the cheapest plumbing service provider because they think that it would save them money. However, these plumbers are cheap for a reason and you might be saving with the upfront cost but the long term cost of fixing the mistakes will set you back. You should also look at the financing options that the company provides because larger projects are relatively expensive and would require you to make a deposit and month installments.
Step 7: Get everything in writing
The final step that you must follow in order to choose the best plumbing service provider is to get everything in writing. This is a crucial step because it details what your responsibilities are as well as theirs. Information about the cost of the project, deadlines, and any warranty information should be added to the contact. The details regarding the financing option should be included, You should read through everything in the contract and agree to it before you sign it. This will protect you against any legal matters that might arise. You should keep a copy of the contract until the repairs have been complete and you are satisfied.
It is daunting to find a new plumbing service provider because there are so many different options out there. It is recommended that you follow these nine steps before deciding on which company to go with. This will increase your chance of finding the best plumber for your needs. Peach Plumbing & Drain would love to be chosen by you. They provide a variety of different plumbing services ranging from drain cleaning to sewer line repairs.
Call them and let them take care of all your plumbing problems.