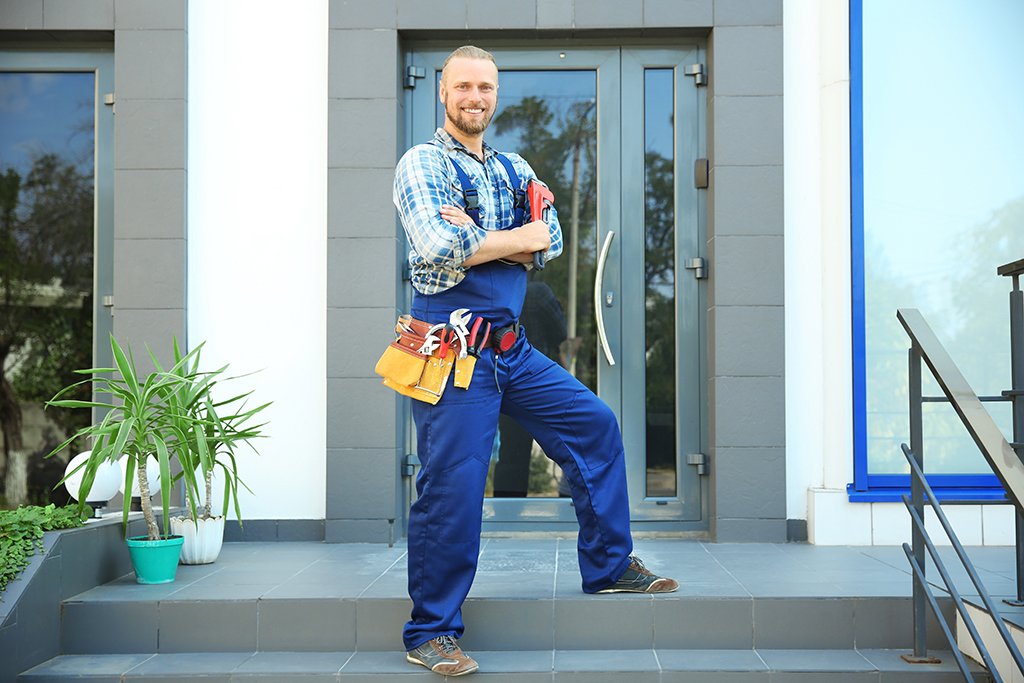 At Peach Plumbing, Enjoy Professional Plumbing Service Family-Style | Sandy Springs, GA
Photo By Africa Studio at Shutterstock
We love to serve our Atlanta community with reliable, quality, 24-hour plumbing service including the beautiful community locally. Our founder, Chip Weimar, is easy to get hold of and when you call our office, one of our friendly plumbers will rush out to your home and show you that we do things right.
An Experienced Plumbing Service You Can Count on 24/7
Together, at Peach Plumbing, we have a total of more than 72 years of plumbing experience, and you'll see why that makes a big difference in doing the best job at a reasonable price. If you've got an emergency, check below for our number. We offer a full selection of plumbing service options to repair, replace, or install your pipes and appliances. Clogged and slow drains are, of course, our specialty. But wait, there's more!
Making Your Home More Functional and Beautiful
We love to install beautiful faucets, showerheads, and sinks. There are such a variety of ways to beautify your bathrooms and make your kitchen more attractive and functional at the same time. For instance, haven't you wanted one of those rainfall showerheads? We'll make the necessary adjustments and upgrades to your plumbing to support the new fixtures, and add features such as under sink water heaters to help you enjoy your home life more. If you're thinking of remodeling, give us a call! We have plenty of ideas and can tailor them to your specific plumbing situation for the best results and cost.
Outside Water Winterization and Installation
Sandy Springs, GA enjoys generally mild weather, but about 48 days per year the temperature does dip below freezing. If you want to make sure that your outside spigots are the self-draining kind to avoid damage by water freezing inside, we can make a quick switchover. We also offer professional service to add outside water access or run insulated pipes to your shed, workshop, or garage.
Water Filter Installation
If you want a step up from city water quality or you've got a well that could use some assistance, our plumbing service pros can install whole-house or sink-specific water filters to give you better water. You'd be surprised what a difference it can make in your recipes and cleaning processes. We can also maintain your existing system and provide periodic inspections, especially on older systems, and decommission ones you've stopped depending on.
Water Heater Repair and Replacement
One of the homeowner's basic challenges is deciding when to replace the water heater. At some point, you may be getting close to a corrosion-related failure or flood and never know it. Call our plumbing service for inspections, replacement of heating elements, repairs, and of course full-service water heater replacement. We can also change your system from tank-based to tankless or vice-versa depending on your preference.
Leak Detection and Repair
One of our favorite pieces of technology, second perhaps to our video inspection gear which saves a lot of guesswork, is our leak detection equipment. It uses the science of sound to calculate the distance down the pipe to sounds that are likely to be leak-related. Instead of having to gain access at various points in a wall, ceiling, or concrete slab for visual inspection, we can listen for the leak. Our plumbing service professionals get a pretty good idea of where to cut and repair. It's another way that we're making our service more customer-friendly by saving time, cost, and especially cleanup.
Checking Off Your DIY Plumbing List with Professional Skill
Everybody has a list of plumbing tasks, big and small, that are waiting for a bit of free time, shopping at the hardware store, looking up a how-to video online, and so forth. Why not give us a call, then give us the list and get everything done professionally? Our plumbing service is top quality, so everything will be done with that extra touch that only a licensed, experienced plumber can provide.
Re-piping of Older Homes
From lead in your pipes to corrosion and brittle, aging PVC pipe, there are many reasons why you might want to have all or part of your home re-piped. It's something many homeowners have done, especially on older homes, and we're experts at local Atlanta construction styles so we know our way around your home's plumbing in most cases before we arrive. If you have concerns about your pipes' safety or quality, let us perform an inspection and talk with you about it.
Drain Service
The bread and butter of many plumbers, we get our fair share of drains on our emergency plumbing service calls. That's why we make ourselves available 24 hours a day, 7 days a week. We're also glad to make an appointment and check out a slow drain before there's trouble, but sometimes surprises happen. It's not a bad idea to have a whole-house drain inspection, too, and make sure everything is flowing freely so you have peace of mind.
Sewer Line Service
Sewer line problems are some of the most expensive repairs a homeowner can face, but these days it's not all or nothing. We may have to replace the pipe, but let us take a look with video and show you what it looks like inside. We might just have a massive clog to hydro jet, or a few patches to make. We have techniques now that allow repairs from the inside, including full-length sewer pipe lining, that can save time, money, and damage to your yard.
Give Us a Call, We Love to Meet Our Neighbors
Call our service number 24-hours a day and get one of us to head out for a fast, effective plumbing service, clearing your drain or fixing your leak. If you want to talk about future projects, ideas, or even the weather, check the "About Us" page of our website for our founder's cell number. We're Peach Plumbing & Drain, serving the Atlanta area including Sandy Springs, GA — call us at 678-995-5082.