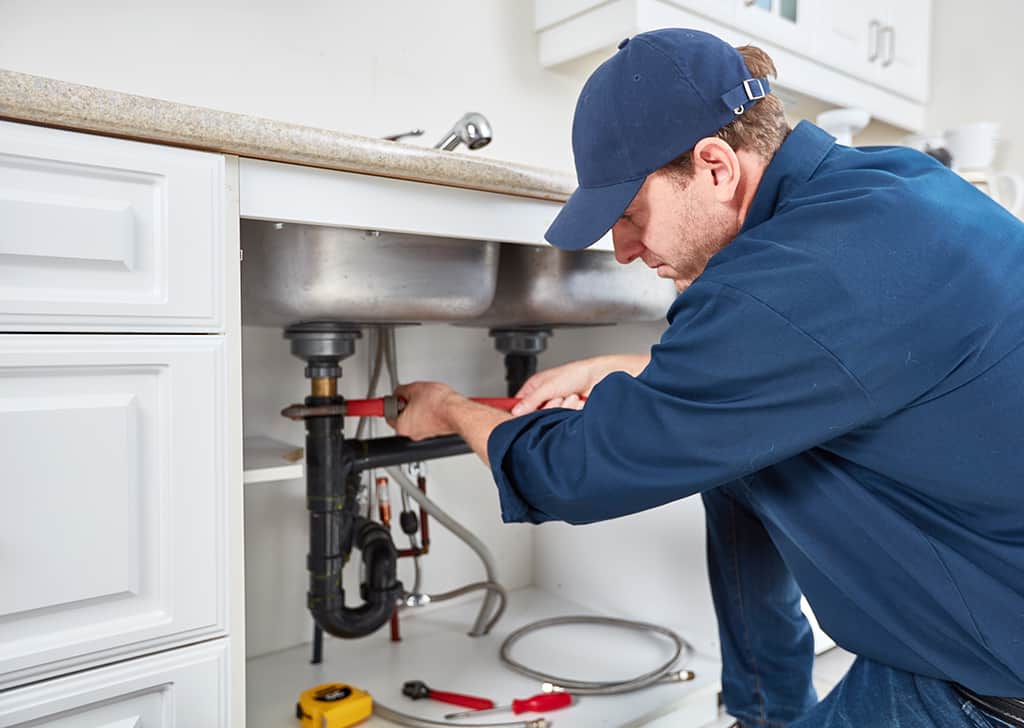 Atlanta, Georgia's Most Trusted Plumber | Atlanta, GA
Photo By kurhan at Shutterstock
Plumbing is something that is so easy to under-appreciate, even the Romans took their baths and running water and genius aqueducts for granted. Clean water is what makes our lives partially so comfortable.
According to Unicef, an estimated 2 billion humans around the globe do not have safe drinking water, it gets worse. More than 3 billion people do not have sewage management and more than 4 billion people can not safely wash their hands and it is 2021.
It is shocking to realize so many people do not have simple creature comforts like clean water and basic plumbing systems. That is why it is vital you appreciate and care for your plumbing system because not everyone has these resources and it is our responsibility to care for our water and plumbing.
More Than a Business, a Member of the Atlanta, GA Community
Peach Plumbing & Drain has been in business for many years and during that time we have built a loyal customer base that trusts us to serve them with respect, transparency, and affordable services. We are not just another plumbing company looking to rake in the money, but members of the community in Atlanta GA who genuinely care for the well-being of our city and its inhabitants.
Our team members have been carefully chosen. We hire the very best plumber technicians in the region. We fully inspect their education credentials, meet with their mentors who led their apprenticeships, fully vet their credit and criminal background, and request drug and alcohol screens.
The very best plumbers choose to work with us because we offer work and life balance that is rare in the United States, a generous living wage, and reoccurring incentives to continue to retrain and relearn as the plumbing technology advances with the times. To be frank, we would not hire anyone that we would not invite over to our homes for a holiday meal or barbecue.
Plumbing Prevention in GA Versus a Plumbing Crises
As mentioned earlier in this article, it is very easy to take something like plumbing for granted. Most of the time it works without any issues and our lives run smoothly and let us get on with our priorities like work, school, and raising families.
However, when the plumbing starts to malfunction, it can quickly make life complicated and uncomfortable. There are so many choices when it comes to picking a plumber in Atlanta, GA, it can be a crapshoot trying to choose a company that will not overcharge you, lie about the issue, or delay in completing the repairs.
Peach Plumbing and Drain suggest you do a little research on the web before hiring a plumber or any technician, handyman, or service that involves the comfort of your home. Look for an objective website that is not an advertisement. You might have to skip the first couple of pages to find a review service that is not a company masquerading as an evaluating website written by real clients and customers.
Subscription Annual and Semi-Annual Routine Maintenance
The most prudent way you can make sure that you do not experience a plumbing disaster (some things are just unavoidable) is to subscribe to regular check-ups from Peach Plumbing. Our expert team of plumbers will visit your home once or twice a year (depending on the state of your plumbing system) and perform a holistic check to ensure no big issues are developing.
Plumbing is more delicate than people understand. Yes, it is made of steel, PVC, and other hardy materials, but water is a powerful element that has shaped our planet, it certainly impacts the pipes and joints of your plumbing system.
Leaks are a bit like cavities. If you ignore a cavity, it is going to get deeper and cause more damage the more time you leave it without seeing a dentist. A small leak can become a massive one that can corrode the furnishings, walls, floors, and even the foundation of your home or office.
Routine checks are your best bet in keeping this from happening to your domicile. Sure, there is an investment in the regular maintenance subscription, but if your plumbing starts to demand unexpected plumber visits repeatedly in a short period of time then you could save yourself a lot of money catching the issue early before it seriously disrupts your life.
Emergency Plumber Visits
No one wants to get up at 3 am to do their job when they have to be up in a mere five hours to work their regular shift. Emergency plumber visits are going to be costly no matter the time of day. Many plumbing companies use emergency plumbing callouts to beef up their profit margins. Desperate situations mean people are willing to pay more for services than if it was a simple repair that could wait a few days.
However, we are not going to use your misfortune to rob you blind. We are always transparent about what labor and parts cost. We will be realistic with you about how long it will take to complete the job. Our priority is to earn your trust and provide expert services at affordable prices. This is precise while we have so many long-term clients. We do quality work every time and if something goes awry, we return and fix the problem (usually without any extra cost to you)!
Free Advice
Our experts are not only plumbers! Our customer service agents are well educated on plumbing problems and know which members of our team to refer you to. We welcome calls to discuss your issues and offer free inspections when necessary. Please do not hesitate to call us if you are having plumbing problems. Let us at Peach Plumbing & Drain help you!