Welcome to Peach Plumbing, the premier choice for comprehensive commercial plumbing solutions in Atlanta. 
With years of experience under our belt, we've built a reputation for excellence, reliability, and unparalleled customer service. 
We understand that plumbing is a critical part of your business operations. A minor issue can escalate quickly, causing significant disruption and potential loss. 
That's why we're here – to ensure your business runs smoothly without any plumbing hiccups. 
We're not just a service provider; we're a partner who stands with you in maintaining the seamless operation of your business.

Photo By
ljubaphoto at iStock
Why Choose Peach Plumbing and Drain?
Choosing a commercial plumbing service goes beyond finding someone to fix a leak or unclog a drain. 
It's about finding a partner who understands the intricacies of your business, values your time, and prioritizes your needs. 
At Peach Plumbing, we're committed to being that partner. Our team of skilled professionals is dedicated to providing you with top-notch commercial plumbing service, tailored to your specific needs. 
We understand that every business is unique, and we approach each project with fresh eyes, a problem-solving mindset, and a commitment to excellence. 
We're not just here to fix your problems; we're here to ensure they don't recur, saving you time and money in the long run.

Photo By
Family video at iStock
Understanding the Importance of Time in Business
In the world of business, time is indeed money. Every minute lost to a plumbing issue is a minute taken away from your core operations, potentially impacting your bottom line. We understand this all too well. 
That's why we're committed to providing fast, efficient, and effective commercial plumbing services. 
Our team is always ready to respond swiftly and decisively to your call, armed with the skills and equipment to handle any plumbing issue. 
We work diligently to ensure minimal disruption to your operations, getting your business back on track as quickly as possible. 
With Peach Plumbing, you can rest assured that plumbing issues won't slow you down.

Photo By
LanaStock

 at iStock
Our Team of Highly Skilled and Trained Plumbers
At Peach Plumbing, we firmly believe that our team is our greatest asset. 
Each member of our team is not just a plumber; they are highly skilled professionals, trained to handle a wide range of commercial plumbing issues. 
Our plumbers undergo rigorous training and continuous professional development to stay abreast of the latest techniques, tools, and industry standards. 
This ensures that they are equipped to tackle any problem, big or small, with the utmost efficiency and professionalism. 
From routine maintenance tasks to complex commercial plumbing installations and emergency repairs, our team is ready and capable. 
They bring to the table a wealth of experience, a problem-solving mindset, and a commitment to delivering top-notch service that meets and exceeds your expectations.

Photo By

skynesher

at iStock
Our Commitment to Getting Your Business Back Up and Running
 We understand that commercial plumbing issues can cause significant disruption to your business. A leaky pipe, a blocked drain, or a malfunctioning water heater can bring your operations to a standstill, affecting your productivity and bottom line. 
That's why our primary commitment is to get your business back up and running as quickly as possible. 
When you call Peach Plumbing, you're not just getting a quick fix. You're getting a team that works diligently to diagnose the problem, devise the most effective solution, and implement it with minimal disruption to your operations. 
We work around your schedule, ensuring that our work causes the least possible inconvenience. Our goal is not just to fix your commercial plumbing issues but to ensure the smooth running of your business. 
With Peach Plumbing, you can rest assured that your business is in capable hands.

Photo By
AndreyPopov

at iStock
Range of Plumbing Services We Offer
At Peach Plumbing, we offer a comprehensive suite of commercial plumbing services tailored to meet your business's unique needs. 
Our services include, but are not limited to:
Routine Maintenance:

Regular inspections and maintenance can prevent minor issues from escalating into major problems. Our routine maintenance services include pipe inspections, drain cleaning, leak detection, water heater maintenance, and more.

Repairs:

From leaky faucets to burst pipes, we can handle a wide range of

repair needs

. We use the latest tools and techniques to ensure effective and long-lasting repairs.

Installations:

Need a new

water heater

or a complete plumbing system for a new building? We've got you covered. Our team can handle all types of commercial plumbing installations, ensuring they are done correctly and efficiently.
Upgrades:

Looking to upgrade your plumbing system or fixtures? We can help. We offer professional advice and high-quality workmanship for all types of plumbing upgrades.

Consultations:

Not sure what your business needs? We offer professional consultations to help you understand your commercial plumbing system and identify any potential issues or improvements.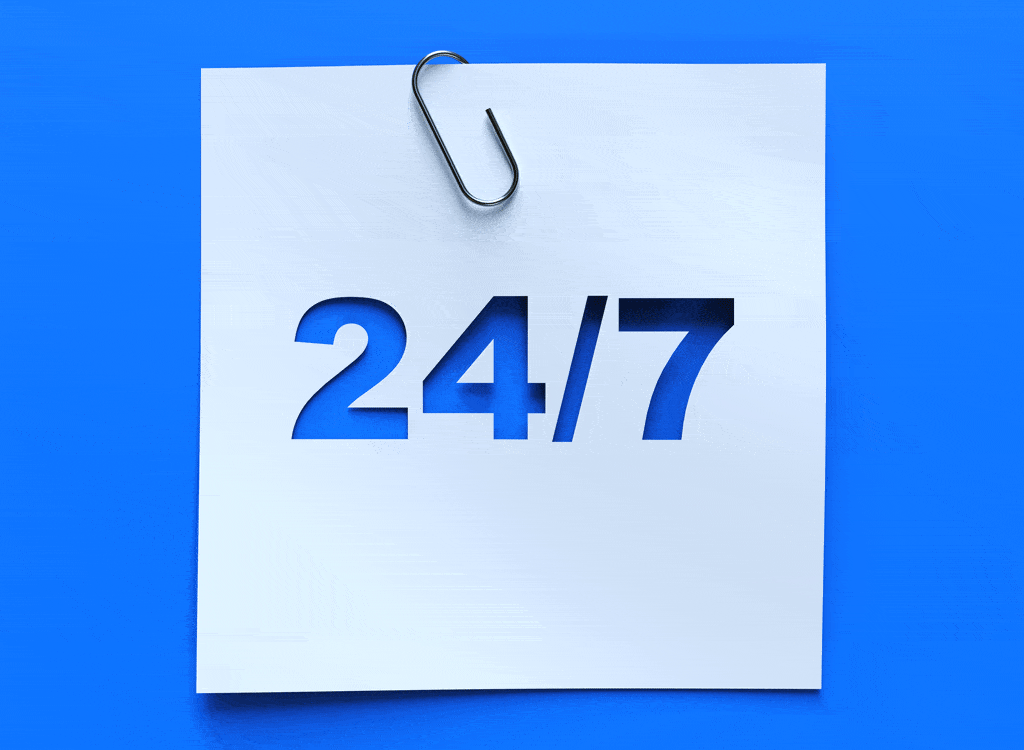 Photo By
matdesign24

at iStock
Emergency Plumbing Services: We're Here 24/7
Plumbing emergencies can strike at any time, often outside of regular business hours. That's why we offer 24/7 emergency plumbing services. 
Whether it's a burst pipe in the middle of the night, a blocked drain on a holiday, or a major leak over the weekend, we're just a phone call away. Our emergency services include:
24/7 Availability:

We're available around the clock, every day of the year. No matter when you need us, we'll be there.

Fast Response:

We understand that in an emergency, every minute counts. That's why we guarantee a fast response to your call.

Emergency Repairs:

Our team is equipped to handle all types of emergency repairs. We'll quickly diagnose the problem and implement an effective solution to minimize damage and disruption.

Follow-Up Services:

After the immediate emergency is handled, we offer follow-up services to ensure the problem is fully resolved and to help prevent future emergencies.
Remember, in a commercial plumbing emergency, don't panic. Just call Peach Plumbing at 678-995-5082. We're here for you 24/7.

Photo by
Hispanolistic

at iStock
Our Approach to Commercial Plumbing
At Peach Plumbing, we believe in providing top-notch service with a personal touch. We understand that every business is unique, with its own set of challenges and requirements. 
That's why we take a personalized approach to commercial plumbing. Here's how we do it:
Understanding Your Needs: We start by getting to know your business. We'll work closely with you to understand your operations, your facilities, and your specific commercial plumbing needs. This allows us to provide services that are tailored to your business.
Providing Expert Solutions:

Once we understand your needs, we use our expertise to provide effective solutions. Whether it's a minor repair, a major installation, or ongoing maintenance, we ensure that our services meet your needs and exceed your expectations.

Delivering Exceptional Service:

We're not just plumbers; we're service professionals. We're committed to providing exceptional service, from the moment you call us to the completion of the project. We're punctual, professional, and always ready to go the extra mile for our clients.

Photo By
yusnizam

at iStock
Why Atlanta Businesses Trust Peach Plumbing
Atlanta businesses trust Peach Plumbing because we deliver on our promises. We're known for our professionalism, punctuality, and commitment to quality work. 
But that's not all. Here's why businesses in Atlanta choose us:
Reliability: We're there when you need us, ready to handle any commercial plumbing issue that comes our way. You can count on us to be there on time, every time.
Quality Workmanship:

Our team of skilled professionals is committed to providing top-quality workmanship. We don't cut corners or settle for "good enough." We strive for excellence in everything we do.

Transparent Pricing: We believe in transparent pricing with no hidden costs. When you choose Peach Plumbing, you'll know exactly what you're paying for.
Exceptional Customer Service:

We put our customers first. From the moment you contact us, you'll experience our commitment to exceptional customer service. We listen to your needs, provide expert advice, and keep you informed every step of the way.

Proven Track Record:

We've built a strong reputation in the Atlanta business community. Our clients trust us because they've experienced our exceptional service and seen the results we deliver.
Trust is not given; it's earned. And at Peach Plumbing, we work hard to earn your trust with every job we do.

Photo By
Dilok Klaisataporn

at iStock
Testimonials from Our Satisfied Clients
Don't just take our word for it. Hear from our satisfied clients who have experienced our exceptional service first-hand.
⭐⭐⭐⭐⭐The Po' Boy Shop & Basement Bar in Decatur, GA – In the middle of a Saturday dinner/bar rush our restrooms "hit the fan", Doug and Brian were here within the hour and found and fixed the problem quickly.
⭐⭐⭐⭐⭐Betty Thompson – Doug & Brian came out to fix our pipes that were impacted by the freeze in Atlanta and busted. We had to work with a masonry to get to the pipes so it was tricky coordinating schedules, but Peach Plumbing made it so easy and were a joy to work with!
⭐⭐⭐⭐⭐Cynthia Elliot-Hunter – These guys are fantastic. I actually had them come out on short notice after a Roto-Rooter plumber bungled a job that had been going on for 2 days (seriously). Within 20 minutes these guys identified the problem, explained what part I would need, and made sure that they could get the job as quickly as possible. They were so kind and professional. I will definitely keep this business in mind for future plumbing needs.
⭐⭐⭐⭐⭐ Troy Washington – Peach Plumbing picked up the phone on the first ring and were willing to send a dedicated technician to my house within 2 hours. The technician found the cause of the leak in under 2 which allowed us to stop the flooding waters. I highly recommend this company based off: 
Awesome Communication 

No hidden fees for their services 

Leak identified within a timely fashion. 

Clean-up of worksite
Check out more of our customer reviews here.

Photo By
kaisersosa67

at iStock
How to Schedule an Appointment with Us
Scheduling an appointment with us for commercial plumbing service is easy. Just fill out our online form, and we'll get back to you as soon as possible.
Our Promise of Good Old-Fashioned, Great Service
We believe in good old-fashioned, great service. That means we'll always put your needs first, and we'll always strive to exceed your expectations.
Understanding the Cost of Plumbing Services
We understand that cost can be a barrier when it comes to plumbing services. That's why we're committed to providing transparent pricing and excellent value for money.

Photo By
MicroStockHub at iStock
FAQs About Our Plumbing Services
Here are some frequently asked questions about our services:
What types of plumbing services do you offer?
We offer a wide range of services, including routine maintenance, emergency repairs, and more.
Are you available for emergency services?
Yes, we're available 24/7 for any plumbing emergencies.
How can I schedule an appointment?
You can schedule an appointment by filling out our online form.
What makes Peach Plumbing different from other plumbing services?
We're committed to providing top-notch service with a personal touch. We value your time and prioritize your needs.
What areas do you serve?
We serve businesses in and around the Atlanta area.
---
To schedule an appointment, or for more information fill out the form below.