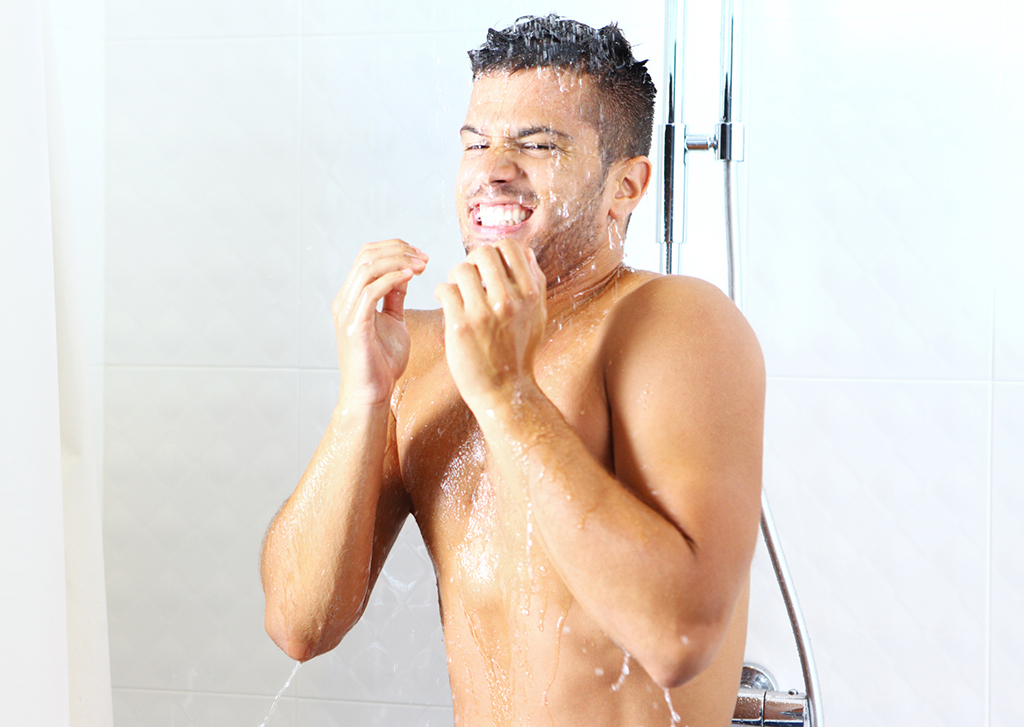 Common Water Heater Repair Issues You Never Want To Ignore | Atlanta, GA
Photo By gilaxia at istock
Hot water systems are not complete without water heaters. In fact, there would be no instant hot water without the invention of water heaters. These appliances can be found in all homes across the US, as well as other developed countries. The most common type of water heater is the Conventional or Storage Tank Water Heater. These types of water heaters, along with other common water heating appliances, need to be maintained properly and replaced when it's time. If your water heater is malfunctioning in any way, it's imperative you hire water heater repair services to help. If you live in or around the Atlanta, GA, area, you should contact Peach Plumbing & Drain for repair and maintenance in order to properly maintain your water heater.
Anything you buy for your home is an investment, this couldn't be more true as it relates to the water heater. Conventional water heaters last an average of 8 to 12 years. They can last much longer with proper care and maintenance. If this appliance is kept in good condition you may not have to replace it at the 12-year mark, all though that is the recommendation. Professional water heater repair services can help you achieve goals of longevity for your water heating system by fixing any malfunctions that may have occurred and prevented them from happening in the first place. To achieve this you should hire a regularly recurring plumber.
Common Water Heater Problems That Should Not Be Ignored
If you experience any of the following common water heater problems. Contact a professional for water heater repair services. This will help prevent your water heater's malfunction from becoming worse. The sooner you fix the problem the better your water heater will be.
No Hot Water
Having no hot water is surprisingly one of the most common water heater issues, considering, water heaters are supposed to heat water. This is obviously a huge issue that must be addressed immediately due to the circumstances that may be causing a water heater to not have any water. The first thing you'll want to investigate is if the pilot light is out. If the pilot light is off or not working, it will be able to heat your water. There are a number of reasons for this issue, all of which must be addressed by a professional water heater repair professional. Contact Peach Plumbing & drain, if you live in the Atlanta, GA, area, and are in need of plumbing and repair assistance.
Another common cause of this common problem is no gas or power. Most conventional water heater systems are powered by either gas or electricity. If the power to your water heater has stopped working this may indicate a fuse was blown or the circuit has shorted. This is a very serious issue that must be repaired as soon as possible. Electrical problems are serious issues that could be potentially dangerous, do not hesitate on calling a professional for help if this Is the cause of your no hot water problem.
If your hot water is made of gas, then running out of gas could indicate a gas leak which can cause irreparable damage to your property and can be detrimental to you and your family's physical well-being. If your water heater is no longer producing hot water, you need to have it checked immediately, for the safety of you and your property, as well as a way to protect your investment from total system failure. If you live locally and have no hot water due to a water heater issue, contact Peach Plumbing & Drain to perform water heater repair services on your appliances. Acting fast can help you save money and prevent further damages from occurring.
Too Hot or Not Hot Enough
Water that is not properly heated may end up being too hot or too cold. Although this is an issue that must be addressed, it is usually not considered an emergency. However, this issue should not be ignored, especially if you have small children in the home. If the water is too hot, it can easily cause someone to burn themselves. Water that is too cold is also a problem because your water heater system isn't doing what it was installed to do. If you are experiencing this issue, you should contact a professional water heater repair company to fix it for you. While they adjust the temperature to your water heater appliance they will be able to check for any other underlying issues that could cause your water heater to malfunction.
You may be able to adjust the temperature to your water heater yourself by turning the valve that is near your water heater that controls the temperature on your appliance. The recommended average temperature for your water heater is 120 degrees. You may want to change that depending on your sin sensitivity and whether or not there are small children in your home. If the water is too hot you can very well burn your skin if you are not being careful or paying attention.
If you find it difficult to change the temperature yourself or are unsure of which valve you need to use, you should definitely contact a professional water heater repair company. Using the wrong valve may offset the water heater or another appliance. If you don't know what you're doing you may make the water even hotter or colder. The reason you may be having difficulty adjusting the water heater temperature may have nothing to do with the valve itself. This could be an indication of a water malfunction or sediment build-up. It may also indicate you have a faulty valve in your water heater. If that's the case, do not hesitate to hire a professional water heater repair and maintenance company to fix the issue.
The best way to prevent common water heater issues is to properly maintain your plumbing systems. If you live in or around the area, you should contact Peach Plumbing & Drain for all of your water heater repair and maintenance needs.