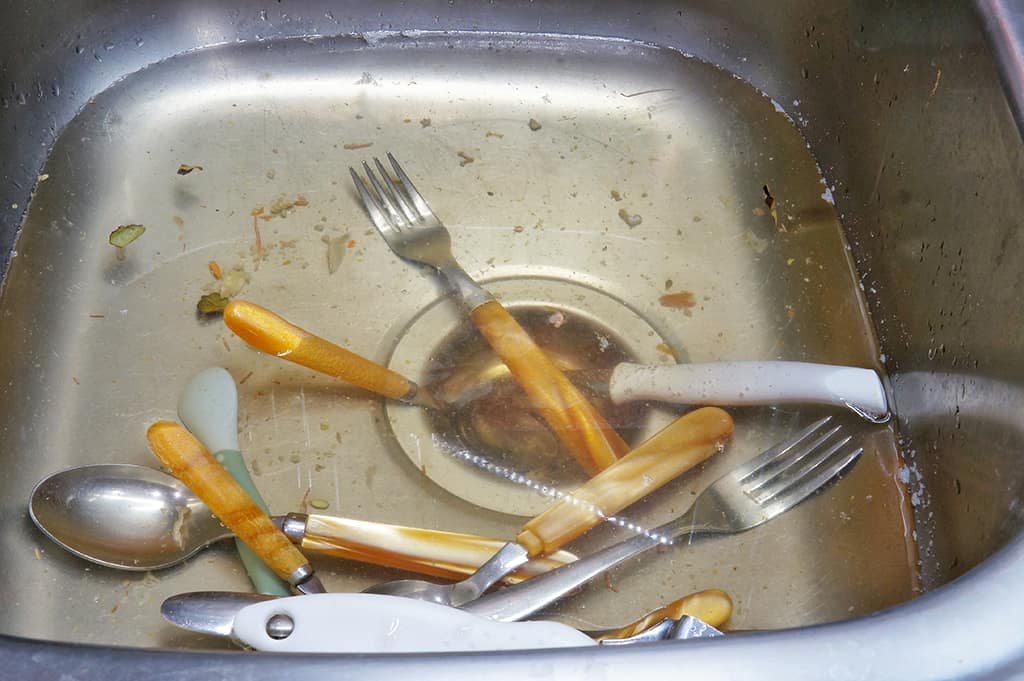 Dirty Drains: How To Tell If You Need Drain Cleaning Service And Why it's Important | Atlanta, GA
If your drains seem to clog more often than usual, it might be time for a good cleaning. Clogged drains are frustrating, smelly, and can cause bigger problems down the line if not addressed promptly. For these reasons, it's paramount to know how to tell if your drains need cleaning and why regular drain cleaning is so important.
Peach Plumbing & Drain, serving Atlanta, GA, boasts prompt and effective drain cleaning service that will get your home or business back to normal in no time. Our team of licensed and insured plumbers has the proper equipment and skills to clear out even the toughest clogs without causing damage to your drains.
Signs Your Drains Need Professional Drain Unclogging Service
Here are some telltale signs that you need your drains cleaned:
Slow-moving drains- This is usually the first sign that something is clogging your drain. If water seems to be draining slower than usual, soap, hair, grease, soap scum, oil, etc., could be the culprit.
Foul odor coming from the drain- Have you noticed an unpleasant smell from one or more of your drains? If so, there is an accumulation of food particles, grease, hair, and other debris in the drains causing a blockage.
Water backing up in the sink- Another obvious sign that you need a drain cleaning service is if water starts to back up in the sink or tub. That is often an indication of a blockage in the main sewer line.
Gurgling sounds- Drainage systems allow water to flow freely through them. So if you start hearing gurgling sounds from your drains, it's a warning there's a clog deep in the drain line that is trapping air.
A toilet that won't flush- A toilet that refuses to flush is a significant inconvenience. If you find yourself in this situation, it's likely because of a blockage in the main sewer line. Often, flushing things like baby wipes, paper towels, feminine products, and other non-flushable items cause this problem.
Fruit flies and other pests- Do you know that food particles stuck in your drains attract unpleasant visitors like fruit flies, house flies, rats, and roaches to your Atlanta, GA home? If you've noticed an influx of these pests, it's time to call for a drain cleaning service.
Causes of Clogged Drains
Here are some of the most common culprits of clogged drains:
Hair in the drain

Soap scum and dirt

Grease and oils

Food particles and other debris

Tree roots growing into the sewer line

Broken or cracked pipes

Mineral deposit

Corrosion of pipes
If you suspect that one of these is causing your drain problem, don't hesitate to contact a professional drain unclogging service to find the underlying cause of it.
Benefits of Professional Drain Clean Service
While you might be tempted to ignore the signs that your drains need cleaning or try fixing the problem yourself, a professional drain cleaning service has many benefits. These include:
Safe drain cleaning- Taking the DIY approach to drain cleaning can be dangerous as you could end up causing more harm than good to your drains. Drain cleaners are corrosive and could contain harmful chemicals that can damage your skin, eyes, and lungs. Hiring a professional drain cleaning service will eliminate exposure to these dangerous chemicals.
Catch potential issues early- While DIY measures focus only on unclogging the drain, a professional plumbing service will inspect your entire drainage to identify potential problems that could cause future clogs. This usually involves using a video camera inspection to peer inside the pipes. Once the issue has been identified, they fix the problem from the root cause.
Prevent future clogs- Clogging results from the build-up of hair, soap scum, grease, oils, and other debris in your drains. A professional plumber will clean your drains and remove all the waste that could cause a blockage. They'll also educate you on ways to take care of your drains to prevent future clogging.
Saves you money in the long run- Drain cleaning is not a one-time thing. You'll need to have your drains cleaned every few months to prevent clogging. While the initial cost of hiring a professional drain cleaning service might be higher than buying a Drain-O, it'll save you a lot of money in the end as you won't have to keep paying for drain cleaning.
Extend the life of your drains- Drains that are regularly cleaned tend to last longer than those that are neglected. That's because a build-up of debris, grease, and other materials can corrode the pipes and cause them to break down over time. However, drain cleaning will not only improve the performance of your drains but also extend their lifespan.
Protects your home from damage- Clogged drains can cause water to back up into your home and lead to flooding and other damage. Water damage can be quite costly to repair. However, you can avoid this problem if your drains are cleaned regularly.
Saves you time- Drain cleaning is time-consuming, and if you don't have the time to do it yourself, the best thing to do is hire a professional service. Drain unclogging service will have your drains unclogged in no time, giving you more free time to do the things you enjoy.
Schedule Professional Drain Cleaning
Clean, well-maintained drains are essential for the health and safety of your home. If you need help keeping your drains clean, the crew at Peach Plumbing & Drain is here to help. We offer expert drain cleaning services for both residential and commercial properties in the whole of Atlanta, GA. Our team is equipped with the latest drain cleaning technology and has the experience to get the job done right the first time. In addition, we offer a round-the-clock drain cleaning service, so we can get those drains cleared and cleaned for you any time of the day.
To learn more about our drain cleaning services or to schedule an appointment, call Peach Plumbing & Drain at 678-322-7236 today.
Photo By thekovtun at Shutterstock