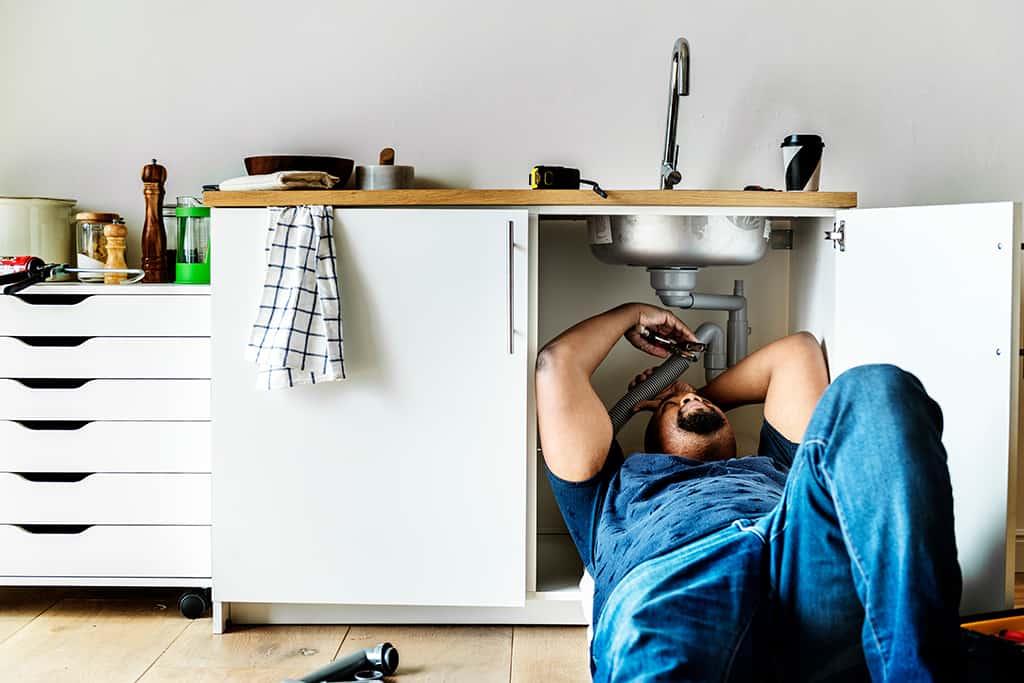 DIY Headaches: YouTube Can't Teach You What Your Plumber Knows, So Trust The Professionals With Your Plumbing System | Atlanta, GA
It's no secret that plumbing issues can be costly, time-consuming, and downright frustrating. But many people don't realize that working with a professional plumber can help avoid these problems. Professionals are well trained to spot potential plumbing issues and take steps to prevent them from turning to a significant problem. They also have the tools and experience necessary to fix these issues quickly and efficiently. Here are just a few reasons why you should consider hiring a professional plumber in Atlanta, GA:
#1. Help avoid costly repairs
As we mentioned before, plumbing problems can be costly. For example, a small leak in your home's plumbing can waste hundreds of gallons of water each year, and a clogged drain can cause extensive damage to your pipes. Professional plumbers can help you avoid these issues by inspecting your plumbing and making necessary repairs.
#2. Save you time
If you've ever had a plumbing problem, you know how much hassle it can be. Problems with your plumbing system can cause extensive damage to your home and take hours or even days to fix. However, when you work with a professional, they can quickly identify and fix the problem in a matter of minutes. In addition, the pros have the skills, experience, and high-tech tools necessary to get the job done right the first time.
#3. Highly experienced
Plumbers have been explicitly trained in plumbing, unlike most general handypersons considered a jerk of all trades. Professionals have the experience and expertise necessary to diagnose and repair various plumbing issues. Therefore, whether you're dealing with a leaky faucet or a broken water heater, pros will know exactly how to fix and get your plumbing system up and running again!
#4. Licensed and insured
Most plumbers in Atlanta are licensed and insured. Being licensed simply means they have passed the required exams and are qualified to work in the state of Georgia. Being insured protects you in case of any damage that might occur while they're working in your home. This gives you peace of mind knowing that you won't be held liable if something goes wrong.
#5. Use cutting-edge tools and equipment
Over the years, plumbing tools and equipment have become increasingly sophisticated. Consequently, professionals now have access to high-tech tools and equipment that help them get the job done quickly, efficiently, and correctly compared to conventional tools. These tools also help to minimize the risk of damage to your home.
#6. Save you money
While it may seem counterintuitive, hiring a professional plumber can save you money in the long run. Plumbing issues that are not properly addressed can lead to much larger problems down the road, which can be extremely costly to fix. However, scheduling regular maintenance appointments with a professional can help you avoid these expensive repairs. They'll inspect your plumbing and identify any potential problems before they have a chance to turn into a major disaster.
#7. Offer customer support and emergency service
In addition to their regular business hours, many plumbing companies also offer 24/7 customer support and emergency services. This comes in handy if you have a plumbing issue that needs to be fixed immediately. Plumbing emergencies can't always wait until regular business hours, so it's nice to know there's someone you can call for help.
#8. Guarantee safety of you and your property
Doing repairs on your own exposes you to various risks, including electrical shocks, slips, and falls. The water pressure can also be too much for you to handle, leading to severe injuries. Furthermore, if you inadvertently cause damage to your property while attempting to fix the problem yourself, you'll be fully responsible for the consequences. On the other hand, licensed professionals are trained to work safely and are insured in case of accidents.
#9. Provide numerous services
You have access to a wide range of services when you work with a pro. These services include repairing, installing, and maintenance. When you hire professionals, they can help you with everything from pipe replacement, unclogging drains, and fixing a leaky faucet to installing a new water heater. In addition, they can also provide you with advice on how to care for your plumbing system to avoid future issues.
#10. Respect your time and property
Unlike general tradesmen who might keep you waiting for hours or even days, professional plumbers understand the importance of respecting your time and property, which is why they'll show up on time and work quickly to resolve the problem. They'll also take measures to protect your property, such as using drop cloths and shoe covers and will clean up before they leave, so you won't have to deal with a messy aftermath.
#11. Professionalism
Another reason why you should consider working with a pro is their professionalism. Plumbing companies have highly trained individuals who take pride in their work. They're also good at communicating with their customers and keeping them updated on the status of the repair or installation. You can expect a high level of professionalism from start to finish when you work with a reputable plumbing company.
#12. Prevent future problems
By investing in regular maintenance, you can avoid many common plumbing issues before they have a chance to start. Plumbing problems caught early on are often much easier and less expensive to fix than those allowed to progress. In addition, professionals can inspect your plumbing and identify any potential problems before they have a chance to turn into a significant issue.
Need a Plumbing Professional? Give us a Call!
If you're looking for a professional plumber in Atlanta, GA, look no further than Peach Plumbing & Drain. We're a full-service plumbing company that provides a wide range of services, including repairs, installations, and maintenance. Our team of professionals is highly trained, licensed, and insured, and we're committed to providing the best possible service to our customers. Our services are available 24/7, so don't hesitate to call us when you need a plumber in Atlanta, GA.
For more information or to book an appointment, please call us at 678-322-7236 today! We're here to help!
Photo By Rawpixel.com at Shutterstock