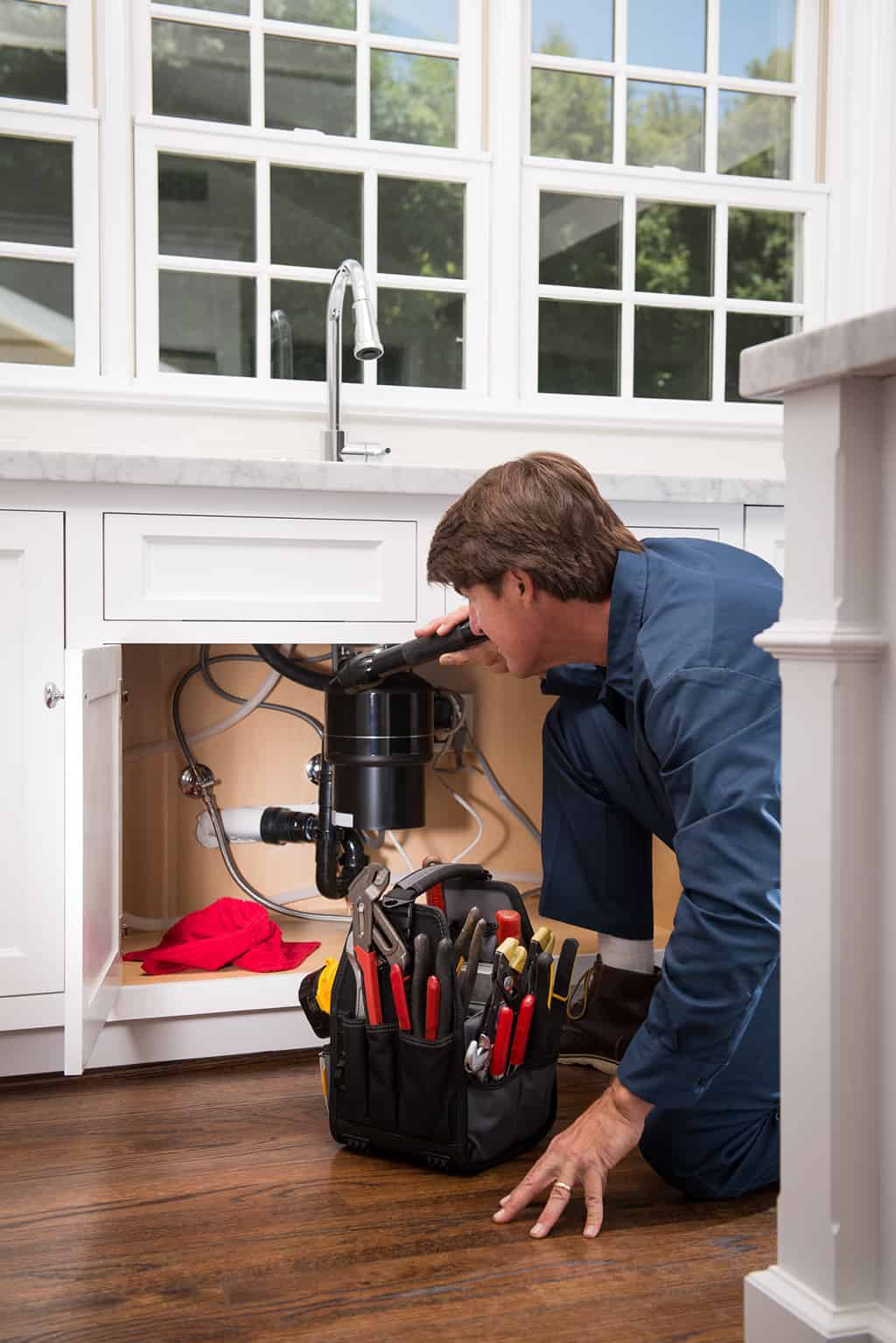 Do You Need A Plumber For Routine Plumbing Maintenance? | Atlanta, GA
Routine plumbing maintenance is when a plumber thoroughly checks your plumbing system for leaks or any problems that may cost you a fortune in repairs or replacements. You need routine plumbing inspections to avoid a catastrophic plumbing emergency. It's also important to hire a licensed professional to perform the inspection to ensure the job is properly carried out. Read this article to know the benefits of regular plumbing inspections and why it's important to hire a licensed professional in Atlanta, GA for it. If you have questions, please don't hesitate to get in touch with us.
Benefits of Regular Plumbing Maintenance
Do you want to know why a routine inspection is important? Below are the reasons why we recommend you contact a plumber today for a regular plumbing inspection:
Avoids Costly Repairs
Plumbing emergencies don't usually happen overnight. They occur when a homeowner neglects their plumbing system. As a responsible homeowner, it's your job to periodically check your plumbing appliances and fixtures for any wear and tear, or damage. You must also hire a licensed plumber for an inspection to avoid a costly repair in the future. During the appointment, our team will let you know if there might be issues that need to be resolved and we'll fix this on the same day.
Keeps Plumbing in Excellent Shape
The biggest benefit of getting a routine plumbing inspection is peace of mind. You don't have to worry about leaks especially when you'll be out for a long vacation. With a routine plumbing inspection, your appliances and plumbing fixtures will be in top shape. Efficient appliances work better and they don't waste energy as well. Contact us if you need routine plumbing maintenance and our team will dispatch a licensed plumber to your location the soonest possible time.
Saves Money
Because routine plumbing inspections keep your plumbing in excellent shape, this means you get to prevent a costly repair. Remember, plumbing repairs can add up but you can avoid this by ensuring that your plumbing system is working properly. And what's the best way to make sure your plumbing is efficient? Through regular plumbing maintenance.
Extends the Life of Your Plumbing
No one wants to spend more money buying new appliances or fixtures because a homeowner fails to properly maintain them. During a routine plumbing inspection, a plumber will make sure your appliances and fixtures are in excellent shape. Efficient appliances last longer, which means you won't have to keep buying new ones every few years or so. As a homeowner though, you must also do your part in making sure your appliances are well-maintained. For example, you must drain the sediment buildup in the water heater tank or it's going to affect the efficiency of your unit and lead to costly repairs.
Why You Should Only Hire a Licensed Professional for Routine Inspections
Some homeowners would consider hiring DIY enthusiasts to perform routine inspections. We discourage this to avoid problems down the road. Below are the reasons why it's crucial to hire a licensed plumber in Atlanta, GA for plumbing maintenance.
Licensed and Certified
A licensed and certified plumber is highly trained to perform repairs, installations or maintenance. They know how to get things done properly and they never cut corners when doing inspections. A DIY enthusiast may know about plumbing but it doesn't guarantee that he can get the job done right the first time, but a licensed professional can. You're in good hands when you hire Peace Plumbing & Drain for we have been helping out homeowners and businesses for several years.
Fully Equipped
The last thing you want is to buy expensive plumbing tools or equipment. You can avoid this when you hire a licensed professional to get the job done. Our plumbing team at Peach Plumbing & Drain is fully equipped, which means if something comes up, we'll be ready to resolve the issue on the same day. Also, we always go the extra mile to make sure all of our clients are completely satisfied with our services. Rest assured, your plumbing will be in excellent shape after the appointment.
Highly Trained and Experienced
It's a given that you must only hire a professional plumber who's trained and experienced in plumbing inspections. He must know how to diagnose a problem and provide you with cost-effective plumbing solutions. If you need routine plumbing maintenance, trust that our plumbing team can help. We work hard to make all our customers happy. Our first priority is safety and the next priority is to ensure that all issues are resolved promptly.
Adheres to Codes
Of course, you'd want to only hire someone who's familiar with the codes to avoid problems down the road. Don't worry, our plumbing team always adheres to codes. Feel free to get in touch with us if you have questions.
Contact Peach Plumbing & Drain
Do you need a plumber in Atlanta, GA? Peach Plumbing & Drain is a reliable and trusted plumbing company in the area. Our plumbing expertise includes professional drain cleaning and leak detection, water heater repair, clogged drains and toilet repair, garbage disposals and sewer lines. Or feel free to get in touch with us to know more about our services.
Our ultimate goal is to ensure all of our customers are highly satisfied with our services, which is why we always make sure that the issue is resolved promptly. We can also assist with routine plumbing inspections to keep your plumbing system in excellent shape. Our plumbing team is licensed, certified and experienced to tackle any plumbing issues, big or small. There's no problem we can't fix at Peach Plumbing & Drain. If you need a service today, please don't hesitate to get in touch with us for an appointment. We're always ready to help.
Photo By Spiderstock at istock