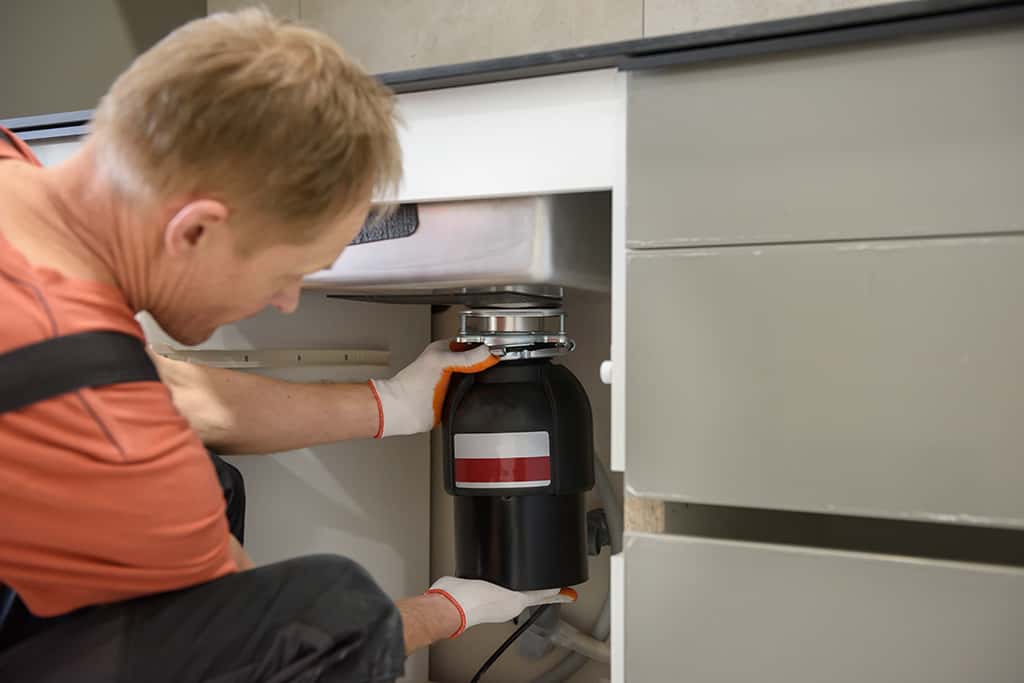 Do You Need Garbage Disposal Installation? Get Professional Plumbing Service | Atlanta, GA
Garbage disposals are useful appliances because they help homeowners effectively manage food waste. If you're planning to install one, get a professional plumbing service for the installation to ensure the unit is correctly installed. Read this article to know more about garbage disposals and why you need to install one.
Types of Garbage Disposals
You can install either the continuous-feed garbage disposals or the batch-feed garbage disposals. The most common type of garbage disposal installed in homes is continuous feed. With this type, you simply switch it on and toss the food waste. The motor will start grinding the food waste without stopping. The good thing about this type of garbage disposal is that there's no need to file food waste in batches. You can simply toss them in and they're sent straight to the drains.
If you have a bigger family and a lot of food waste, we recommend installing this type of garbage disposal. You do need to be careful though because the drain is open while the motor runs. It also uses a lot of water. Get professional plumbing service in Atlanta, GA, if you need more information about continuous feed garbage disposals.
The other type you can install is the batch-feed garbage disposal. Compared to the former, you will need to toss the food waste into batches — it should be about three to five cups at a time. The good thing about this is that it's safer than continuous feed because the disposal only runs when the stopper is placed. This means there's no risk of injury. You may choose this type of garbage disposal especially when you have small children at home.
The batch-feed garbage disposal is also quieter than the previous one. Because the disposal is covered, it means you don't hear any noises. Contact a plumber in Atlanta, GA if you're thinking of installing a garbage disposal for your household.
How the Garbage Disposals Work and What Size Should You Get
The grinding motor is usually found at the bottom and it grinds the food at high velocity. They're equipped with impellers that let them grind the food particles into tiny pieces. Homeowners who are having problems managing their food waste must consider installing a garbage disposal and getting professional plumbing service for the installation.
As to size, it depends on how many people live in your household and often you cook food at home. Consider getting garbage disposal if you have a bigger family or have children at home. If you live alone, a 1/3 horsepower would do.
Installing a Garbage Disposal
While the manufacturer can provide you with a manual on how to properly install the unit, we encourage homeowners to get a professional installation to ensure the unit is properly installed. The installation usually involves a lot of steps, including removing the old garbage disposal. You will also need some tools to properly carry out the task. There's also a need to install the mountain ring and the drain fitting to connect the disposal to the cord. For the appliance to work correctly and efficiently, you'll need to properly install it. Get professional plumbing service to avoid installation problems down the road.
How to Properly Use the Garbage Disposal
Below are some best practices to help extend the life of your garbage disposal and prevent costly plumbing problems. If you're already having issues, please don't hesitate to get professional plumbing service today.
Always use running water on every cycle to help move the waste from the garbage disposal to the drain. Doing this can avoid clogs and having a smelly garbage disposal. Get professional plumbing service if you need further assistance. Also, consider running the food disposal for another minute to ensure that the food waste is all sent to the drain. This also prevents smells in your unit. If you can, consider grinding lemons as well so that your garbage disposal smells fresh.

Depending on the size, the garbage disposal may not be able to hold too much weight. Never overload your unit to avoid costly repairs and other problems. The garbage disposal is designed to only grind a certain amount, so make sure you don't just toss a large amount of food waste or you risk damaging or completely replacing your garbage disposal.

Your garbage disposal can stay efficient so long as you regularly clean and properly maintain it. As much as possible, avoid using chemical-based drain cleaners to get rid of any clogs. Instead, get a professional

plumbing service

for assistance.

If you're having problems with your garbage disposal, never attempt to repair that on your own as it can be dangerous. Get professional plumbing service instead. Our plumbers are experienced and trained to properly repair any problems with your garbage disposal. Contact us anytime so we can help.

The reset button on your garbage disposal can help you fix a problem. If the unit doesn't work, try to reset the button to fix the issue. If it doesn't resolve the problem though, better to contact a plumber right away.

If the garbage disposal smells, food particles might be stuck inside. Clean it with vinegar and a baking soda solution. Call a plumber if the problem persists.
Contact Peach Plumbing & Drain
Do you need professional plumbing service for your home in Atlanta, GA? Call Peach Plumbing & Drain today. We're equipped with the right tools and the right team to help you install or repair your garbage disposal. Our plumbers can also assist with professional drain cleaning, leak detection, and other plumbing-related concerns. You can call us at your earliest convenience and we'll quickly dispatch a plumber to your location. You can depend on us because we have been helping out clients for several years. Also, we prioritize your safety most of all. Call Peach Plumbing & Drain for an appointment.
Photo By DUO Studio at Shutterstock