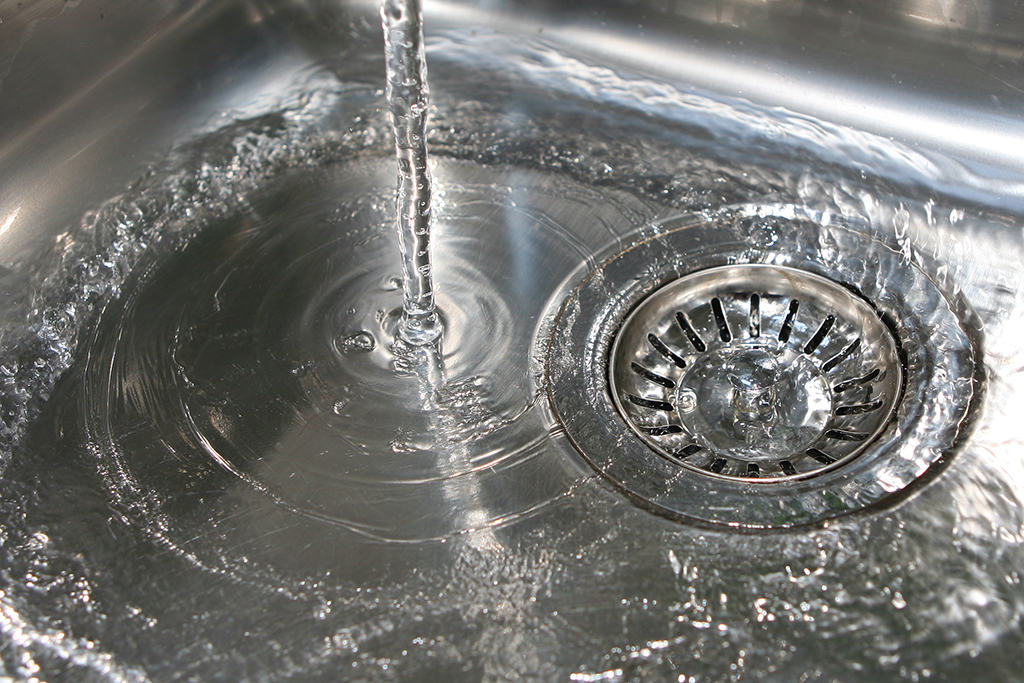 Drain Cleaning Service: How To Prevent And Resolve Drain Clogs | Atlanta, GA
Photo By Joe Gough at Shutterstock
Most homeowners can't fix every plumbing problem they encounter in their homes, like a broken water main or corroded pipes. But learning how to fix a minor clogged drain using recommended and cost-effective solutions can save you a lot of money. For major drain clogs, however, we recommend getting a drain cleaning service in Atlanta, GA. A trusted plumber is equipped with the right tools to help him effectively clean your drains. You will have peace of mind knowing that your drain pipes are properly maintained and cared for with the help of a reliable plumber. In this article, we'll discuss how you can prevent clogged drains and what you can do to unclog them. Feel free to contact us anytime if you have questions. You may visit us or send us an email.
How to Prevent Clogged Drains
Remember, prevention is always better than cure. Drain repairs due to a major clog can be expensive, which is why it's important that you don't ignore signs that your drains may need drain cleaning service. You can avoid costly repairs and replacements with regular drain cleaning.
One of the biggest signs to watch out for are slow drains — this usually leads to a major drain clog if you don't address the problem promptly. Contact a plumber immediately for assistance. And use the tips below to help you prevent major drain clogs.
Use Drain Covers
A strainer or a drain cover can catch debris, food, and hair, and prevent them from going down the drain. Ensure that you put drain covers in your kitchen sink, bathroom, and laundry sink to avoid clogged drains. When the drain cover collects dirt, please regularly clean it to avoid unpleasant smells in your kitchen or bathroom. We also recommend that you get regular drain cleaning service in Atlanta, GA, to ensure that your drains stay properly maintained.
Regularly Clean the Drains
Besides installing drain covers, ensure that you clean the drains regularly by pouring about one liter of hot water into the drains to prevent blockages. And, of course, you can always benefit by getting a drain cleaning service from a trusted and reliable plumber in your area.
Never use chemical-based drain cleaners, which can potentially harm your pipes and pose some health risks. These heavily advertised cleaners are not the solution to clogged drains — call a plumber instead and get a professional drain cleaning service.
Dispose of Grease Properly
Grease doesn't only solidify but also catches debris and food particles when stuck in the drain pipes. This is why it's essential to dispose of grease or oil properly. Consider freezing them first before throwing them in the trash.
No matter how small they are, coffee grounds and other leftover food shouldn't be thrown in the drain as they can lead to a major drain clog. Instead, install a garbage disposal to help you better manage food waste. Better yet, practice consuming all your food to minimize food waste.
In addition, call a plumber for a professional drain cleaning service. Regular cleaning of your drains is one of the best preventive maintenance you can do. It lets you avoid costly repairs and extends the lifespan of your drains.
Easy Ways to Resolve a Clogged Drain
If you have some essential plumbing tools at home, you may be able to fix some minor drain clogs. Below are some tips to help you unclog your drains.
Try Pouring Hot Water
One of the most affordable fixes to remedy a minor drain clog is pouring hot water down the drain. First, you need to remove any standing water in the sink and pour an entire kettle of hot water directly into the drains. When it doesn't resolve, remove the standing water again after a few minutes and pour some salt before pouring more hot water. Please wait for a few more minutes before flushing it again with more hot water. You may repeat the process until you clear the clog. If you can't resolve it, call a plumber for a professional drain cleaning service.
Use Baking Soda and Vinegar
A natural remedy for unclogging minor drain clogs is baking soda and vinegar, not chemical-based drain cleaners. First, add some dish soap and hot water down the drain and ensure there's no standing water. Next, pour about a cup of baking soda followed by a cup of white vinegar. Wait for about 15 minutes before pouring a few cups of hot water. Finally, call a plumber for a professional drain cleaning if it can't fix the problem — you may need a licensed plumber if there is a major drain clog.
Use a Plunger to Remove the Clog
Do you have essential plumbing tools like a plunger or a drain snake? Try using a plunger to remove the debris stuck in the pipes. However, please make sure that you use a separate plunger, not the same one you use in the toilet, as it's unhygienic and may result in cross-contamination.
A drain snake can also help, but you'll need to be careful when using it as you may damage the pipes. Contact a plumber if you're not confident about using drain snakes for unclogging the drains. Better yet, get a professional drain cleaning service to ensure the drains are properly cleaned.
Do you need a drain cleaning service for your home in Atlanta, GA? We are a top-rated and BBB Accredited business with an A+ plus rating offering elite and exceptional plumbing services to all homeowners and businesses. Our plumbers are licensed and highly skilled in tackling any drain issues. We can help you clean, repair and maintain your drains. Our plumbing truck is also fully equipped — we have everything we need to ensure 100 percent complete satisfaction. Rest assured, our team of expert plumbers work incredibly hard and always goes the extra mile to deliver top-notch plumbing service on every appointment. Get in touch with us today!