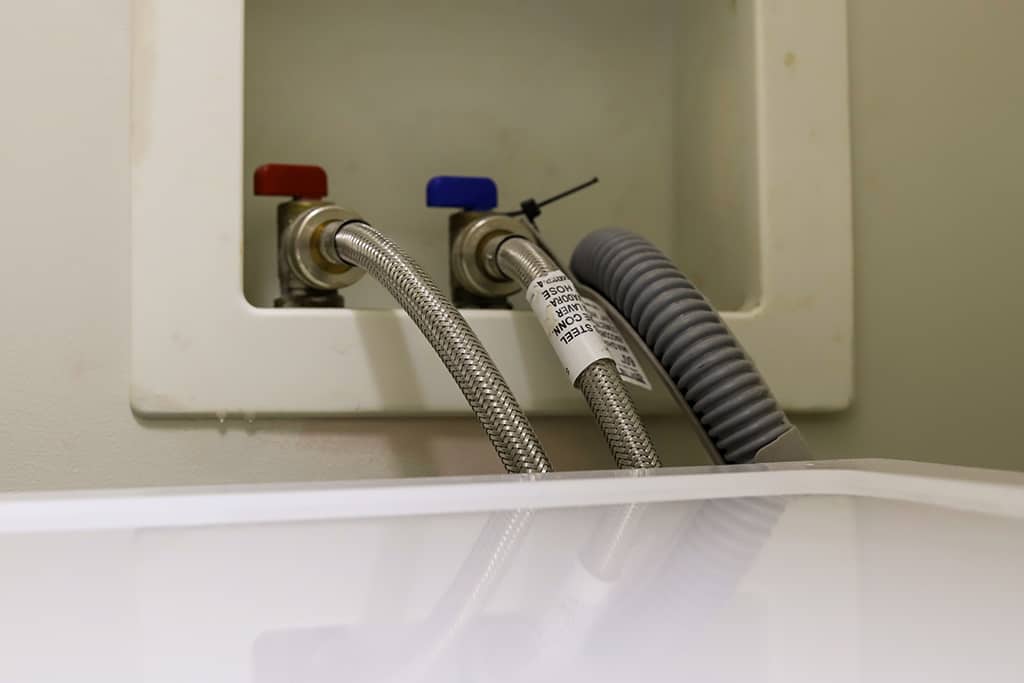 Emergency Plumber: 5 Maintenance To-Dos That Prevent Leaks | Sandy Springs, GA
Photo By Robin Gentry  at istock
One of the main reasons why most homeowners have to call an emergency plumber in Sandy Springs, GA is because there's a leak in their house. As water gushes out from the pipes or from a plumbing appliance, the first thing that you need to do is to cut off the water supply by turning off the water at the water shut-off valve. Next, you'll need to call a plumber to come to fix the situation as soon as possible.
A plumber that offers emergency plumbing services will be able to drop everything that they are doing to tend to your plumbing needs. You can call them at any time during the day, whether it's 2 in the afternoon or 4 in the morning. They'll be able to quickly assess your problem over the phone before heading over to your home.
If you're in a situation where you have to call an emergency plumber, you're probably stressing out. It's always better to take preventative measures to avoid being in those situations in the first place. Below, we'll look at some suggestions that may help.
#1. Replace the Hoses on the Washing Machine
Your washing machine is one of the biggest water sources in your home. It's also one of the plumbing appliances that are most likely to corrode and leak with age since it handles so much water on a regular basis. Water is corrosive and can cause leaks. To prevent leaks that come from this plumbing appliance, replace the hoses every 3-5 years. You should also call a plumber to inspect and check the inspections every several years.
If there's a leak in this area, call an emergency plumber immediately. A lot of water can leak out through this plumbing appliance, and if you wait before calling for help, the situation can worsen substantially.
#2. Clean the Drains Regularly
Most experts recommend getting the drains cleaned at least once a year. If your drains are constantly clogged, you might want to consider getting them cleaned more frequently. Getting your drains cleaned is one of the easiest ways to avoid having to deal with burst pipes. If there's an obstruction somewhere upstream or downstream, it could increase the water pressure in the pipes to the point where the pressure causes the pipes to burst.
Cleaning the drains regularly will also help you detect any existing leaks or cracks. The plumber will use a video camera to look at the condition of the pipes. If there are any noticeable leaks, cracks, or problems, the plumber will be able to address it immediately; thus, preventing the situation from worsening in the future.
#3. Service the Toilets
You should also get your toilets serviced by a professional. Many homeowners often forget about their toilets; however, these plumbing appliances are also another one of the most common sources of leaks. If there's a leak in your toilet, you might not notice it immediately. The moment that you notice it, the problem might have already worsened to a significant point.
It's vital to get a plumber to inspect and check all the drains in the pipes that go to and from the toilet. These areas are most likely to leak. If you have a leak in the supply line, the first thing that you should do is call an emergency plumber and explain the situation. Next, you should open the toilet's tank lid and close the flapper, and shut off the wall stop. This should help minimize the amount of water that leaks out from the toilet.
#4. Replace Old Sections of Plumbing
Old plumbing is more prone to leaks. This is nothing that you can change. If you know that the plumbing in your home is already quite old, one of the best things that you can do is to replace the old sections of plumbing with new ones.
This is also a very good time to consider the plumbing material that you use. If you already know that all of the plumbing in the home is old, you might want to re-pipe the entire home. It might be more advantageous to fork over ready to re-pipe the entire home than it is to patch up any issues that emerge in the future.
#5. Getting the AC Unit Serviced
Last but not least, you don't necessarily need to call a plumber to avoid major leaks. Some leaks aren't necessarily related to the plumbing. In fact, another important maintenance that you can do is to get your AC serviced. Like with drain cleaning, most experts recommend getting the AC serviced at least once a year. This will help to keep the AC in pristine condition and will prevent any of the coolant lines or components from getting clogged.
Getting the AC serviced will also help ensure that your AC is running as efficiently as possible. It will improve the overall performance of the AC unit and prevent large clogs from forming. Many clogs are often caused by an accumulation of dirt, dust and mold. By getting the AC serviced regularly, you will also be able to do some quality assurance on the quality of the air that's circulating your home.
Call Us to Get in touch with an Emergency Plumber 
Leaks need to be dealt with right away. When faced with a leak, the first thing that you should do is call an emergency plumber in Sandy Springs, GA. An emergency plumber will quickly stop the leak and also repair the plumbing to prevent any further damage. They'll also be able to help you clean up the surrounding area as well.
To find a reliable emergency plumber in Sandy Springs, GA, call Peach Plumbing & Drain at 678-322-7236. We provide residential and commercial plumbing services, and our emergency plumbers are licensed, insured, and always receiving ongoing training, so you can rest assured that you'll receive the highest quality service possible.
We can deal with all types of plumbers, and you can call us at any time of the day.