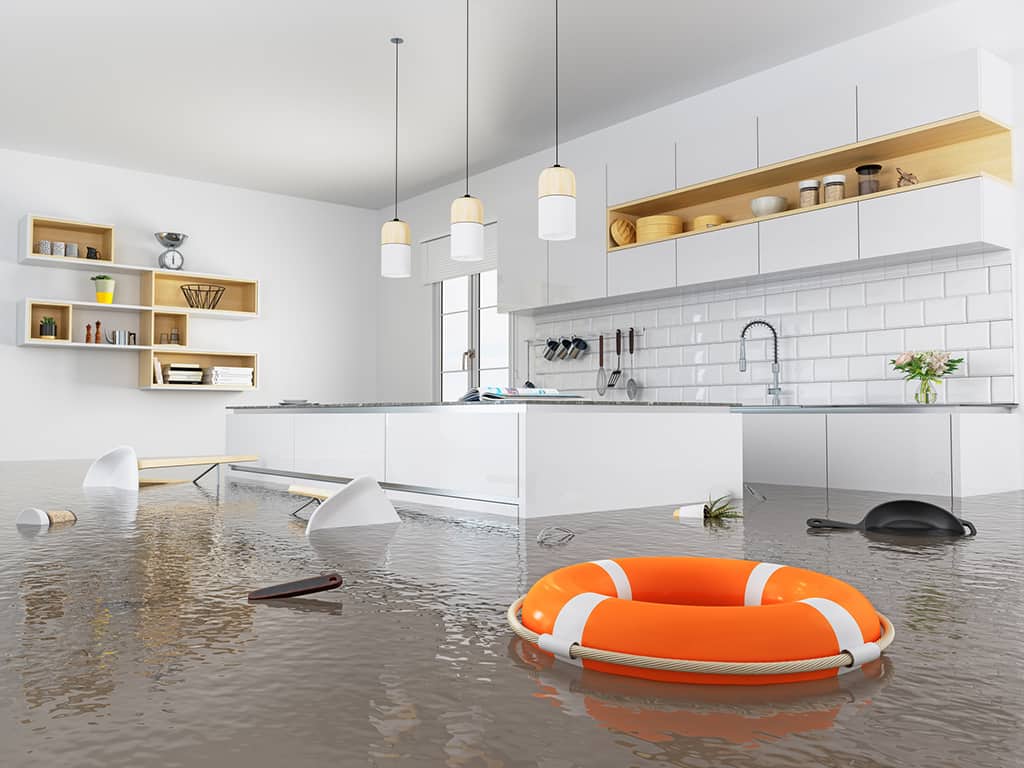 Emergency Plumber: The Difference Between Common Plumbing Faults And Emergencies | Sandy Springs, GA
Photo By onurdongel at istock
There are a variety of things that can go wrong with your plumbing system and as a homeowner, it can be difficult to determine the severity of the problem. It is important to know which problems are mild and which ones require an emergency plumber. This will help you avoid the stress that comes with dealing with an emergency situation and you will not be wasting the time of your plumber. The biggest difference between a common malfunction and an emergency is how long they can be left for before it becomes dangerous or the damage becomes too severe. If you would like to avoid malfunctions all together then you can contact a plumbing service provider such as Peach Plumbing & Drain in Sandy Springs, GA to check your plumbing system regularly to determine whether everything is in working order. If you have not done this then this article will help you to determine the severity of the problem so you can decide if it is a common problem or an emergency situation
Levels of Plumbing Problems
There are different levels of plumbing problems that can be categorized by the severity of the issue. The first level is low priority common malfunctions. These problems will not take a long time to repair nor will it cause a lot of damage if it is left for a couple of days. These types of problems are a running toilet, a dripping faucet or a clog in a sink that is not used frequently. If you are experiencing these problems then your plumber might take a few days to get to your problem. The second level of severity is high-priority plumbing issues. These complications are serious and can cause damages if it is left for too long but it is not imperative that they are resolved immediately. This could be a small leak, a clogged toilet, a water heater malfunction. The third level of severity is emergency plumbing services. In these events, it is necessary to contact an emergency plumber to conduct repairs so that the integrity of your home is not negatively affected and that the damages are not too severe. Examples of these situations are burst pipe, septic tank malfunctions, leaking pipes close to electrical wiring.
Determining the Severity of Leaks
Leaks have different levels of severity and it is beneficial as a homeowner to be able to identify how severe the leak is so that you can determine which service you will need. Some leaks are small and the water that escapes through them can be caught by a bucket which will decrease the risk of water damage. These small leaks are not going to negatively affect the structural integrity of your home. These leaks only become a big problem when a lot of water is being lost in a short time which is then considered to be a burst pipe. If you are losing a lot of water then you should contact an emergency plumber. The longer you wait to contact the emergency plumber, the higher your water bill will become and the more water damage you will have to repair later on. While you are waiting for the emergency plumber, you can locate the water supply line value and close it. This will stop any water from entering your system which means no water can escape through the faulty pipe. The location of the leaks are also important to consider when determining how serious the leak is. If the leaks are under the concrete slabs in the basement then you would need to get slab leak detection and repair services. Other concerning areas are underneath the floorboard, behind walls, and in the roof. Peach Plumbing & Drain in Sandy Springs, GA would be able to locate and repair any leaks that are present in your house as well as come out when it is an emergency.
The Severity of Toilet Problems
Toilets are essential appliances in your home. Some toilet problems can be resolved the following business day but if your only toilet is not working then you should contact an emergency plumber immediately. If you do not contact your plumber as soon as the only toilet is broken then you can make the bathroom unsanitary which could negatively affect your health. If your toilet's tank seems to always be filling itself without stopping then that is not an emergency but you do want to have it fixed soon as the longer the toilet is malfunctioning the more water you are wasting. If your toilet is clogged, you could try to remove the clog with a plunger but that is not always effective as the blockage could be caused by a variety of objects. It is better to hire a professional to repair your toilet.
Faulty Water Heater
Water heaters last for a long time, usually between nine and twelve years. If you have a professional do regular maintenance on your water heater then it can last longer than that. If your water heater is faulty then it is considered an emergency when it is the only water heater in your home and the water heater is leaking or has burst. A water heater contains a large amount of water. If that water is left for too long in your roof or house then it will cause a lot of water damage. It is best to call an emergency plumber as soon as you notice problems with your water heater.
These are the things that you can consider to help you determine how severe your problems are and if they require emergency plumbers. If you are in need of an emergency plumber then contact Peach Plumbing & Drain in Sandy Springs, GA to assist you.