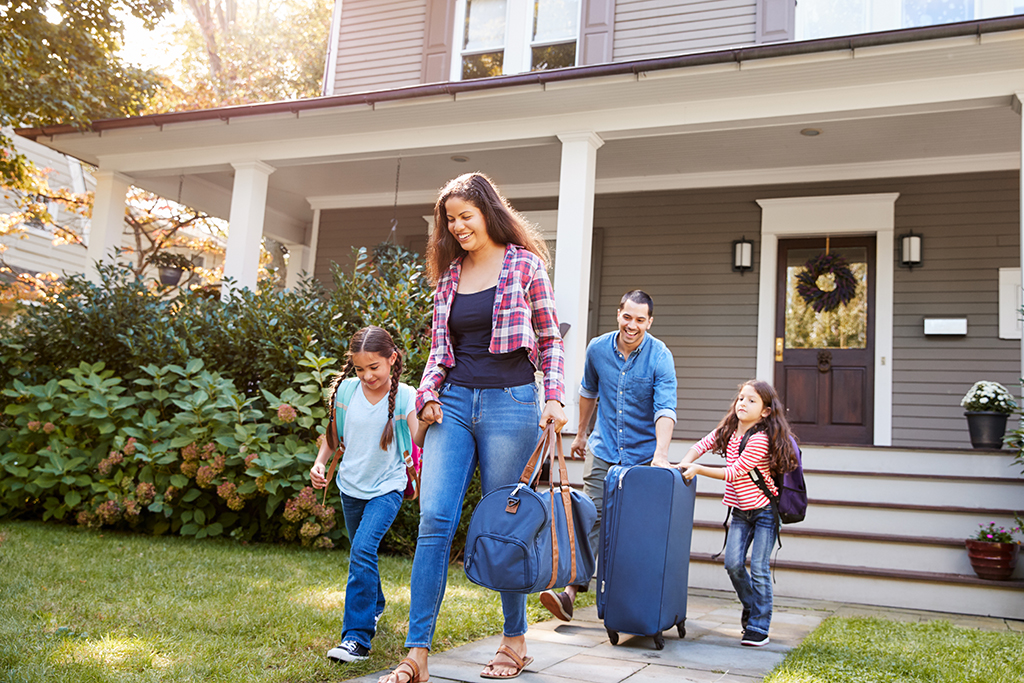 Essential Plumbing Service Tasks To Complete Before You Go On Vacation | Brookhaven, GA
Photo By Monkey Business Images at Shutterstock
Are you planning a family vacation? Perhaps you're looking forward to a trip to visit friends or relations or a relaxing beach break? Or maybe you're going to explore a new city? Whatever type of vacation you and your family enjoy, it's crucial to ensure that your home is well maintained, safe, and secure before you pack your bags and depart.
This article will look at the plumbing tasks that need to be completed before leaving for your vacation. If you're looking for plumbing services in Brookhaven, GA, you may like to contact Peach Plumbing and Drain.
Why Is It Important to Think About Plumbing Before You Go on Vacation?
You don't want to return home after having a relaxing vacation to discover that your home has been flooded or that there's water in your basement. It's therefore vital that you follow these steps to ensure your home remains flood-free.
While you're on vacation, there will be no one to shut off the mains water if anything goes wrong, which means that a leak or flood will continue to flow for the whole time you're away. This will have a significant impact on your water bill and cause enormous damage to your home.
Clean the Garbage Disposal
One of the jobs you should do before going away is to clean your garbage disposal. If you leave any food particles in the system, they will start to rot and decay, which will create a nasty odor. Residues inside your garbage disposal will also cause bacteria, mold, and mildew to grow.
To avoid coming home to a smelly home, you should clean your garbage disposal using a special cleaner that's been designed for garbage disposal systems. You may also like to talk to a plumbing service to find out which cleaning products they recommend.
Clean the Toilets and Sinks
Your other plumbing features can also begin to smell if the water hasn't been run for a few days. Therefore, it would help if you cleaned your toilets, bath, sink, and showers before leaving on vacation.
Check the Sump Pump
Many properties have a sump pump, which is located in the basement. If your home has a sump pump, it would be a wise idea to check that it's in good working order before you leave on vacation; this will reduce the likelihood of a flood occurring.
You can do this by pouring some water into it to check whether it starts to pump. If it does, then it's working, and you'll be able to go away without any worries. If not, you can call a professional service to carry out repairs, which will mean you'll avoid coming home to a flooded basement.
Turn Off the Water Main
Most plumbers recommend turning off the main water supply to your home before you go away. Rather than turning off individual valves located under each toilet and sinks, you'd be better to shut off the water to your entire home. Shutting off the main water valve will save time and stop floods from occurring while you're away. If you're having problems locating your home's main water valve, you can call a plumbing service who will be happy to help.
After you've shut off your main water supply, you can remove as much water from your plumbing system as you can. All you need to do is open up all the faucets in your home, one at a time. This will get rid of the water. It would be best if you then shut the faucets off. You can also flush your toilets, as this will remove any water from the toilet tank. It's also a good idea to put a drop of toilet cleaner in the toilet bowl to keep it smelling fresh.
Turn Off the Hot Water Heater
If your home has a hot water heater that has a storage tank, it's best to turn it off before you go away. There is no need to be heating water while you're away, as this will create an unnecessary high-water bill. By turning off your hot water heater, you'll be saving money.
If you have an electric water heater, you can turn it off using a switch located near the water heater. If your water heater uses gas, you can turn the temperature setting down to 0. This will allow the pilot light to remain on. You'll also need to switch off the electrical components by locating the switch, which should either be next to the heater or in the breaker box. If you're experiencing any problems with your water heater phone a plumbing service for advice.
Watering Your Plants and Garden
Some homeowners like to leave on their external water supply and program a sprinkler to water their garden while they are away. If you plan to do this, you should check that it's working correctly before going on vacation.
Open the Washing Machine and Dishwasher Doors
To avoid mold and mildew or a nasty odor from developing in your washing machine or dishwasher, you should leave the door slightly ajar while you're on vacation.
Washers and dishwashers often have a little bit of water left in them; leaving the doors open will allow it to evaporate. This will prevent mold from forming.
Peach Plumbing & Drain, Plumbing Service
If you're searching for a plumbing service in Brookhaven, GA, or the surrounding area, don't hesitate to contact Peach Plumbing and Drain. The company can carry out all types of plumbing services and are available for emergency call out.
Peach Plumbing Service is a long-established family-owned and operated business with over 72 years of combined experience. The team takes pride in serving their local community and work within Atlanta and the surrounding area. They are top-rated by Home Advisor and are also a BBB accredited business, having received an A+.
Peach Plumbing & Drain can be contacted today on 678-995-5082 for all types of plumbing services.