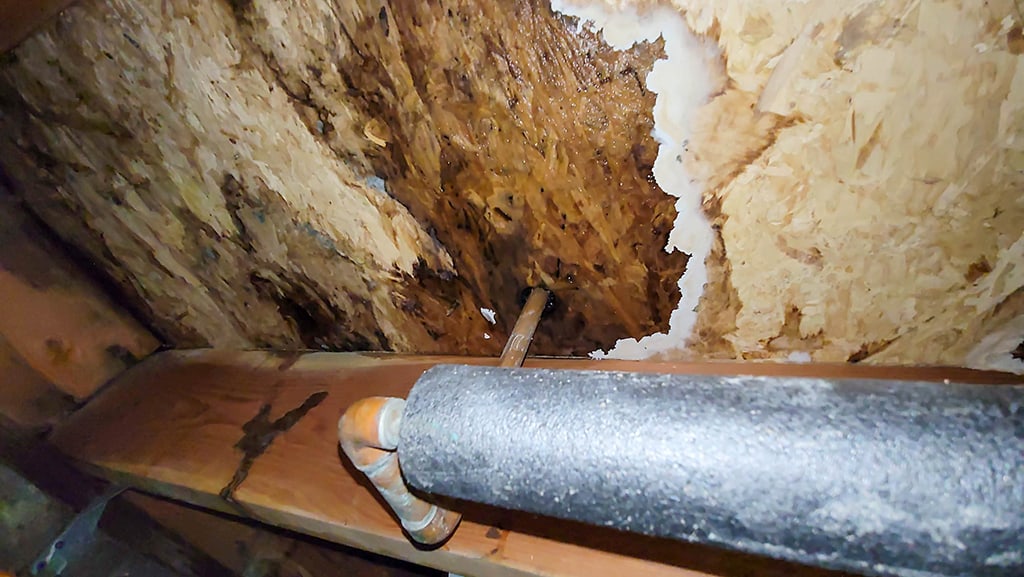 Features Of Our Lower-Impact Plumbing Service | Buckhead, GA
In contrast with plumbing companies of the past, at Peach Plumbing & Drain, we strive to keep our impact on your family's life as low as possible. We arrive on time to save you time. Our plumbers treat your home with respect and clean up after we're done. Our modern methods for our plumbing service work to reduce digging, cutting, and other old-school approaches. Instead, we use video inspection, electronic leak detection, and other minimum-impact technologies. We also employ preventive plumbing care like inspections, maintenance, and anticipation of common problems to minimize those urgent calls about unexpected plumbing concerns. We're here to help you relax and not worry about your home's plumbing in Buckhead, GA.
A Very Different Look for Many Plumbing Projects
Plumbing is one of the many fields that turned to minimally invasive repair and installation techniques and sophisticated technologies that allow us to inspect through limited access openings. These plumbing service advances make a big difference for our customers and often help us to save time as well. When you call our plumbers to help you in Buckhead, GA even if significant work is required we encourage you not to envision the trench digging and other disruptions of the past. Now, our plumbers can often provide targeted patching, video inspection to clearly identify plumbing problems, and other methods for plumbing work that doesn't leave you restoring walls or concrete, or planting new grass afterward.
Top-Rated Plumbers with Family-Style Service
A quick look at all of our HomeAdvisor Elite Service, BBB A+, and other awards plus great reviews give you some idea of how much we put into the customer service side of our plumbing care in addition to great plumbing work. Did you know that we even let you know by email who's coming, what they look like, and how to contact them so you'll have a more secure feeling about your plumbing service provider, even late at night? Our job is to help you relax and not worry about plumbing problems, whether they're everyday faucet and sink issues or worrisome drain backups and water heater leaks. You've got our best on the job, and they are great at communicating and letting you know what your options are. We'll also provide transparent quotes so you can decide what plumbing service option is best for your home, fully informed and guaranteed.
A New World of In-Wall Leak Detection
Finding leaks in your plumbing can be a complex task. When one of your pipes springs a leak in the wall, there can be a small river flowing down to the next floor, hidden from view. If it goes on for too long, you may need to gain access to restore damaged wiring and wall material later, but to fix the plumbing we only need to find the source, which may be some distance away. These days, we can hunt down the leak and find the source before gaining access to make repairs, using listening devices, video inspection equipment, and other tools of our trade. In some cases, we can even patch pipes from the inside using video, for even better precision plumbing service work. We'll also see the condition of the pipe involved, which is important because corrosion can be a widespread problem, with leaks erupting elsewhere before long.
Repiping Is a Well-Orchestrated Process
If your walls are full of pipes that have served for 30 or more years, our plumbing service may recommend repiping when we see extensive corrosion. We might find it during a routine plumbing inspection, or as a result of a single leak detection and repair call that indicates more may be happening soon. Either way, repiping is an infrequent but important process, involving replacing existing pipes with new ones. We'll check your plumbing to see if any remodeling or other projects have already replaced some pipes, and plan the process of targeted replacement. It's a well-planned process, which takes a bit of time and access to walls, but we have it down to a science so you'll receive minimum impact. When work is done, it's unlikely you'll be doing it again for that home, and you'll also be able to tell future potential buyers and your insurance company that the plumbing has been updated.
Water Line Leak Detection and Repair
If you find pools of water over the area where your water line runs, excessively green grass as it's watered from below, or rising water bills, you may need to have your water line checked for leaks. It's a little bit trickier to check the pipe buried under your yard and even running below the pavement, but our plumbing service can handle it! You may think we're prospecting for gold or something as we poke through the earth to listen, and if you have plastic pipes our techniques can get pretty sophisticated. Once we find the leak we can dig down and repair the pipe, or sometimes provide relining or patching from the inside.
Sewer Lines Stealthily Sealed
As with your water lines, when you have sewer trouble such as tree root intrusion, crushing from vehicles driving above, or simply decay of the pipe material over time, there is much we can do. It starts by snaking the video line through your sewer access opening and looking around. Once we inspect the pipe and find the problem as well as check for any others, we formulate a plan. Digging up the pipe is one of many repair options!
These days, plumbing can have a much lower impact than in the past. At Peach Plumbing & Drain, our plumbing service is designed to provide the care you need in Buckhead, GA quickly and respectfully. We keep the effects on your home and family to a minimum and clean up on our way out. It's a plumbing service we're proud of. Give us a call for your plumbing repairs, upgrades, and other needs, and get in touch for our thorough plumbing inspection!
Photo By Ethen Dell at istock