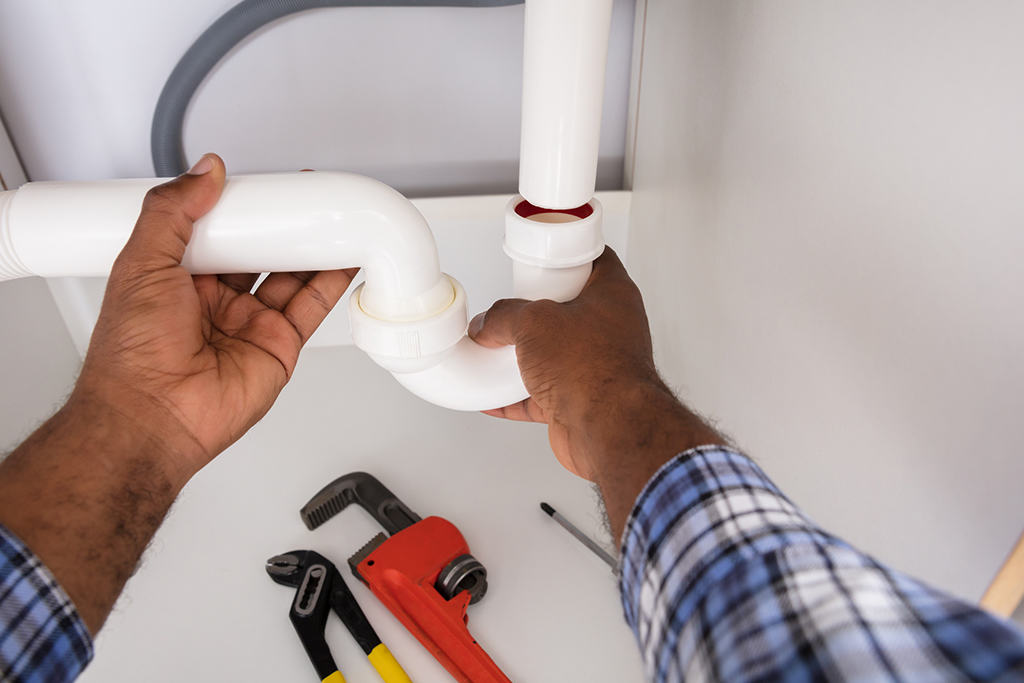 Finding A Dependable Plumbing Service | Sandy Springs, GA
Photo By AndreyPopov at istock
Is that dripping tap driving you crazy at night? Are you tired of putting up with a lukewarm shower? Are you losing patience waiting for your sink to drain? Even the best-maintained homes in Sandy Springs, GA will need a plumbing service at some point. But where do you find a dependable plumbing service when an emergency suddenly happens?
Peach Plumbing and Drain has been Sandy Springs's most trusted and reliable plumber for many years, and we offer a comprehensive range of plumbing services to both business and residential customers. Unlike many of our competitors, we are available 24/7, on weekends, and holidays. When you need a plumbing service, we are just a call away.
A Quality Plumbing Service at Affordable Prices
We are not just fixers of burst pipes we do provide other services as well and these include:
Drain Cleaning

Sewer Lines

Reliable Toilet Repair

Water Heater Services

Leak Detection and many others
Drain Cleaning
Have you noticed that your sink is taking longer and longer to drain? If so, you may have a clog problem. The longer you ignore this problem the bigger the clog will become, and less water will flow through the pipes. Eventually, a complete blockage will occur.
Sewer Lines
Are you seeing water backing up into your sink? This could signal a serious problem, if your sewer lines were damaged or blocked the wastewater has no place to go except back into your home. If the water is discolored then this could be sewage, you need to call us straight you now have a serious health problem on your hands. A sewer line can move over time causing the seals at the joint to break and leaks to occur. Tree roots can also damage the pipes by gaining access through fractures or cracks on the surface of a pipe. Whatever the problem you need an expert from Peach plumbing to quickly locate and repair the problem.
Reliable Toilet Repair
Has your toilet stopped flushing? Does it keep blocking regularly? Then call us immediately as there is nothing worse than a broken-down toilet. Maybe you just want a new bathroom suite, there are a great number of styles, designs, and finishes you can choose from, so let us help with the design and installation of a new bathroom.
Water Heater Services
If you wake up to a lukewarm shower you may need your water heater looking at. If your heater is over ten years old, it may need replacing. You have probably added more water appliances like washing machines and dishwashers since the heater was installed and it may be struggling to cope with the extra demand. You could either limit the number of appliances on at any one time or better still upgrade to a more powerful unit. Peach plumbing can help you decide which water heater is most appropriate for your needs and budget. We have many years of experience in servicing, repairing, and installing new water heaters.
Leak Detection
Have you seen a sudden spike in your water bills? This could be due to a leak somewhere on your property. Leaks are not always easy to find and can be causing a lot of unseen damage. If you have pools of water around the sides of your home and that your lawn is green and damp even if it has not rained you could have a slab leak. As these leaks are under or inside your concrete foundation, they can be causing a great deal of structural damage. This is one plumbing service that you do need immediately.
Top Tips for Avoiding Problems
A lot of these problems can be easily avoided if you follow these tips.
Have your water heater regularly serviced – this will guarantee the safe working of your unit, make it more energy-efficient and increase its useful working life. Without regular service, the heater warranty may also be invalid. As an average water heater repair bill over $500, it makes sense to have it regularly serviced by Peach plumbing.
Do not pour grease and food down the sink, dispose of it in your compost. Buy hair traps for the bath, shower, and sink in your bathroom and clean them often. This will reduce the risk of clogs and blockages forming. If you live in a hard water area you may want to think about having a water softener installed.
Find out where the main shutoff valve is – If you do not know already then please find out. If you have a burst pipe, the sooner it is turned off the less water damage will occur.
Stop treating your toilet as a trash can – you should only put human waste, toilet paper, water, and some gentle cleaners down a toilet. Other items such as wet wipes do not dissolve very well in water and are the cause of many blockages if not flushed away properly.
Stop flushing your toilet to clear a blockage – If you are not careful all you are going to do is cause an overflow. It is not pleasant to have to clear up the mess and is a

plumbing service

best left to a trained plumber from Peach plumbing, who has specialist clothing to reduce the risk of infection.
Stop pouring strong chemicals down your toilet or sink to clear blockages – strong chemicals could damage older pipework and joints and cause leaks. The use of chemicals to remove any clogs may work temporarily, but difficult clogs may reform. Only a professional drain cleaning service from Peach plumbing will safely and completely remove any clogs or blockages.
Why Choose Peach Plumbing for a Plumbing Service?
We at Peach Plumbing & Drain of Sandy Springs, GA, have been serving our local community for many years. We are a family firm and understand the problems that a family faces during a plumbing emergency. That is why we are available 24 hours a day and will respond promptly to keep you and your family from any harm. Your family's safety is our top priority. Whatever plumbing service you need, we are here to help!