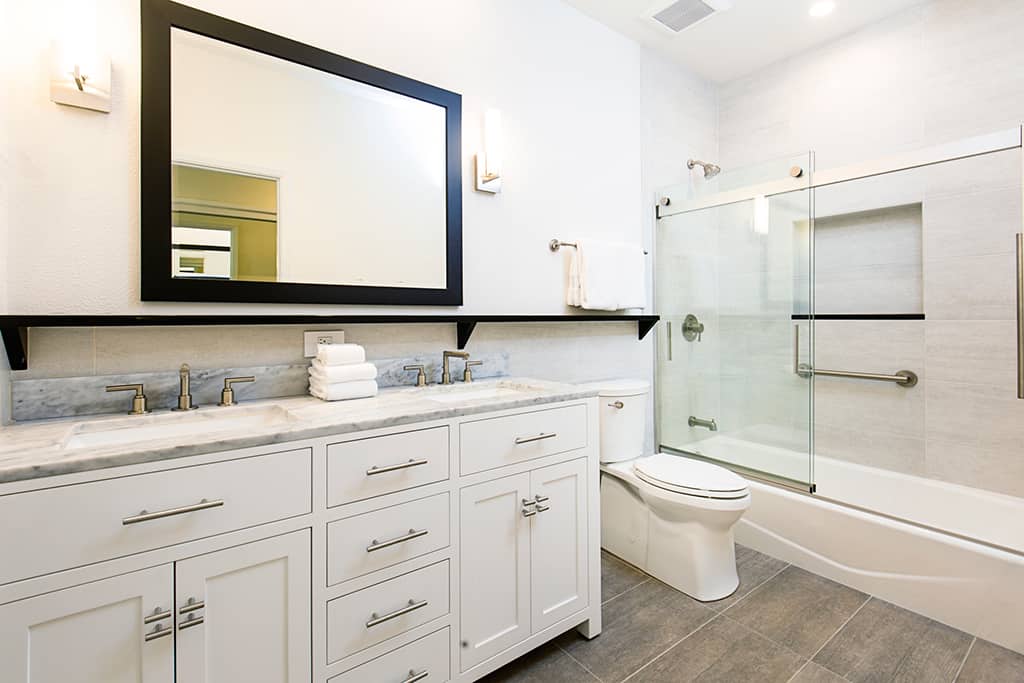 Finding A Trustworthy Plumbing Service | Sandy Springs, GA
Photo By YinYang at istock
Florida is such a unique state full of diversity, culture, community-wide traditions, and some of the richest areas for biodiversity Florida is such a unique state full of diversity, culture, community-wide traditions, and some of the richest areas for biodiversity in the United States. The Talladega National Forest and the Chattahoochee National Forest are both less than two hours from the heart of Sandy Springs, GA.
For the less outdoorsy types the city of Atlanta, GA is a mix of cultures that produce amazing artists, musicians, and performers that draws visitors from all over the country. Atlanta's festivals are notorious for being some of the more exciting community events and are often compared to Louisiana's Mardis Gras.
Tourist Town Toilets
We have all had that type of experience where a bathroom is so dysfunctional and filthy that it remains permanently an ugly memory. Customers take their fury to the internet when they feel like they have received poor service or for those who paid too much for substandard establishments.
Once negative reviews begin to reach double digits on Google or Yelp, you might see your profit margin plummet into the red in the account receipts. Places like Sandy Springs need to keep their reputations free from bad comments about them. It is not a great first impression.
An annual review and plumbing service from Peach Plumbing and Drain is the easiest way to responsibly care for your plumbing systems. This discourages small problems like leaks or clogs hardening and destroying your pipes. These things might require both an extensive and expensive plumbing service.
Common Fixes and Plumbing Service 
Faucet Repair and Replacement

Water Filtration

Slab Leaks

Drain Cleaning

Water and Sewer Line Cleaning, Repair, and Replacement

Leak Detection and Repair

Traditional & Tankless Water Heater Services

Plumbing services and Fixture Installation and Repair
Emergency Plumbing Services
Many plumbing services happen at the most inconvenient times. Plumbing is constructed to perform for a limited number of occupants, water usage, and, the age of the pipes are just like everything else in the world, except maybe plastic.
If you live or work in a property where the plumbing is extremely overtaxed and can easily clog, develop a leap, and the worst may happen and have a burst pipe or a slab leak. Peach Plumbing and Drain are available around-the-clock and we remain open during all holidays. There is a small fee attached to out of hours repairs but we try to keep it fair by compensating our valuable team members and our honored clients.
Clogged Drains
Is the sink taking longer to empty? Clogs gradually grow and harden inside your pipes and joints. A few pro-tips from our expert team here at Peach Plumbing and Drain –
Baby wipes, diapers, feminine products, and 'supposedly' flushable wipes are not items prudent residents flush down their toilets.
The controversy surrounding trash compactors is a heated debate between plumbers. Many of us hate them. Many different types of food do not merely break down as they would outside in a compost bin. Oatmeal, grains, potatoes, and an entire laundry list of groceries should never go down a trash compactor. It is worth considering investing in a modern compost bin that protects our planet and won't tear up your pipes after a bowl of oatmeal is dumped down the sink. You really will need a

plumbing service

if that is a routine behavior at your office or home.
Paper towels, kleenex, and children's toys should not be in any plumbing appliance because if you do you will need us a lot quicker than you think.
Sewer Lines
All sewer lines will need replacing. Slow drains, unexpected soggy spots in the yard, or the sound of running water could mean you have a severely damaged pipe, a busted system, or worse you will need a slab leak repair.
Corroded sewer lines will break down, they have a lifespan just like humans and plants. Oftentimes ancient trees wrap their roots around the pipes and joints and over time create leaks, bursts, and completely.
The damage created by the tree roots or the remnants left afterward a particularly violent storm. Also, the ground naturally moves with the earth's tectonic plates. Plumbing service is a lifelong need if you plan to take good care of your property. Burst pipes can destroy a home's foundation. The best way to keep this from happening is by signing up for Peach Plumbing and Drains' annual subscription service
You need an expert plumber from Peach plumbing to efficiently locate the cause of the issue by using a specialized camera on the end of a wire. Prices for the work vary depending on the damage done to the sewer pipe.
Client Feedback
"We got back from a holiday in Vermont before all this crazy covid pandemic changed the world and our front garden and my prized garden was covered in soggy, foul-smelling sewage that must have meant our sump pump stopped working.
It was so bad that we got right back in the car and headed to a nearby hotel. We were being cheap when the tank needed work and instead of hiring professionals, we hired my sister's nephews. It worked great the three weeks we were there before we left for our little getaway. My sister said she drove by a few times a week and nothing seemed out of the unusual but she had not been by that week because she knew we would be home in a day or two?
Once at the hotel, my husband knows all the best technicians and he immediately called Peach Plumbing and Drain and told them our horror story. They agreed to meet us at the house the next day and figure out what went wrong and how we could fix it.
It took four men a week to clean up the disaster that happened at our house. The problem was that the kids used duct tape instead of a new adhesive that prevents surges and offers flexibility if a storm or natural disaster damages the plumbing service. Thanks Guys! We were SUPER impressed!"
Sam Buckley, Sandy Springs, GA
The team at Peach Plumbing & Drain is here to help!