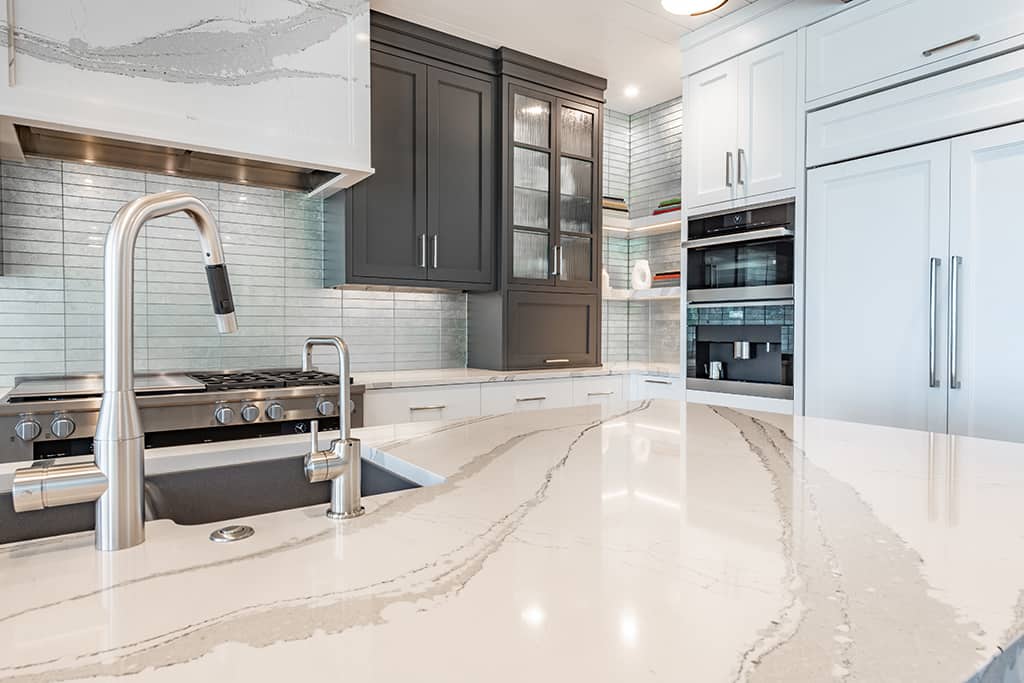 Get Your Important Plumbing Jobs Done Right By Our Plumber | Atlanta, GA
As with many things in life, when your plumbing works, that's just the initial test of quality work. At Peach Plumbing & Drain, serving Atlanta, GA, our plumbers perform installations, service, and repairs that last, using the right techniques, materials, and equipment for the best long-term results. When your home is an investment, it makes sense to have us treat it like one, thinking ahead to make sure the work we do provides the greatest benefit. Little things like connecting pipes made of different materials can cause surprising effects due to metal interactions. Our quality practices are a sign of our professional experience as excellent training, as well as our knowledge of the local and national plumbing codes. It's part of our "best service for the best price" approach to plumbing.
Kitchen Styling and Function
If you're thinking about a kitchen update or remodeling, working with our plumber will provide ideas, practical considerations, and skillful plumbing installation. Sink and faucet combinations can liven up your kitchen by themselves, as well as add a built-in sprayer, easier controls, or an arc-style faucet that doesn't get in the way when you're working. Now's the time to review the way you use the sink, for instance, if you're constantly using a plastic basin to simulate a two-tub sink, why not have one installed? There are ones with a low divider so you don't have to lift as much during the washing process. Farmhouse sinks are popular these days, as well as commercial spray faucets, restaurant style. We'd love to help you install fixtures you'll be happy with for decades to come. The same goes for full remodeling, where we can install the right capacity water supply and drain lines if you're expanding your water use, and ensure that you have the plumbing for future features like a bar sink. Dishwashers and disposals are important considerations as well, especially silent-running dishwashers so you can still use your kitchen, and more powerful disposals that jam less.
Our plumbers in Atlanta, GA, make repair calls for your kitchen easier, too, with prompt service and repairs at the speed of experience. We always recommend that you leave garbage disposal problems to us, for safety reasons since they don't have to be on to cause harm to fingers inside, and too much trial-and-error can damage the mechanism. If your under-sink area is used for storage as most are, activity under there can bump the plumbing connections and cause leaks that are hard to notice. You may have developed dampness from leaks that's growing mold or other contamination, and we can bring that process to a halt. The same for garbage disposal leaks, which develop over time and also go unnoticed. In fact, some modern garbage disposals include a light to illuminate the under-sink area! Kitchen sink faucets get a workout, and may require attention to stop leaks, fix reduced flow, or replace them altogether. Our plumber has a well-stocked vehicle so repairs like these are simple and quick.
One more thing, a nasty surprise that some homeowners receive in their dishwasher that amounts to waste from the sink drain getting diverted over. That's a problem with a blocked, or even missing, air gap or similar protection device. This is necessary because dishwashers are plumbed into the disposal and use the same drain line, and it breaks the tendency for waste to flow the wrong way. Drain problems in fully-plumbed kitchens with all these features can be complex, but we have plenty of experience getting them flowing again. A plumber's reminder: pasta and rice can go through the disposal, and still expand and block the drain after!
Bathroom Water Saving and Convenience
In the bathroom, one piece of forward-looking plumber's advice is to choose replacement fixtures that work well for everyone in the house, now and as long as you're living there. This can mean using a raised toilet, which many people prefer anyway, and faucet controls that are easier to operate, such as a joystick-style or even a touchless model. Showers with detachable shower heads add convenience and a bit of luxury, too. Whether you call our plumber for remodeling or replacing, we can help you update your style with great new fixtures, and make sure the details are right for the future. The period where shower heads save water but caused people to spend more time instead has pretty much passed, and there are some great practical and luxury shower heads that will serve you well with decent spray.
The best water-saving faucet is often the touchless one because it shuts itself off while you're brushing your teeth or shaving, saving a lot of water. When you're ready to rinse, it knows and starts up again. For toilets, dual-flush models are a good choice since they allow you to select the water volume for the purpose. Some people simply choose a current water-saving model, since it uses only a little more than the low setting on the dual-flush model. They all save a huge amount over an old 5-gallon toilet!
Preventive and Corrective Drain Service
We also focus on drains and sewer lines, providing knowledgeable care with video inspection that addresses the cause, rather than repeatedly visiting for symptoms such as backups and toilet overflows. Count on our expert plumbers for whole-house drain cleaning as a preventive measure as well.
From Faucet Fixes to Backhoe Sewer Repair, Your Total Plumbing Care Service in Atlanta
At Peach Plumbing & Drain, serving Atlanta, GA, our experienced plumbers help you think about the future of your plumbing as they serve you today. Their plumbing wisdom can help you enjoy your fixtures and appliances longer, and save water into the future as well. Let us help you with all your plumbing needs, large and small, with the same friendly service and respectful business practices you'll love, including 24/7 care. Call us today and see what we mean!
Photo By Sheila Say at Shutterstock