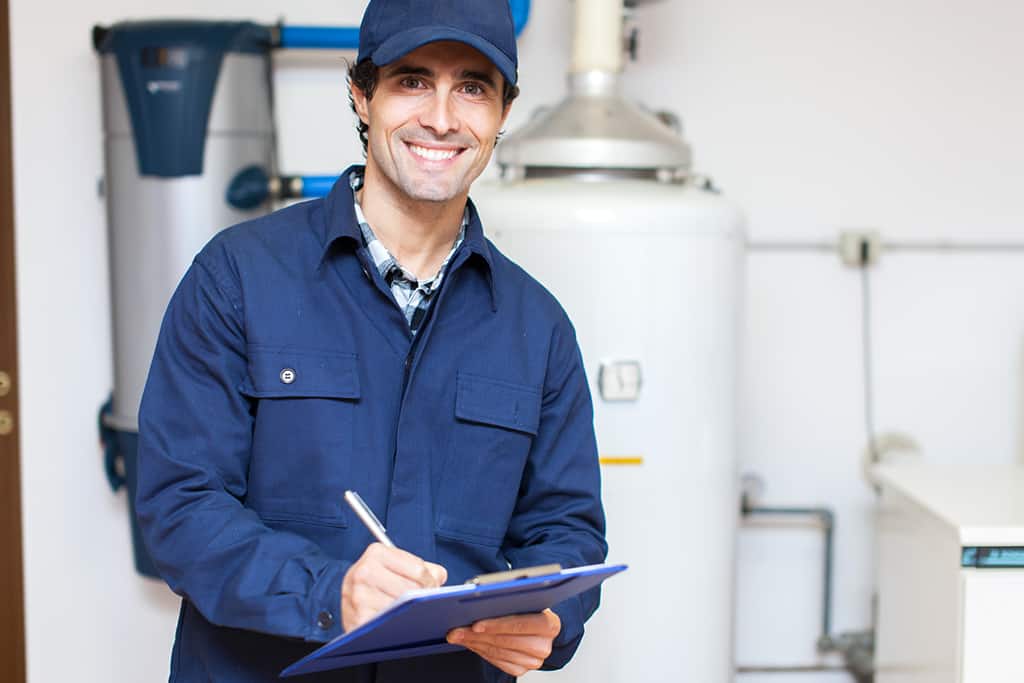 Go To Peach Plumbing & Drain For Water Heater Repair | Atlanta, GA
Photo By Minerva Studio at istock
Many people do not realize just how important a water heater can be until it breaks. However, when it breaks, it can be very difficult to deal with and make things very uncomfortable and even unpleasant in your home for an extended period of time. People sometimes aren't aware of just how important warm water can be in a home until they no longer have it.
If you are in need of water heater repair in Atlanta, GA, there are many different professionals that you could potentially call. Of course, you want to make sure that you call the right professional for the job so that you emerge from the experience as a satisfied customer with a functioning water heater and home.
Things to Look for in a Water Heater Repair Company
When you hire a professional to come into your home, there are several different qualities that you are going to look for. This is true of water heater repair companies as well. You want to make sure that you are bringing in a professional that you will be able to trust, and one who is competent at the job you have hired them to do.
There are certain important things that you can look for before you decide on any given repair company.
Appearance
Many people think that appearance is not that important when it comes to hiring a service professional. However, this is not the case at all. Appearance can actually say quite a bit about how seriously they take to the job since it shows you right away how they are presenting themselves. You want to hire workers who appear to be clean with clean clothes. They should not use profanity around you, and they should also be respectful of your home and belongings. For example, you don't want to hire someone who is going to wear muddy boots inside your home and track dirt all over the place.
You might think that it is a given that a company is going to present itself well. After all, they are going to do everything they can to make themselves look good in the eyes of their customers, right? The truth is, this is not always the case. This is why it helps to screen out the people who do not make the effort to appear presentable to the customer.
Reputation
Before you decide on a water heater repair company, it is important that you do research on different options. You should read online reviews of different repair companies and compare them. You should see what kinds of experiences other customers have had with this company. Of course, there could be people who are just complaining for the sake of complaining, but overall, reviews are a good way to gauge what the company will be able to do for you. It is particularly useful if you are able to get a review from a customer who had the company do a job similar to what you are requesting.
You should also trust whatever your instincts are telling you about the company. It is very important that the professionals with whom you are interacting are honest and will not attempt to make money unethically. For example, there are companies out there who will tell you that you need things done that you do not need to be done, just to make money. You want to make sure that you are able to trust the people who are going to be coming into your home.
Insurance
It's very important that the company be properly insured before they start a water heater repair in your home. Many homeowners will not ask a repair company about their insurance; even if they do ask, they typically will not ask for proof of insurance. You need to make sure that you request proof of insurance so that you can be sure that you are protected from any potential accidents that could happen during the repair.
Someone who is doing a water heater repair in your home should be insured for at least one million dollars in general liability insurance.
Licensure
You want to make sure that whoever is doing your water heater repair has a license. There are people who will work for someone who has a license during the day, but then do side jobs on their own when they are not actually licensed to themselves. You need to make sure that the person who is going to be working in your home understands requirements and code that are relevant and has the appropriate licensing.
Experience
It is important that the repair technician who is coming into your home has the appropriate experience. Experience does not always mean talent, but it is generally a good indicator that a person has run into several different types of situations with water heaters and is more likely to know how to handle a variety of different situations in this area.
For example, if your water heater operates on gas, you don't want a person without experience working on your gas lines. This can be very dangerous, as a leak in natural gas pipes can actually lead to an explosion. If you are having an electric water heater replaced, the installer needs to know that the water heater must be filled with water before they turn it on. If you have someone without experience working on your water heater, the heater element could end up overheating and damaging the entire system.
The Takeaway…
If you are in need of water heater repair in your home in Atlanta, GA, you should feel free to call the professionals at Peach Plumbing & Drain. There are many professionals at this company who will be able to meet your specifications and provide you with the water heater repair services that you deserve and that will make your home a much more comfortable place to be.