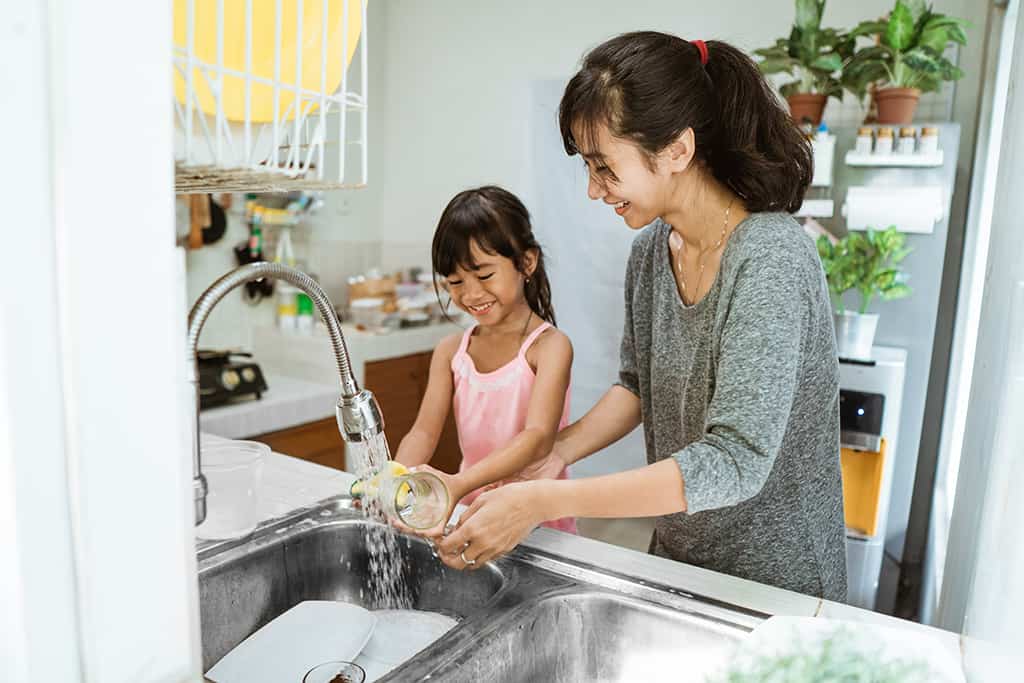 Homeowners Need Reliable Plumbing Service | Brookhaven, GA
Every Brookhaven, GA homeowner needs access to a reliable plumber. If they don't have someone they can call, problems inevitably worsen. That means that the cost of the repair goes up and the length of time it takes to complete the job lengthens. The best thing you can do after discovering a plumbing issue is to reach out to a plumber right away.
Working with a professional to eliminate the issues that you're having today is imperative. It allows you to address the problem with ease by finding an expert in the industry to help you. You'll feel certain that you made the right choice when you see the plumber in action, doing what they do well.
What a Plumbing Company Can Do for You Today
Now that you're aware of the things that merit a plumbing service call, it's time to identify all of the things a company can do for you. Being aware of what these things are ensures that you have the best plumbing professional available to assist you with your request. You aren't without the help that you require to maintain a clean, comfortable, and safe home for any longer than you already have that day.
A plumbing service provider is a valuable asset to have access to round-the-clock. They provide you with answers when you're not sure what's going on with your plumbing. They take the time to get to know you and the many things that you need from the plumber. That makes them better able to deliver satisfactory services time and time again to your home.
Here are some of the reasons why Brookhaven, GA residents need reliable plumbing service:
To address issues before they become more complicated to fix. When you experience plumbing problems but don't know their cause, you may underestimate their ability to make things much worse for your household. Instead of taking a chance and letting the issue grow in magnitude and cost, you make it a point to get a professional opinion. Reaching out to the company of your choice and asking for assistance is the best way to find out the cause of your plumbing problems so you can request a more permanent solution. The fix may cost more money, but it eliminates the many service calls you'd be placing in the future to a plumbing service provider..

To provide round-the-clock service on nights and weekends throughout the year. Can you imagine just how much easier it would be to get your plumbing issue resolved if you could find a provider that matched your schedule? Fortunately, that type of professional exists. You're able to reach out to them with your request day or night, weekday, or weekend. You deserve the best possible outcome when it comes to requesting assistance. As the customer, accessibility is imperative. If the services you require are inaccessible, you'll never get the help needed to repair your plumbing or complete your plumbing project.

To keep their homes from being damaged by water, sewage, and mold. You can take precautionary measures to protect your home from damage. Plumbing problems often lead to even bigger messes. That's why you shouldn't take them lightly. Getting a

plumbing service

pro to come to your home to tackle the problems that you're experiencing is imperative. If you don't, you'll find out the hard way what cleaning up water, sewage, or mold is like.

To make it easier to keep up with household routines and chores. When your home's plumbing works well, you don't have issues doing what you normally do. Keeping up with your routines is that much easier. Your family isn't inconvenienced by the plumbing problem. It gets resolved and everyone goes about their day unscathed. If you don't have working plumbing, it's hard to wash anything. That goes for bodies, pets, countertops, clothing, and dishes. You'll have heaps of laundry to do because you can't use the water until the plumber has things fixed for you. If you want to avoid situations like that, you can easily just hire a plumber and let them locate the source of the issue.

To complete plumbing projects in new homes and newly remodeled residences. If you're doing things to improve the look and function of your home, having a plumber on board can be a big help. The plumbing service that you choose to work with can also be the one that performs repairs for you at a later date. If you carefully select the right company for hire, you'll never be without a plumbing pro to call. They'll know the inner workings of your home's plumbing, too, because they already experienced working with you.
If you live in Brookhaven, GA, own a home and need a reliable plumbing service provider, you're in luck. You've come to the right place! Spending time getting to know area businesses ensures that you get the help that you need from a capable service provider. You know which company is best for addressing your needs.
Hiring a company that goes above and beyond for you is highly advantageous. It allows you to take care of your needs in a way that feels manageable to you. You don't feel overwhelmed by the expense of the transaction. Instead, you see it as being a way to preserve the functionality of your home.
Who to Call When You Need Help with Your Plumbing
Contact Peach Plumbing & Drain today with your request for plumbing service. We're here to make your experience as easy as possible to schedule. Even if you're having problems in the middle of the night, you can call us. We offer emergency plumbing services for all area residents.
Working with Peach Plumbing & Drain to resolve your issues can be highly beneficial. If you haven't become acquainted with us yet, welcome! We look forward to getting to know you and your home better. It allows us to take perfect care of you as you work to have your clogged toilet or broken water heater repaired.
Photo By Odua Images at Shutterstock