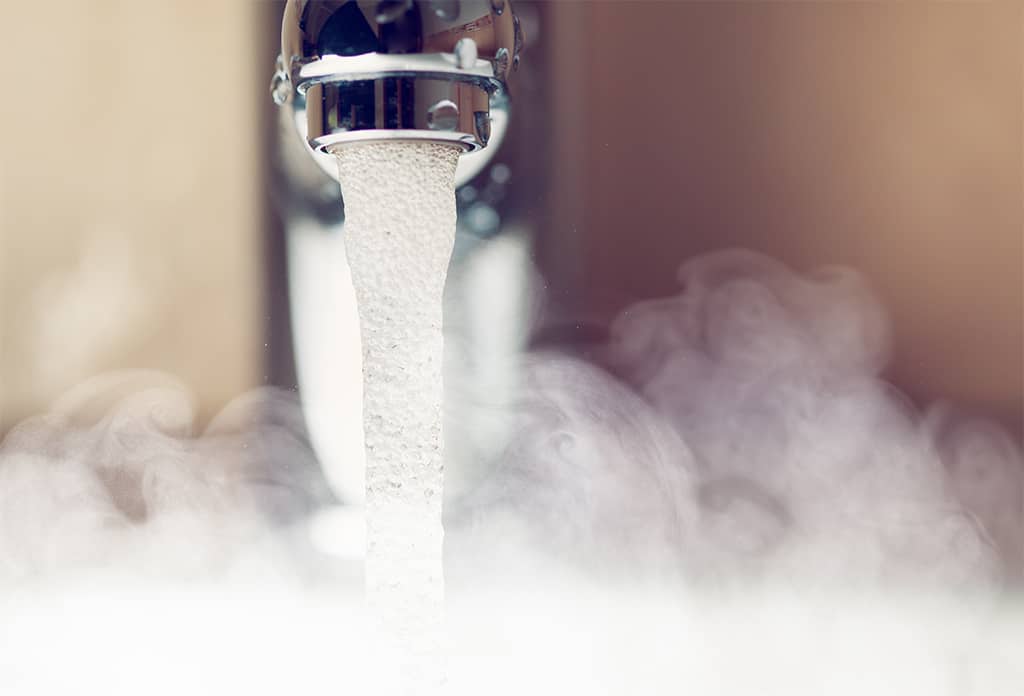 Hot Water Systems That Plumbing Service Providers Can Recommend For Homeowners | Sandy Springs, GA
If you love hot water baths and showers, it would be hard to manage without a water heating system, especially if you can afford it. But you should be ready to pay the costly water bills because the energy costs from water heating take up to 20 percent of your total household energy bills.
Getting the best water heaters in the plumbing market does not have to be a hassle with the help of a plumber that has extensive knowledge of hot water systems.
Not to worry, though; a plumbing service provider can walk you through numerous water heating units and recommend those with unmatched benefits and within your budget. Some of the hot water systems for big and small families include:
Tankless Water Heaters
The first option for water heating systems you might consider is the tankless water heater. As the name suggests, it is a hot water unit that works without a storage tank. Instead, it has coils that get hot to provide hot water whenever you need it for washing utensils, bathing, showering, and cleaning.
These water heaters are among the best units a plumbing service professional can recommend for large families. They are mostly preferred because they heat large amounts of water promptly, saving you time and energy you might have to waste as you wait for the water to become hot.
Tankless water heaters come in diverse sizes that you can select to meet your low or high hot water needs.
A plumbing service contractor in Sandy Springs, GA can help you determine the correct water heater for your home to prevent issues such as lukewarm water due to an undersized system or high energy bills if the system is oversized.
Pros of Tankless Water Heaters
Endless supply of hot water

Hot water is available instantaneously whenever in demand.

Tankless water heating equipment does not require a tank for water storage.

Versatile unit sizes

Highly efficient

The system helps save on energy costs because it heats water only when in demand.

Environmentally friendly

Requires no additional space for storage

Reduced plumbing issues, such as leaking that need costly plumbing service

Have a longer lifespan than conventional water heaters, which the Department of Energy approximates to be more than

20 years.
Cons of Tankless Hot Water Systems
Has higher upfront costs, including purchase and installation price.

Inconsistent water temperatures if more hot water faucets are in use at the same time.

You cannot access hot water during a power outage.
Conventional Storage Tank Water Heater
The most popular hot water system in homes is the storage type, the first to hit the water heating market.
A plumbing service technician can recommend the conventional tanked system because it can use more than one fuel type, including gas and electricity.
The storage water heater can hold up to 80 gallons of hot water. The professional can help you select a water heater from versatile units that differ in terms of prices, sizes, and efficiency.
Advantages of Storage Water Heating Units
Electric types are more inexpensive to install than a gas heater

Highly efficient in heating water

Easy to maintain using a maintenance panel installed at its side

Easy to install

It is easy to get a model that you want either online or offline

You can still access hot water during blackouts because you can power it with gas

Efficient in both summer and winter seasons

Highly versatile in terms of size and brands
Disadvantages of Storage Water Heaters
Has higher levels of energy loss, especially if they have no insulation

Difficult to operate

The tanks can be bulky

Requires additional storage space for the tank

Requires regular maintenance to prevent plumbing issues such as accumulation of sediments
Heat Pump Water Heaters
A qualified and skilled plumbing service provider in Sandy Springs, GA can also suggest you get the heat pump hot water systems.
Also known as hybrid water heaters, they can heat water as a stand-alone unit or with the help of space conditioning and water heating systems.
The hot water units have compressors, evaporators, fans, condensers, temperature relief valves, thermostats, and drains that heat water for showering and other household chores. They generate heat by pulling hot air into the storage tank.
Advantages of Heat Pump Water Heating Units
They are highly energy efficient because they do not entirely rely on gas or electricity to operate

Environmentally friendly

A safer option for families, especially those with kids or pets.
Drawbacks of Heat Pump Water Heaters
The heat pump can be hard to install because it requires the

plumbing service

technician to mount it in a location

between 40º–90ºF (4.4º–32.2ºC) throughout

.

Higher upfront costs for purchasing and installation

It might not work efficiently during winter.

Requires a lot of space to operate safely and optimally at its peak
Condensing Water Heater
Another type of hot water unit you can opt for is the condensing water heater that uses condensing technology to heat water.
It has primary and secondary heat exchangers that ensure you access hot water whenever you need it.
An experienced plumbing service provider can help you choose between tank and tankless condensing water heating units.
Pros of the Water Heating Units
They have a low carbon footprint

Increased efficiency because of the two heat exchangers

Condensing water heaters do not contribute to environmental degradation and have less pollution.

Operates quietly

Easy to install

The heaters have a long lifespan

You can get hot water whenever you need it.

Operate more perfectly on natural gas
Cons of the Condensing Water Heaters
They are costly to purchase

Are highly susceptible to corrosion
Consult a Professional If You Want a Hot Water System that Is Best for Your Family!
Finding the best water system can be a confusing process that requires in-depth information about the available options to help you make the right choice. Peach Plumbing & Drain serves the plumbing needs of residential and commercial customers throughout the Sandy Springs, GA metro area.
We are a well-equipped and staffed company that handles every plumbing issue, including water leaks, repairs, replacements, installations, broken hot water units, and repiping. At Peach Plumbing & Drain, our licensed, certified, and trained plumbing service experts are ready to swing into action to address your plumbing needs.
Photo By nikkytok at Shutterstock