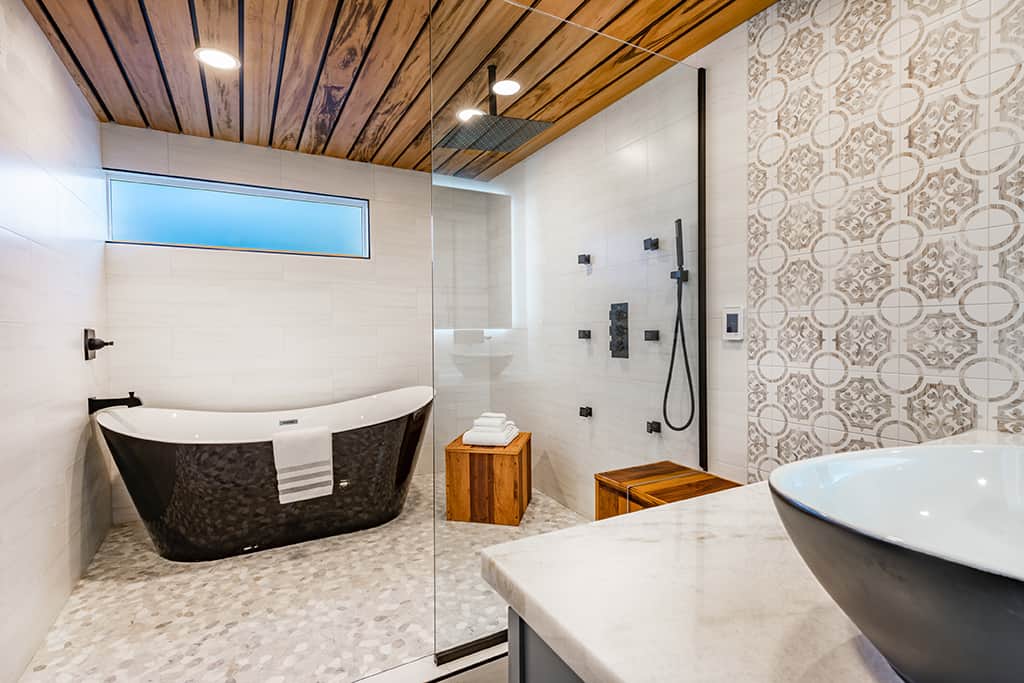 How A Plumber Can Help You With Bathroom Renovation | Atlanta, GA
Bathroom renovations can give your Atlanta, GA, home a facelift. Such renovations are simple and easy to complete and can increase your home's resale value. If your home's bathroom is outdated, it can pull down your home's value, preventing or discouraging your home's potential purchasers from submitting their bids. Beyond that, performing bathroom upgrades helps you save some money down the line. You'll be saving some dollars on water and energy utility bills.
Are you interested in making bathroom upgrades through renovation? Contact our plumbers at Peach Plumbing & Drain. They can help you with the installation of various plumbing fixtures. Below are some modern bathroom designs that can help increase the value of your home by improving your bathrooms. The plumbers will provide information on the contemporary trends discussed below, including their advantages and disadvantages.
SMART Bathroom Appliances
If your bathroom fixtures and equipment are aged, it might be the right time to replace them with some modern options available in the market. The SMART bathroom appliances are also increasingly becoming popular nowadays, and there are many popular alternatives to choose from. For example, SMART toilets feature innovative cleaning technologies, seats having bidets, and heating elements that can considerably improve your home. Other hi-tech washrooms even have inbuilt docking systems that hold smartphones and tablets.
SMART faucets are another excellent SMART bathroom appliance to install when performing a bathroom renovation. These faucets usually are touch-free triggers and don't feature fingerprint coatings. Temperature gauges and efficiency sensors are also included on some digital, modern faucets. These sensors alert a homeowner whenever something goes amiss. For example, if the faucet detects a problem with a leak or too high/low water pressure, they immediately send out a notification.
Digital faucets feature a display capable of showing the exact water temperatures. Such faucets also help a homeowner adjust the water temperatures to a value of their liking. There are many other various SMART bathroom appliances and fixtures available. It can be challenging to find one that works best and can be easily integrated with other appliances. For that reason, it is recommended that you seek the help of a plumber.
Installing a Pedestal Sink
Most homeowners are phasing out large sinks set on console tables or vanity tables. On the other hand, Pedestal sinks are preferred since they save a lot of space. They're perfect for compact bathrooms and washrooms.
Pedestal sinks complement every bathroom fixture or design. They are also reasonably priced and relatively simple to install in your bathroom. Pedestal sinks are available in a variety of designs and models. Are you on a tight budget? You will not have any problem locating one.
The only drawback to a pedestal sink is the lack of storage space beneath it. They also don't have a lot of options for countertops. Another issue to consider is that some of your plumbing could be visible when installing a pedestal sink. Some homeowners have expressed concerns about this. Do you want to fix a pedestal sink inside your bathroom in Atlanta, GA? Please get in touch with Peach Plumbing & Drain. Our plumbers will assist you in selecting the appropriate model and size of the pedestal sink.
Installation of Curbless Showers
Nowadays, curbless showers are trendy. They are exciting for various reasons. To begin with, they're open to anybody. Curbless showers are compatible with large bathrooms. They may transform your shower room into an attractive and smart place. Our plumbers at Peach Plumbing & Drain will inspect the bathroom to see where they'll fit everything and recommend removing some fixtures and appliances from the bathroom.
Since the curbless showers offer a seamless, open-concept bathroom, our experienced plumbers find it easy to integrate them with the other bathroom fixtures and appliances. They usually look like the lavish spa tubs found in upscale hotels.
Heating Your Flooring
Installation of a heated floor into your bathroom may completely transform the space. Radiant heating has a long and illustrious history. It has, nonetheless, become fashionable in most of our bathrooms. In the winter, particularly on cold days, hydronic and electric radiant floor heating could help warm up your feet. Compared to other heating systems or methods, such as forced-air heating, this kind of heating is more energy-efficient.
Do you want to learn more about hydronic radiant flooring? Call us at Peach Plumbing & Drain today. One of our plumbing professionals will be happy to answer any of the questions about this kind of flooring and install it in your bathroom if you so request. A heated ted floor inside your bathroom can significantly increase your Atlanta, GA home's resale value.
Keeping your thermostat down with heated floors may also be much easier. Your heating system is advantageous because it has more than 35 years of service life. Consult our plumbers at Peach Plumbing & Drain about the advantages and disadvantages of the various types on the market. It will assist you in selecting the finest option for your residential property. When you decide to install heated flooring, let our professional plumber help you with the installation.
Installing Heated Towel Bars
The next bathroom remodeling improvement to consider is the installation of heated towel bars. This ensures that you will wrap yourself with a warm fabric after you finish taking your shower, and even after clothing, you can hang the towels on a heated bar. Installing these electrically heated bars in your bathroom ensures a comfortable and relaxing bathroom where you feel relieved and stress-free after a bath. You don't have to bathe in hot water and wrap yourself in cold towels in winter. However, because it involves drilling holes and electrical wiring on your bathroom walls, you are better off hiring a plumbing expert to help in their installation.
Reputable Plumbing Professionals in Atlanta
Bathroom remodeling helps improve the resale value of your home to a great extent. When potential buyers see the above modern upgrades, they are likely to bid on your house, earning you some profit. However, never try remodeling the bathroom or any plumbing work yourself. Enlist the help of a professional plumber in the renovation and remodeling of your bathroom. Are you planning a bathroom renovation? Contact us at Peach Plumbing & Drain today.
Photo By Sheila Say at Shutterstock