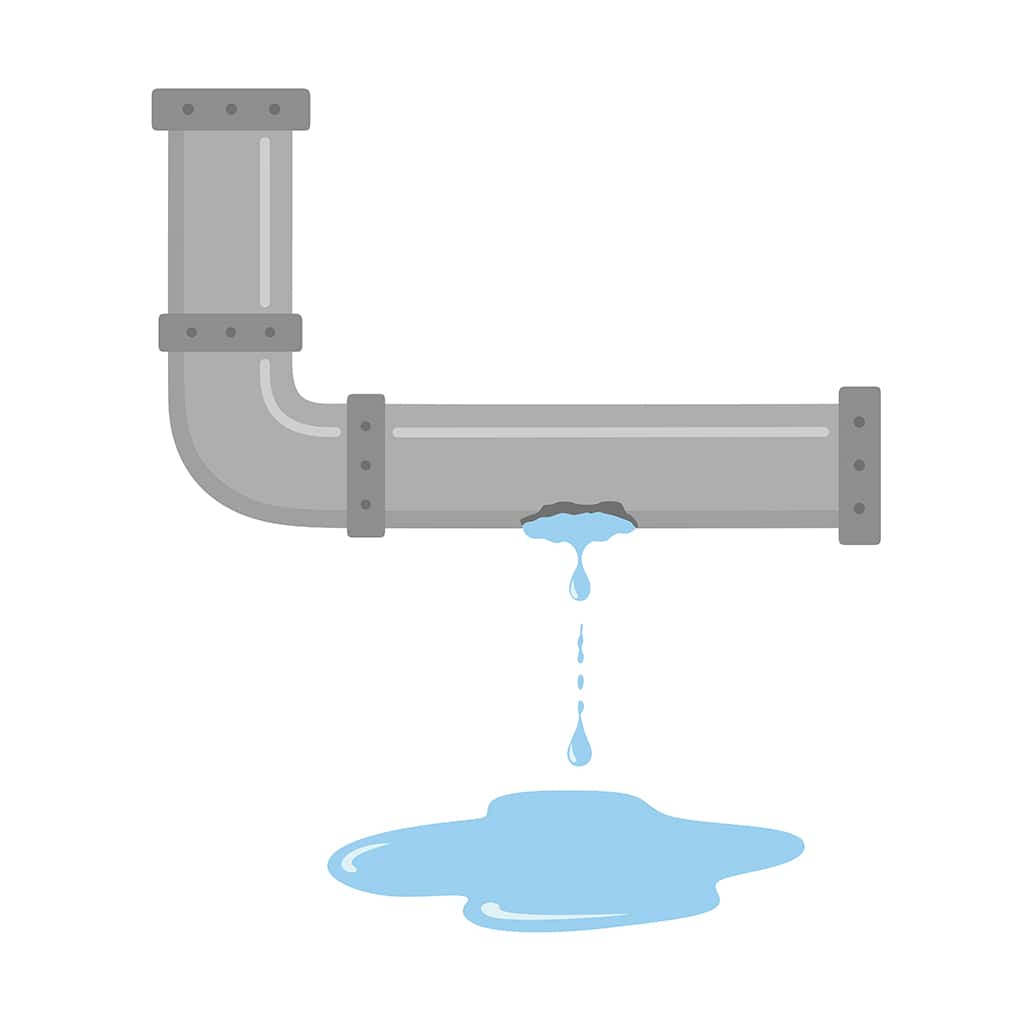 How Can A Plumber Help With Subtle Leaks? | Atlanta, GA
A plumbing leak is the last thing homeowners want to encounter. It doesn't only cost a lot in repairs, but you may need more money to restore your home to its previous condition. This is why it's important to call a plumber in Atlanta, GA if you suspect there might be a plumbing leak somewhere in your plumbing. Don't wait until it's too late — get in touch with Peach Plumbing & Drain immediately. Read this article if you want to know more about the causes of plumbing leaks and what you can do to avoid them.
How Plumbing Leaks Occur
Thankfully, most plumbing leaks don't happen overnight. They usually occur when homeowners fail to properly care for their plumbing. Below are the common causes of plumbing leaks.
High Water Pressure – Some homeowners actually like it when the water pressure is high because it saves them time. What they're not aware of is that high water pressure can eventually strain the pipes, causing them to break and leak. If your water pressure is high, we suggest buying a water pressure regulator to help regulate the water pressure in your home. You can find this at your local hardware but call a plumber in Atlanta, GA if you need help installing it.
Tree Roots – If there are trees near your plumbing pipes, we suggest calling a professional to help you do something about them. Tree roots are attracted to moisture and all it takes is one tiny leak for them to completely penetrate your plumbing pipes. And the result can be devastating when not addressed right away. This can cost you a fortune in repairs if you don't do something about it. Call a professional immediately for assistance.
Frozen Pipes – Most homeowners are aware that frozen pipes can burst and leak. This usually happens when they fail to protect their plumbing when the temperature reaches below zero. Cover your plumbing pipes and outdoor plumbing with some insulating material so the water inside them doesn't freeze. Otherwise, the plumbing pipes will end up being frozen. You can also just open your faucet for hot water to pass through the pipes. If you need more assistance, please contact a plumber near you.
Clogs – Clogs can be nasty and stressful. They don't just make your kitchen and bathroom smell, but they can also lead to other problems such as pest infestation, plumbing leaks and water damage. As much as possible, contact a plumber for regular drain cleaning service to ensure your drains are in excellent shape. You may also get a regular plumbing inspection to determine if there might be plumbing problems that need to be resolved immediately.
Incorrect Installation – Homeowners must always work with a licensed plumber when installing new appliances or when calling for repairs. Don't just rely on a DIY enthusiast neighbor who offers his services for less but doesn't give you a 100% guarantee. Bad plumbing work can also result in a plumbing leak that will cost you more money down the road.
Signs to Watch Out For
If you notice the signs below, contact a professional right away for assistance.
Water Stains – Check the walls or the ceilings for any signs of water stains as that indicates a hidden leak in your plumbing. Noisy pipes may also indicate a leak. Get in touch with us immediately so our team can thoroughly inspect your plumbing, identify the problem and recommend the best solutions.
Low Water Pressure/High Water Bills – Both indicate a leak in your plumbing. Contact a plumber for a leak detection service to accurately locate the leak. If you get higher bills, you may also want to do a water meter test to check for leaks in your plumbing.
Puddles of Water – Do you see puddles of water near your water heater? That indicates there might be a leak in the water heater tank. This usually occurs when you don't flush the mineral building up at the bottom of the tank. When this happens, you may need to completely replace your water heater tank. Consider getting a tankless water heater so that you don't have to worry about plumbing leaks from the water heater again. You get to also save money with the tankless water heater because they're more energy-efficient.
How to Avoid Plumbing Leaks
Hidden leaks that aren't detected can lead to a catastrophic plumbing emergency that will cost you a lot of money in repairs, replacements and restorations. You can avoid plumbing leaks with the tips below:
Take care of your plumbing. Never ignore plumbing issues or you might regret them later. If you suspect a problem, please call a

plumber

immediately for an inspection. A plumber will know if there's something wrong with your plumbing and will do his best to resolve the issue.

Get a regular plumbing inspection. You need professional plumbing maintenance to ensure your plumbing is still in excellent shape. However, make sure to only hire a licensed professional to avoid more issues down the road.

Install leak detection devices. These devices are lifesavers. They can alert you when there's a possible leak in your plumbing and can automatically turn off your water to prevent further damage. For installation, make sure to only work with a professional.

Protect your pipes. As mentioned, you need to protect exposed pipes and outdoor plumbing, especially during winter. If you have an old water heater, make sure to get an insulating blanket to also save energy.

Go with stainless steel washing machine hoses. If you're still using rubber hoses, we suggest you replace that with a more durable one. Stainless steel hoses last longer and are less susceptible to damage. Contact a professional for installation.
Contact Peach Plumbing & Drain
Do you need the services of a plumber in Atlanta, GA? You may contact us at your earliest convenience and we'll dispatch a professional ASAP. We can help with any plumbing repairs, installations and maintenance. Contact Peach Plumbing & Drain today for an appointment.
Photo By Nadzin at Shutterstock