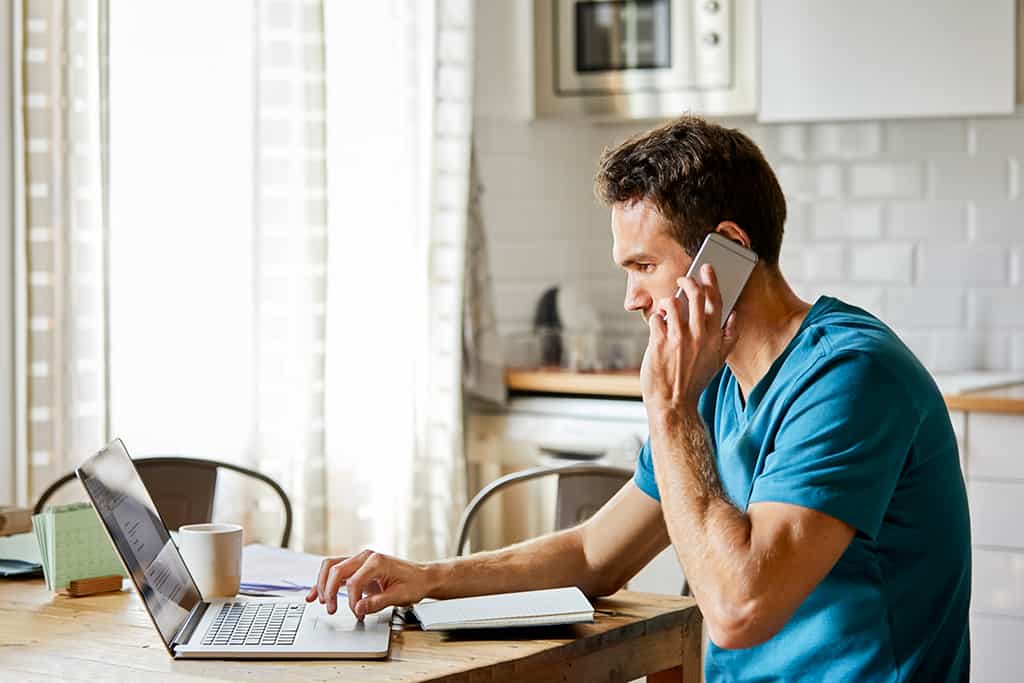 How Do I Know Which Plumber To Hire? | Buckhead, GA
Photo By Morsa Images at istock
Need a plumber? Whether you have a floor drain that is overflowing or a water heater that is only producing cold water, every water issue may feel like an emergency. Still, most people don't want to just pick a plumbing service blindly because they aren't sure what they are getting into. Of course, every plumbing service advertises that they are the best and employ the best technicians in the field. So how do you know which one to trust with your home?
When you hire a plumber you have to walk a fine line between quality and price. No one wants to pay more than they should for service. At the same time, you don't want to receive poor service or even worse, still have a problem by the time the plumbing service leaves. With this in mind, it is not a bad idea to do a little research before you hire a plumbing service to come out to your home. A few preventative measures are all it takes to ensure that you hire the right plumber for your job. Here are a few things that you should consider before setting an appointment for someone to come fix your plumbing issues.
Rely on Word of Mouth
Social networks have made it easier to get recommendations from your friends and family members. If you have a specific plumbing service in mind, ask others if they have used them before or reach out and ask for their recommendation. If you are new to Buckhead, GA, this can be a great way to get some local insight. You can also check out various plumbing services' social media pages and read through the reviews. Keep in mind that some people are never happy, but you should see a trend one way or another which should help you feel better about the plumbing service you finally decide to go with.
A lot of time local home improvement stores are a great place to find recommendations if you don't really know anyone in the community yet as well as local real estate agents. Agents often hire plumbers to prepare homes for sale, so they usually have a list of plumbing services that you can trust to offer a competitive price on the repair. If it is not an emergency repair, it is not a bad idea to collect estimates from at least three plumbing services to make sure you are getting a fair price. If it is an emergency, you may need to rely on word of mouth a bit more heavily.
Check That They Are Licensed
Regardless of whether you are having a fixture fixed that is leaking or are looking at replacing your entire plumbing system you need to make sure that you are working with a licensed plumber. Plumbing mistakes can be costly, and the reason you are hiring a professional is to avoid them. With this in mind, you should always make sure the company you are thinking about hiring has the proper credentials. Simply find the state licensing board and then look for the plumbing service you have in mind.
If they are listed on the website you are good to go, if they are not then you may want to be wary about hiring them. In addition to your actual educational background, a licensed professional has been fingerprinted and passed a competency test so you can feel better about allowing them into your home.
Check How Long They Have Been in Business
While you are researching potential plumbing services take a minute to see how long the plumbing services on your shortlist have been in business. While the length of time is not always a predictor of success, a business that has existed in the same neighborhood for decades clearly knows how to treat people right whereas a new business is still trying to prove itself. You may also want to check if they are locally-owned if you prefer to give back to the local economy. There are a lot of things to say about the enhanced safety of corporate-owned plumbing practices as well, so there are things to consider on both sides.
Ask About Warranties or Guarantees
Before making your final decision, find out if the plumbing service you have in mind offers any warranties or guarantees on their work. Some plumbing companies will offer a 30-day guarantee on all work they do while other plumbing services can offer a warranty on any parts that they install. The offers will likely vary based on the job and what is being installed, but it never hurts to ask. A plumbing service that is willing to stand behind its work is a plumbing service that is willing to deliver high-quality every time.
Collect a Few Written Estimates
At this point, you should have your potential list narrowed down to three or four companies. Contact each plumbing company and ask for a written estimate. For smaller jobs, you may just want to go with your gut, but if you are looking at a major project like a water line repair or replacing your plumbing system then the price is a big deal. Any professional plumber should be willing to offer you a comprehensive estimate so that you can make an informed final decision. If they won't, this should be a sign that they may not be worth your time.
Choose a Buckhead, GA Plumber
At this point, the only thing left to do is actually choose a plumbing service in Buckhead, GA. If you are in need of a plumber, Peach Plumbing & Drain should be at the top of your list. We are a locally-owned family plumbing business that has been happily serving the greater Atlanta region for the last few years. Give us a call and discover a plumber that will check all of your boxes.