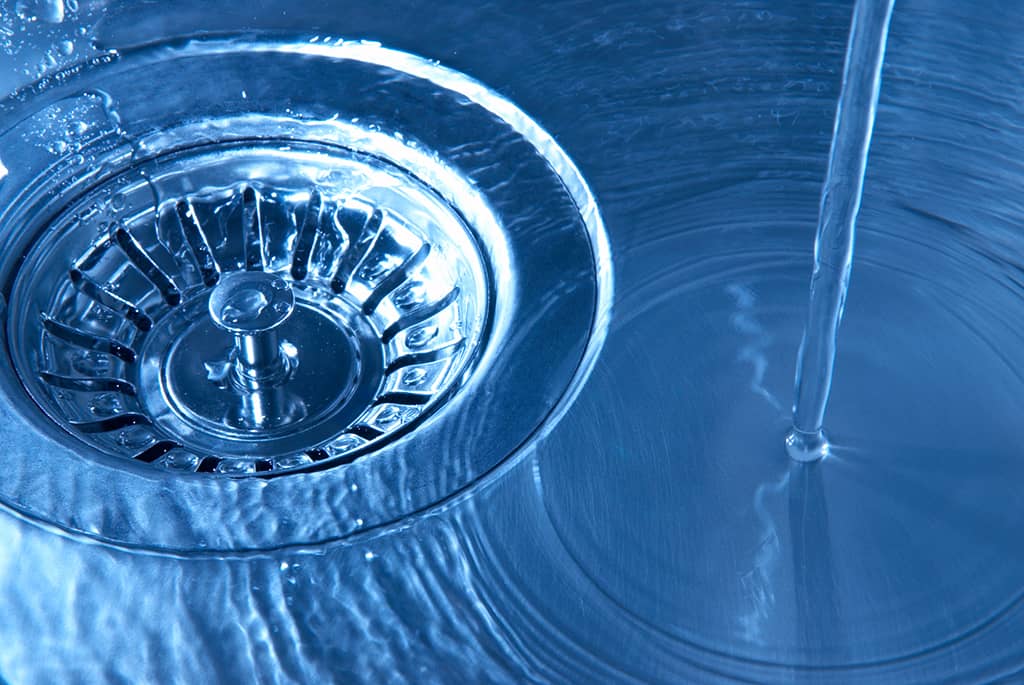 How Plumbing Service Can Help Restore Your Drainage System | Buckhead, GA
As the climate improves, so does the amount of rain throughout the year. This is great for homeowners because they get more water in their plumbing system. The problem lies when trying to remove this extra water with inadequate drainage systems or poorly working ones. This can cause damage, and you'll have difficulty repairing it. Peach Plumbing & Drain offers different types of professional plumbing service and repairs.
Issues with Poor Drainage Systems
Most drainage systems need help with time. When there are leaks, excess water accumulates beneath your property until it becomes dangerous. Sometimes water can flow out on its own. If it can't, or if it backs up and overflows, then this can cause damage to your home that you'll be hard-pressed to repair.
There are ways you can tell if you have an issue with your drainage system. One visible sign is pooling around your property. You may also notice soft areas on your lawn from water accumulating beneath them. Walls may expose rust stains in small cracks in concrete or slate slabs. Water stains on your foundation or the exterior of your home. Blisters and mold on the exterior walls also indicate water has seeped in regularly.
Pipes may get clogged with debris. Large amounts of debris blocking off your drainage system can make it hard for water to pass through.
When you see any of these issues, there's a good chance that your drainage system is causing some problems. To avoid any flooding or overflow from your drainage system, it's important to consult a plumbing service regularly. Ask plumbing professionals to inspect your property for issues and determine whether you need drain cleaning. In case of faults, they'll fix the problem with a specifically designed process for the issue.
Restoring Your Home's Drainage System
There are a variety of ways to boost your property's drainage. Peach Plumbing & Drain offers different solutions that can improve your property's drainage.
Drain Cleaning
You may need drain cleaning if you've noticed an unpleasant smell from your pipes. Something may have gotten stuck, blocking the water flow. Blockages commonly form because of hair or other debris that gets stuck inside. This can cause stinky odor to leak out and even make your water turn brown.
The drain cleaning process is designed to remove the build-up that causes blockages, like hair and other debris. It's a combination of both specialized tools and a process that involves the use of special chemicals. First, is the inspection and diagnosis process to determine which kind of drain cleaning works best in your situation. Then, implement an effective solution for your drainage system.
Specialized equipment is used to clear the pipes of debris. This will ensure your water flows smoothly, and you don't have to worry about flooding. Specialty tools are used to flush out debris from pipes, so they don't build up again.
Overflow Pipes
Overflow pipes help drain water into the yard when it's raining. They're important in a drainage system because they provide an alternative route for water that would otherwise get stuck in your pipes or cause damage to your home. Overflow pipes are important for drainage systems designed for larger properties. You may need an overflow pipe installed to ensure water doesn't flood your property. It also ensures water flows out of your drainage system at all times.
Peach Plumbing & Drain can help you with overflow pipes. The plumbers can determine whether you need an overflow pipe in your property.
Drainage Pipes
Drainage pipes are more complex than overflow pipes. They're designed to work in tandem with each other to provide effective drainage for your home. When you have a clog in your main drainage pipe, it's usually because there's an obstruction. It could be leaves or debris that are blocking water flow. You'll need a plumbing service specialist to fix the problem and restore your drainage system. This helps prevent flooding and can protect your assets from damage.
Peach Plumbing & Drain is here to help you with drainage pipe issues. Flooding can be a threat to your property and should be addressed quickly.
Leak Detection and Repair
Peach Plumbing & Drain offers a leak detection plumbing service to determine where water is leaking from. This can be useful in case of plumbing failures. If water leaks from your pipes, it could cause damage to your home, that's why you need a professional plumbing service.
All pipes in your home are checked for leaks to determine whether they need any repairs or replacements. This improves water flow into your drainage system so it works efficiently.
Backup Pipes
Backup pipes are used to help keep water from overflowing. They direct drainage towards a channel on your property. Overflowing may damage your pipes and other areas, but backup pumps work automatically to prevent such disasters. You can rely on Peach Plumbing & Drain for effective backup pipe plumbing service and repairs.
Sewage Pumps
Sewage pumps move sewage from a septic tank to a proper treatment facility for processing. If your property is connected to a septic tank, you'll need this kind of pump installed so it can do its job effectively. Sewage pumps usually degrade over time, requiring regular maintenance to ensure they work properly.
The Drainage Experts
Plumbing service will protect your home from flooding and damage caused by excess water. At Peach Plumbing & Drain, we understand the importance of a proper drainage system, that's why we offer quality plumbing service. Our professionals are ready to keep your plumbing system safe and working optimally.
We've provided a wide range of plumbing services that can help restore your drainage system. Our professionals are committed to restoring your plumbing and drainage system at once.
Peach Plumbing & Drain is known for providing quality drainage service to homes around Atlanta. If you're going through a similar situation, please don't hesitate to call us, so we can help.
See our most recent blog on this topic here.
Photo By janrysavy at istock