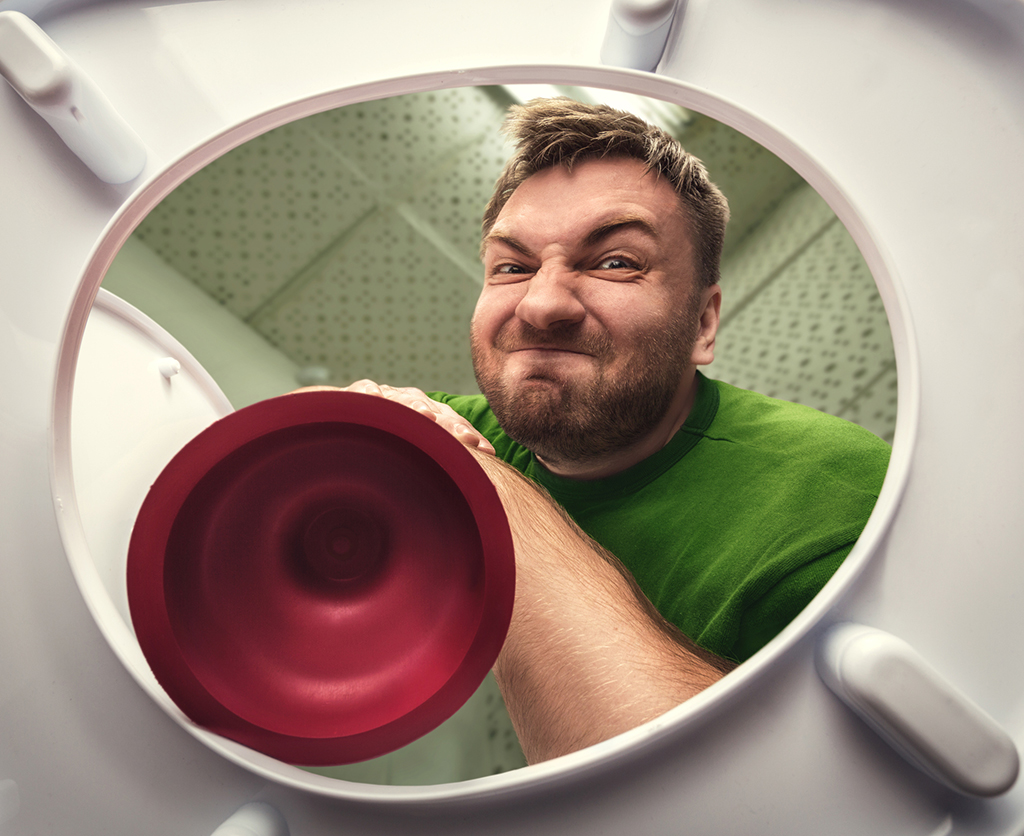 How To Cope With Drain Problems And Water Heater Repair | Atlanta, GA
Photo By Nomadsoul1 at istock
Atlanta is the capital and biggest city in Georgia, with a population of more than half a million, so there is plenty of drains to be cleaned and oodles of necessary water heater repair services throughout the region.
Why then do you need to clean a drain in the first place? Well, there are lots of reasons. A clogged drain can cause a big mess and lead to unsanitary conditions putting your family's health at risk. No family or business owner wants to endanger anybody's health.
Who operates the best drain cleaning service and repair in Atlanta, GA? Look no further than Peach plumbing and drain of Atlanta.
We have been Atlanta's most trusted plumbing company for many years and can sort out any type of plumbing problem in one visit. We are just one phone call away. We are ready 24 hours a day and 365 days a year.
Warning Signs That You Need a Drain Cleaning Service
Your Sinks Start to Drain Slowly – People will put anything down a sink or toilet. Over many years we at Peach Plumbing have seen almost everything put down a toilet. In most cases, clogging is caused by a combination of hair, grease, soap, and even food.
Go on admit it, you have poured hot grease down a sink, haven't you? Although it looks like the grease is flowing nicely down the drain, once it solidifies when it cools down, it sticks to the walls of the drain.
Particles of food, dirt, and pieces of hair will now stick to the grease and cause clogging. In areas of hard water, minerals that are dissolved in the water can form into insoluble lumps that will easily block your drains. It is like scale-forming at the bottom of a kettle. If your sink starts to drain slowly, you need a drain cleaning service.
Your Toilet Keeps Clogging – The only items that should be flushed down a toilet are water, some cleaning products, toilet tissue, and human waste. Toilet tissue is intended to quickly dissolve in water, so you should not flush Kleenex or paper towels down a toilet.
Surprisingly, wet wipes are also a no-no. Many people pour chemicals down the toilet to remove the clog, but this cannot remove a plastic toy that the child has thoughtfully pushed down there.
If a toilet clogs up too much it can overflow causing serious health issues. If you start to notice your toilet draining slowly, call Peach plumbing immediately, you certainly need to unclog your toilet, you may even need a drain cleaning service.
Sewer Drain Cleaning Service and Water Heater Repair
Why do I need a drain cleaning service for a clogged toilet? Well, all the water from your house must drain through your local sewage system. If the sewage drain has clogged up, you may notice a sewage smell and discolored water backing up through your sink and toilet.
If you have a basement floor drain, you may notice this as well. Again, putting off a sewage drain cleaning service, risks serious health implications for you and your family.
Peach Plumbing uses video cameras to locate and assess the condition of your sewer pipes. A simple high-pressure blast of hydro jetting may be all that is needed. It could be that the sewer pipe needs patching up or relining. Whatever the solution Peach's team of highly trained plumbers will be on hand to help you. You can count on us for a drain cleaning service that does a complete job
How We Approach Each Drain Cleaning Service
Each drain cleaning service is different. Whatever work needs doing, you can rest assured that Peach plumbing's expert team will know exactly what to do. They will not leave until you are happy and will explain all the steps, they are about to take to resolve your problem.
Other Services We Offer
We don't just provide a drain cleaning service, we offer a wide range of other plumbing services like water heater repair, which include: gas leak detection repair, garbage disposal install and repair, toilet repair and replacement, tankless water heater repair and installation, and an emergency plumbing service.
Emergency Plumbing Service
It is probably your first instinct to try and fix any emergency plumbing problem yourself. This is okay for some simple jobs, but it is important to know when to call in the experts. Our team of plumbers has had years of training on how to perform any repairs properly and safely. Be extra cautious if you're attempting to complete a water heater repair on your own. This complex appliance is easily damaged. It can cost you more than a visit from a professional.
If you are worried about any aspect of your plumbing system, it is best to call Peach plumbing straight away. Delaying any routine maintenance or emergency work can cause further damage to your home and increase the price of subsequent repairs.
Testimonials from Our Customers
"First class service from Peach Plumbing. They arrived on time and did an excellent job cleaning my blocked drain. Explained exactly what was done and why. They discovered that our water heater was desperate for a water heater repair
Jim Young, Atlanta, GA, October 2020
"Thank you very much Peach Plumbing. I was really pleased with the quality of work and the excellent water heater repair, and it was all tidied up afterward too. I would definitely recommend Peach Plumbing for all plumbing jobs."
Molly Harris, Atlanta, GA, August 2020
"They were immensely helpful and understanding when I called them, and they were quick to come out too. The repairs to the leaks in the bathroom were to a high standard. and everything was left clean and neat when the water heater repair was finished. I am really pleased and cannot recommend Peach Plumbing enough!"
Liz King, Atlanta, GA, August 2020
Why Choose Peach Plumbing for A Drain Cleaning Service and Repair for your Water Heater?
Peach plumbing and drain of Atlanta are experts at cleaning drains. Our plumbers are all highly skilled and experienced in all techniques of drain cleaning and repair for homes and businesses. No problem is too big or small. We will always put your needs first. We operate 24/7 and will respond quickly to fix your problem.
Drain cleaning can be a messy and smelly business and water heater repair can be dangerous if precautions aren't taken, we at Peach Plumbing + Drain promise to do the job quickly and cause as little disruption as we can. Contact us now for free help and advice. If you need us, give us a call!