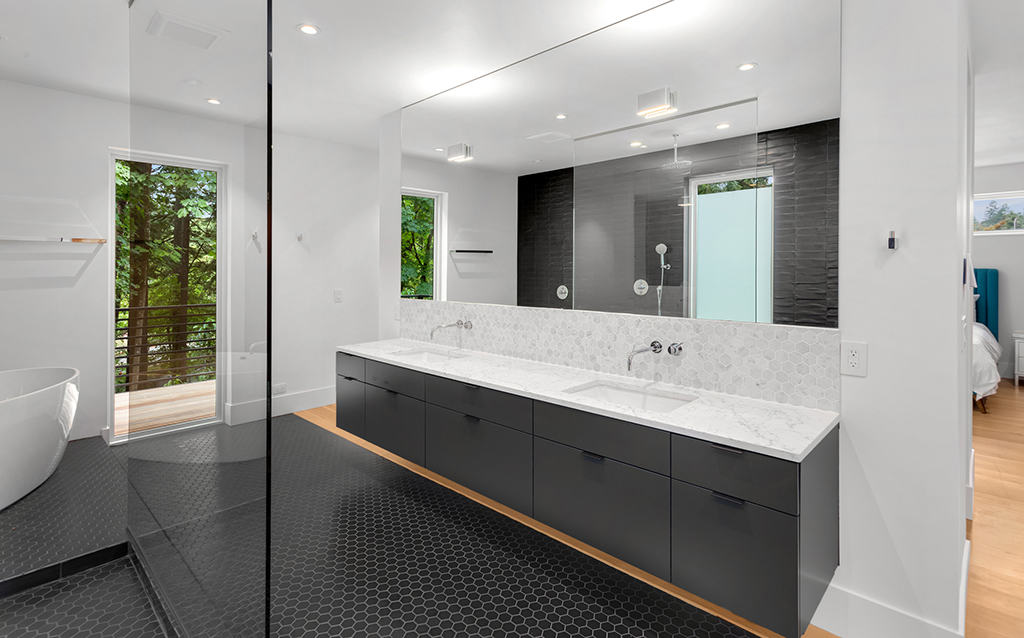 How To Make Your Home Aesthetical With Modern Plumbing Fixtures From A Professional Plumbing Service | Sandy Springs, GA
Photo By hikesterson at istock
Living room and bedroom beauty are among the aspects that homeowners building new homes or planning to renovate consider. The same goal also applies to bathrooms and kitchens for some.
There are numerous types of modern fixtures that you can use to make your home aesthetically pleasing. Kitchen and bathroom fittings come in diverse sizes, qualities, texture, patterns, durability, and styles giving you the task of choosing the ones that fit your preferences. You can explore the various options available in plumbing appliance stores located in Sandy Springs, GA, with help from a plumbing service provider.
The plumber should guide you on the best aesthetical fixtures with perfect functionality currently available in the market. Manufacturers of different brands, including Delta, Moen, America Standards, and Toto, have taken advantage of the industry's new technologies. Their skills and practical designs come up with quality and fashionable plumbing fixtures that add value to your kitchen and bathroom.
Your kitchen and bathroom decor can give your house an aesthetic look that visiting friends or family can have high regard for new and unique designs. The best plumbing service professionals can use their expertise to properly install modern plumbing fixtures in your home for a unique and beautiful outcome.
Depending on the plumbing fixtures you want for your home, there is a broad spectrum of state-of-the-art styles, designs, and finishes you can choose from, including:
Wall Mount Faucets
The classical and modern wall-mount fixtures come in different designs, colors, and sizes. The fixtures are trending for home decors because they are appealing and the most resilient materials in the plumbing industry. They can fit perfectly in your bathrooms and kitchens due to their eye-catching features and vintage feels that blend in with different home decor styles.
When adequately installed by plumbing experts, the wall-mounting sink faucets create substantial counter space that makes it easy to wash utensils in the kitchen and more storage space for bathroom essentials.
Different brands in the market make the latest wall-mounting plumbing fixtures, including Delta, making the Touch2O® Technology fixtures that plumbing service technicians can quickly fix. Examples of the fixtures include single handle pull-down faucets. The fixtures have multiple aesthetic features as they come in different colors, sizes, designs and are also smooth and sleek.
The touch2 technology faucets, which shine and outperform other faucets, can automatically switch off if the water flow is activated accidentally. Apart from increasing the beauty of your home, these plumbing appliances can improve the quality of hygiene and reduce water billy. For proper and accurate installation, you can hire a plumbing service provider in Sandy Springs, GA, for comprehensive services.
Modern Showers Mounted by Skilled plumbing Service Providers
.
Showerheads make part of the plumbing fixtures that can upgrade the look of your home. There are unique and different shower head designs that can perfectly fit your bathroom ceiling set up by a hired plumber in Sandy Springs, GA. You might opt for high-pressure, hand-held, or dual shower heads while seeking to improve your bathroom's appearance. Brands such as Kohler, Moen, and High Sierra have gone out of their way to make modern showerheads that have given most homes a luxurious look and appeal.
Your interior designer or plumbing service provider can recommend different showerheads to add beauty to your home to create the feeling of infinity. The type of contemporary showerhead you select while shopping will depend on your taste and budget. For instance, the LED Shower Heads 3 Waterfall Modes in the plumbing market will give your home the aesthetic appearance you want and make it look classy and modern.
The shower system can improve the glamour of your bathroom and make your showers more enjoyable. It comes in different sizes and colors, and you might be required to choose from the 64 types of colors. They also change their color and temperatures automatically if properly mounted by plumbing experts or with the use of a remote.
The LED shower heads are also made of high-quality copper casting with chrome finishes, making it rust-resistant and creates a reflective, cool metallic look that is bright, adding value to your bathroom, and giving it a modern look. In a nutshell, if you want the latest showerheads that will give you the best shower experience installed in your bathroom, then ensure you hire a certified and highly experienced expert from a well-known plumbing service company to get the job done perfectly the first time.
Deck-Mount Faucets
A deck-mount faucet installed in your kitchen or bathroom implies that the plumbing service provider mounts the taps directly to the countertop and not the sink or the wall. You can choose to have your plumber or contractor set up the single, double, or three-hole deck-mount faucets.
They can be fixed in bathtubs, bathrooms, and kitchen sinks in different ways. You can request to have one handle faucet or two using one for hot water and the other for cold water.
Although the deck-mount faucets have existed for a long time, manufacturers are making more advanced and beautiful versions of the fixtures using state-of-the-art equipment and technologies.
You can select many deck-mounting fixtures for your home that will give it the aesthetic and appealing appearance you desire. Besides their beauty, plumbing fixtures installed in the decks are easy to maneuver and easy to use. An excellent example of a modern deck-mount faucet that can make your home aesthetic is the Modern LED Waterfall Single Handle One-Hole Faucet.
The faucets add the curb appeal of your bathroom as they have water-powered LED lights that change their colors with changes in water temperatures. The faucet also has a trough style which creates an appealing and beautiful water-fall experience as water flows. They provide your home with visual fun and make your curious kids or young relatives and friends enjoy using them.
Therefore, if you are building your home, you might consider making it modern by getting a plumbing professional to install the latest fixtures, such as the Modern LED Waterfall, which will increase your home's value.
Call Us Today
Making your home aesthetic can also be done with the plumbing fixtures you use in your kitchen and bathroom. Buying the most modern faucets is one thing and getting it installed is another. Therefore, for perfect and accurate installation of contemporary plumbing fixtures in your home, contact Peach Plumbing & Drain because we are the best plumbing service contractors around for the job.