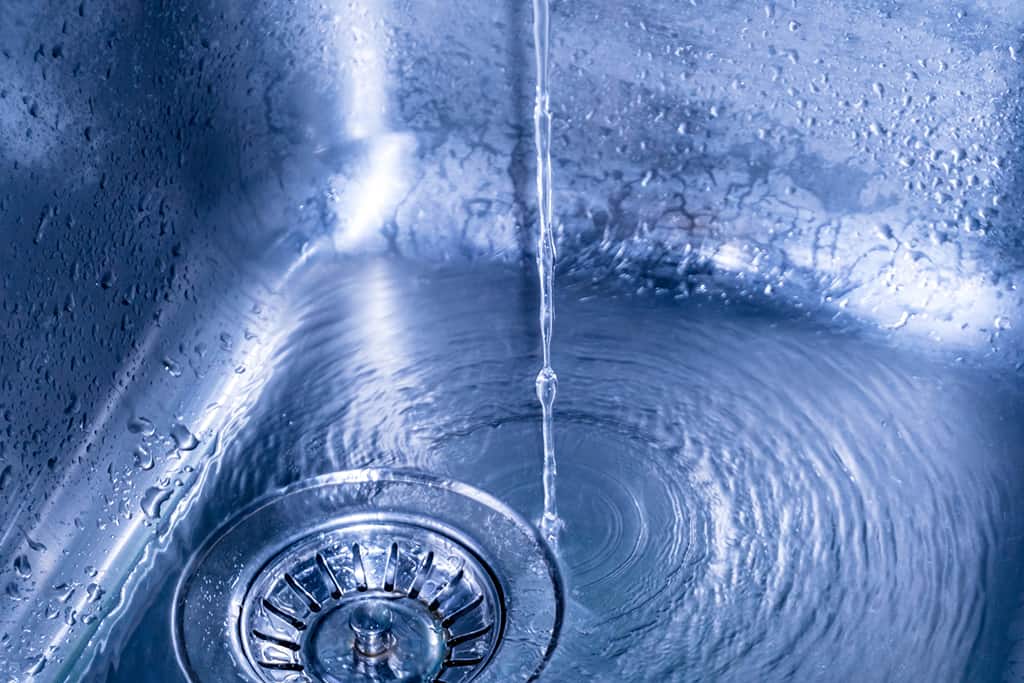 How To Prepare For Your Home's Drain Cleaning Service Appointment | Atlanta, GA
When your home's drains are showing signs of distress, whether they are draining too slowly, making strange sounds, or backing up, you will probably find a professional drain cleaning service to help you solve the problem before it gets worse and damages your entire drain line, and even your home. So, you have done the legwork, have spent hours doing research, and have finally decided that Peach Plumbing & Drain offers the best drain cleaning service for your home. However, just putting in the time to find the best drain cleaning service in town is not enough, and you are probably wondering what you should do to get ready for the day of your home's drain cleaning service appointment. In this article we will cover everything you need to know in order to get your home ready for the big day. Let's take a look.
Clear Enough Space for the Tech's Vehicle
Because your drain cleaning service tech will arrive at your home in a truck or a van that carries all the tools and equipment that will be required to perform the drain cleaning service you require, it is important you clear enough space for them to park. Make sure your driveways are clear, as well as the front of your home. This will allow them to load and unload the equipment they require without too much effort, or having to walk a long distance down the block to where they are parked.
Clear a Direct Path to the Area Where the Work Will Take Place
Most times a professional drain cleaning service technician will use a machine called a hydro jet to scrub your drains. This machine uses a highly pressurized jet of water to ensure all the gunk is removed from the sides of your pipes. Because of this, it is very important you clear a path from the tech's access point, such as your front doorway, to the area in which they will be working. This will help you avoid any damage to your belongings as a result of the movement and transporting of equipment and tools. So, move any furniture, toys, or anything that could get in the way or hinder the movement of all necessary equipment.
Protect Your Flooring
Keep in mind that the movement of technicians and equipment in your home could lead to your floors becoming scratched, dirty, or wet, so you can lay down plastic sheets to protect your floors from any potential damage. You can also talk to the drain cleaning company prior to the date of the appointment to find out if they have any special requirements for the protection of your floors. In some cases, they will do this part of the preparation, but you shouldn't consider it a given, so ask well in advance.
Remove Any Fragile Items from Around Your Sinks and Drains
It isn't uncommon for fragile items to accumulate around your bathroom sinks, including glasses, makeup, perfume bottles, and other things you could consider valuable. In order to prevent any damage or broken property, it is best to put all of these items away in a place where they won't run the risk of being damaged. The same is true for any kitchen appliances or other things you could have in the area of your kitchen sink. The last thing you want is for your coffee maker to be damaged during the cleaning process.
Ask What You Can Expect During the Procedure
One of the best ways to prepare for drain cleaning day is to ask the company you have hired to do the job what you can expect to happen during the procedure itself. Chances are, the tech will perform a video inspection of your drain line and show you in real time the condition of your pipes. You might also be asked to make decisions related to any damages, leaks, or cracks found in your pipes. In this case, the tech will present you with all viable options for the repair or replacement of the damaged length of pipe. You will also be able to visualize any problem areas within your drain line in which clogs, blockages or other issues might be located. Once the tech has finished this diagnostic procedure, and you have made any pertinent decisions, they will begin the actual cleaning of your drains and the removal of the clogs. If necessary, any damaged pipes will be repaired or replaced too. After this part of the process is finished, another video inspection will be performed, during which you will be able to see how all the issues deep within your drain line have been corrected.
Set Aside at Least 4-6 Hours of Your Day
On the day of your drain cleaning appointment, you should make sure you have set aside at least 4 to 6 hours in order to be available to the technician in case anything unexpected happens, such as damaged pipes. It is important to cancel any pre-planned activities on this day, so the procedure can be performed more efficiently and effectively. It is also important that you, as the homeowner, make any necessary decisions, instead of leaving them in the hands of somebody completely unrelated. Otherwise, you may not be satisfied with the decision somebody else made in your place. On the upside, being able to watch footage in real time of your drains is actually a lot of fun, and we can even guarantee that you might be very surprised at what you see down there.
A regular drain cleaning service program will keep your home's drain line working efficiently and effectively all year round, lessening the risk of potentially expensive damages to your entire plumbing system. At Peach Plumbing & Drain, we are always happy to help you with a wide range of plumbing services, so, if you wake up in the middle of the night because your drains are gurgling, and you find you have a need for the best drain cleaning service in town, just pick up your phone and give us a call today!
See our most recent blog on this topic here.
Photo By Fotoillustrator at istock