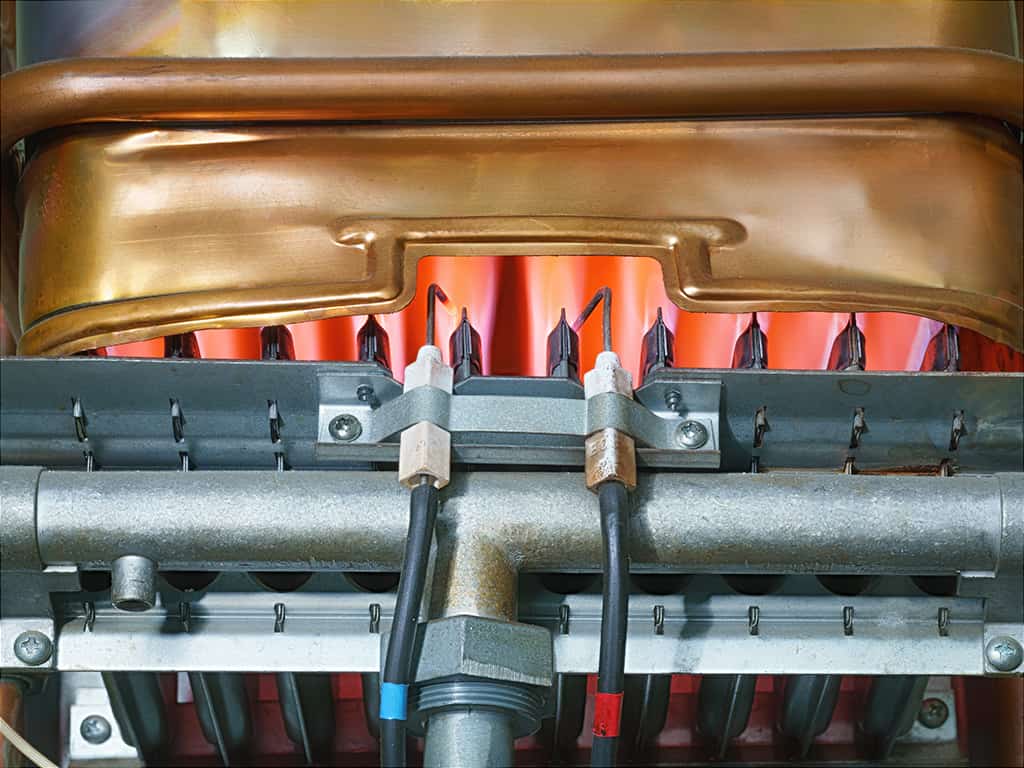 How Water Heater Repair Saves Time And Effort | Atlanta, GA
Do you wonder how Atlanta, GA water heater repair saves your resources? If you're curious about how hiring a professional can make your life easier, you've come to the right place! It takes no time at all to request water heater repair when you need it most.
Having access to a company that offers water heater repair makes it easier for you to get your request handled promptly and accurately. Before you know it, you'll have a working water heater. You're able to shower with ease and wash dishes and clothing without interruption. When you turn on the tap, the hot water flows freely, making it possible for you to clean and sanitize your home without it being problematic.
Investing in a Good Plumbing Service Benefits You in Many Ways
There are many reasons why you should invest in water heater repair. Hiring a professional to do the work for you benefits you in many ways. It gives you the peace of mind that you deserve when it comes to caring for the various systems of your home. It allows you to take advantage of routine maintenance, so you're not stuck wondering what to do when something does go wrong with your water heater. Instead, you're able to avoid colossal issues with your appliance by having a plumber look at it regularly throughout the year.
Protecting your most valuable resources should be a top priority for you and the plumber. When you find a plumbing service that can help you, it should value your time and money just as much as you do. When it comes to assisting you during your time of need, you'll be aware of its unfaltering loyalty to its customers. It's what makes one company better than another.
Here is how Atlanta, GA water heater repair saves time and effort:
By learning the cause of the issue. It's hard to fix an issue if you don't know what's causing it in the first place. Thanks to the inspection a plumber conducts, you'll know without a doubt why the water heater needs repaired. You can make a decision on what steps to follow to effectively deal with your problem. You can take into account the age of the water heater and how much it costs each month to use. You can also think about the amount of space it takes up and then decide if you want to replace it with a tankless version.

By providing the right type of repair. How the issue gets addressed makes all the difference, too. When you hire the right plumber, they'll determine the best course of action to remedy your problem. What they'll find, in most cases, is that more than one solution exists to get rid of the issue for good. It's something that you need to consider as a person wanting to get the most from your water heater repair.

By preventing you from needing to replace your water heater. If a repair keeps you from having to buy a new tank, why wouldn't you opt for the cheaper solution? Having routine maintenance done on your water heater makes it possible for you to get the most use out of your appliance while it's still in good condition. On average, you shouldn't need to replace your water heater for at least 10 years. Some tanks last longer. It's up to you to decide which option works best for you.

By giving you access to hot water whenever you want it. You probably don't put a lot of thought into it until you no longer have access to water on demand. Having hot water is a luxury. It's something that you should appreciate. When it works well, you likely sing the praises of your plumber. When there's an issue that needs addressing, you'll know exactly why you were so selective in the research process. Hot water makes living in your home easier. It gives you the ability to clean yourself and clean up after yourself.

By providing you with a plumber you can reach out for problems with your water heater in the future. Knowing who to call when you need assistance makes all the difference. It allows you to receive the type of expedient help that you've come to appreciate. When you can't get things done because you don't have access to water can be frustrating. The right plumbing professional won't stop until they understand what's causing the problem. They discover the root problem, fix it, and tell you ways to prevent future issues. It's one of the most beneficial things that a plumber does for you.
Get the help that you need from a licensed expert today. It's easy to find Atlanta, GA water heater repair services day and night. Locating a plumber that can assist you with your request requires minimal effort from you. Once you're satisfied with the quality of work being done for you, you're able to tackle future plumbing projects with great ease.
If you're experiencing water heater issues, don't fret. There are companies that offer water heater repair as part of the services they provide. You can take advantage of the assistance that a professionally trained plumber has to offer you. That way, you're not experiencing the same problems repeatedly. Instead, you're getting a fix that lasts a long time, making it possible for you to eradicate the issue altogether.
Get the Help That You Need with Your Plumbing Issues Today
Ready to schedule an appointment? Call Peach Plumbing & Drain with your request today. Once you've explained why you need assistance, we'll be better able to assist you with your request. We'll know the best course of action to take to remedy your issue.
Call 678-322-7236 with your request for assistance with your water heater repair today. We make fast work on the most difficult projects. Let us know what we can do to improve your situation. Peach Plumbing & Drain is committed to getting to the bottom of the issue in no time at all.
Photo By Eshma at Shutterstock