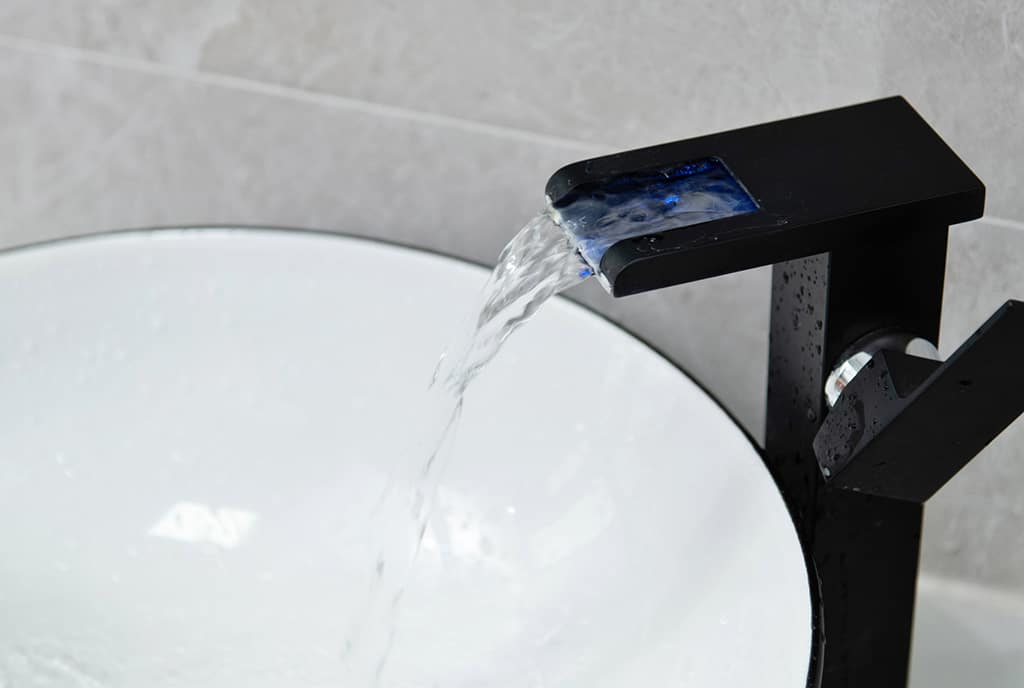 Increase Your Home's Value With Services From A Plumber | Buckhead, GA
Photo By baona at istock
Plumbing services enhance homeowners' health by supplying clean water, removing waste, and preventing water contamination. Other than the health benefits, plumbing services can also add value to your residential property and increase its comfort and appearance.
Plumbing services are vital for your home because the installation of fixtures will save on water consumption and increase the hygiene in your toilets, bathrooms, and kitchen. You need the help of a plumber when you want to upgrade your home plumbing systems during renovations or new constructions or house additions.
A plumber ensures the existing fixtures are operating smoothly and at peak performance by performing regular maintenance. For that reason, consulting and discussing with a professional the type of services you want and the results you expect is essential.
Plumbing services can increase your home's worth and also make your home plumbing fixtures more efficient for your household include:
Installation of fixtures
When you think of a cozy bathtub, a working bathroom sink, smooth and efficient drains, and modern and functional kitchen faucets, an expert plumber is needed to make your dream come true. You will need their expertise to install the faucets both in your bathroom and the kitchen.
Having a network of pipes under the floor or inside the foundation and walls requires the installation to be handled by a plumbing professional who will ensure utmost accuracy and prevent future problems such as pipe leaks.
When an inexperienced plumber poorly does the initial setup, the water might leak, causing cracks on your home walls, hence decreasing its value and increasing the costs of repairs. Poor installation of the pipes and faucets can also lead to water leaking, creating room for mold infestation inside your house.
Apart from damaging your property, mold can also be a health hazard to you and your family, triggering respiratory allergies and infections. To prevent such problems, hiring a licensed, trained, and skilled professional to ensure all the pipes and modern sinks, bathtubs, and faucets are accurately fixed will not only add to your home's worth but also its safety and appeal.
Maintenance
It is worth noting that not all plumbing services can help with value addition, but maintenance can be a solution to prevent short-term wear and tear. Most plumbing companies in Buckhead, GA, recommend routine maintenance and tune-ups of the parts of fixtures and faucets at least semi-annually.
The plumbing service providers can also work with you to create a personalized maintenance program that meets your budget to help you evade unexpected repairs and tiresome searches for a reliable plumbing service specialist to fix the plumbing defects.
The plumbers use state-of-the-art equipment such as cameras and unmatched skills to carry out inspections of all the plumbing fixtures and pipes in your home to detect any upcoming plumbing issues.
They also ensure that all the piping is correctly done, taps are functional, leaks are fixed, and the drains are smoothly running and free from dirt and other impediments.
Ensuring the plumbing system works in full capacity prevents rot and mold on floors and walls that can damage your home and appearance, thus reducing its worth. Maintenance services are important if you want your home to retain its current value because dysfunctional plumbing systems can damage your home with water and decrease its worth.
A common problem is burst clean water or sewer pipes. Therefore, hiring a skilled and reliable plumber to be in charge of all your plumbing maintenance needs will ensure your home's comfort and value is uncompromised.
Plumbing service upgrades
Your plumber can also help you to upgrade the plumbing fixtures in your home using the latest technologies available in the market. This is one of the best options for old homes that need to upgrade to increase their resale value.
After carrying out the necessary maintenance, the professional can recommend trending fixtures to replace the old ones in your house. Some of the fixtures go the extra mile of possessing water and energy-saving features.
There are various modern fixtures in the plumbing market in Buckhead, GA, that you use to improve your kitchen, toilet, and bathroom appearance and functionality. Different manufacturers of diverse kitchen, bathroom, and toilet faucets and appliances use new technologies and advanced equipment to make aesthetic products from durable materials.
You can choose to upgrade from the traditional water heaters to the modern tankless option and from the traditional one flush toilet to the dual flush models. Additionally, you can replace all your outdated and corroded iron pipes with copper or PVC pipes to maintain the clean water's value coming from your supplier.
With professional help from an experienced plumber, your home will be installed with quality, long-lasting, and beautiful plumbing fixtures that will add value to your home. Your home's comfort and appeal will also increase, leaving your visitors in awe of your new advancements in your kitchen and bathroom.
Repair services
Fixing plumbing defects is important if you want to maintain hygiene in your home. Hygiene in your house requires continual water use to clean utensils in the kitchen, wash clothes in the bathrooms, flush toilets, and shower. You'll need properly working plumbing systems to enable sufficient water supply and draining to perform multiple cleaning chores inside your home.
A home with dysfunctional plumbing systems such as overflowing toilets, clogged kitchen and bathroom sinks, cracked pipes, and leaking and sinks is a huge nightmare for homeowners because maintaining its hygiene can be next to impossible.
Therefore, you'll need a professional to make the necessary repairs on fixtures that can be fixed and to replace old and leaking pipes and faucets that are beyond repair. If you have inadequate finances to buy new plumbing fixtures and pipes and you are experiencing plumbing issues, calling a plumber to fix the problems immediately can save your home from risks such as floods, mold, and structural rot that may tamper with its value.
Contact us
Plumbing services, including installation, maintenance, and repairs, are indisputably among the things that make your home comfortable and aesthetically pleasing. In case you need a professional from a reputable company to ensure your home is updated with modern plumbing fixtures or need a fix for plumbing emergencies, then look no further. Peach Plumbing & Drain – Buckhead, GA, is here to help you. All you need to do is hit the dial button, and one of our plumbing professionals will come to your aid.