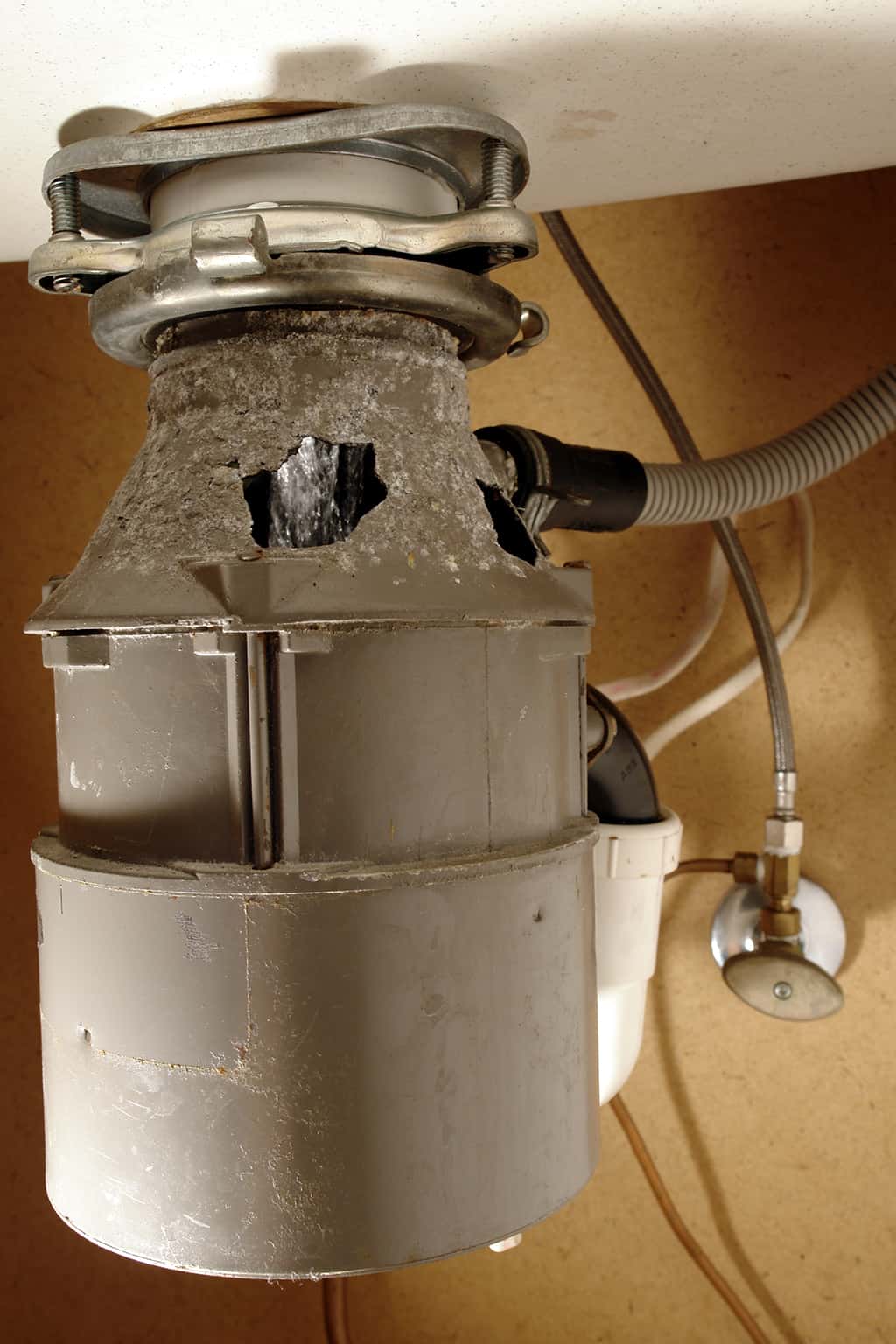 Indicators You Need A Garbage Disposal Replacement From A Plumbing Service | Buckhead, GA
Photo By By Olivier Le Queinec at Shutterstock
Most homeowners in Buckhead, GA, will at some point in their life seek garbage disposal services once or severally. According to the United States Environmental Protection Agency, the aggregate production of municipal solid waste accounted for 292.4 million tons, indicating that each person contributed to 4.9 pounds.
Moreover, nearly 63.1 million tons of the total waste come from food. In the long run, unchecked garbage disposal issues can cause tragic problems, including blood infections, respiratory problems, and skin irritations. Taking a proactive stance to seek plumbing services will ensure that your garbage disposal stays in top-notch condition.
Therefore, homeowners need to understand common garbage disposal issues to know what to do when they occur. The following are some of the indicators that it's time to replace your garbage disposal.
Unusual Noises
A broken garbage disposal can cause strange noises such as humming, screeching, or rattling sounds. The rattling metallic sound is produced when the object is thrown down the unit's blade, and in most situations, the sound is due to a blockage in the disposal blades.
If your household's garbage disposal unit generates a humming sound, you should consider reaching out to a professional plumbing provider to help you fix the problem. The plumber will remove any foreign object in your garbage disposal unit and loosen the flywheel responsible for the humming sound. Moreover, the residential plumbing provider in Buckhead, GA, will repair or replace the garbage disposal unit depending on the extent of the damage.
Slow Drains
Drainage problems such as a clogged drain could result in serious plumbing problems and may be hazardous to your health; therefore, they should be addressed promptly. There are various reasons for such an occurrence, but the main one is a blockage within the disposal unit system.
Clogging in the kitchen sinks may result from increased soap deposits and other foreign materials over time. A proficient plumbing provider can resolve this problem by cleaning the drains regularly. Some homeowners may opt for DIY techniques; however, this option may not be effective and can even cause extensive future issues such as sewage backup, which will require the entire sewer line replaced.
Consistent Water Leaks
You might find it hard to detect a leaking kitchen garbage disposal without a detailed inspection. However, the presence of a puddle just below your sink could imply broken garbage disposal. This issue requires a quick response by a trained plumbing service provider because it may result in irreversible damages.
It's alarming that the average household's water leaks constitute about 10,000 gallons of water wasted annually, which translates to roughly ten percent of homes wasting 90 gallons of water daily. This results in a high monthly water bill. To avoid such a situation, contact a plumber for timely plumbing services.
Persistent Odor
A foul odor from the kitchen sink is a sign of a blocked garbage disposal unit. The trapped food particles in the garbage disposal unit are the culprit behind the consistent strange smell. Additionally, the unit's blades could be jammed with time and not rotating properly due to wear and tear. Therefore, the funny smell embeds itself in the garbage disposal unit.
The strange smell can be unpleasant to individuals in your home and even embarrassing if you have guests. You may even have to go to the extent of spraying your kitchen using an air freshener, which can eventually introduce toxins to the air, thereby decreasing your home's indoor air quality. Ensure to reach out to a trained plumbing service provider to fix the issue.
Frequent Resets
When the garbage disposal unit is in perfect working condition, there is no need to reset it. To protect the disposal unit from overheating, the reset button trips and separates the unit from your home's power supply. Additionally, the reset buttons assist the system to recover from abnormal situations, including clogs. An aging or worn-out garbage disposal unit calls for constant resetting of buttons. Loose wiring is the major cause of the frequent resets and needs a well-versed plumbing service provider to fix it.
Poor Performance
In multiple cases, most loads operate in your garbage disposal unit effectively and quickly. A working garbage disposal component assists in maintaining your sink and keeping your pipes clean. Faulty blades result in the slow breakdown of the food particles and require a plumber to sharpen them.
Moreover, substantial blade deterioration may require the replacement of the entire unit, so be sure to have a proficient plumbing service provider perform a comprehensive inspection to evaluate the condition of your device.
Power Absence
Poor circuit connection causes the garbage disposal unit to switch off on its own even when in use. Sometimes, the issue could be with the faulty motor. If you notice frequent on and off with your unit despite the proper condition of your electrical system, don't hesitate to consult with a reliable plumbing provider for comprehensive solutions.
Unexplainable Clogs
When you wash dirty items or drop large food particles in your sink, it can lead to a serious garbage disposal blockage. However, in some scenarios, you may begin to notice even the small food particles resulting in unexpected clogs. The issue may not be with your washing behaviors but the disposal unit. For instance, these clogs may indicate a breakdown in your device.
Peach Plumbing & Drain; Your Leading Plumbing Service Provider in Buckhead, GA
If you notice any of the above signs with your garbage disposal unit, you're always welcome to contact the plumbing service providers at Peach Plumbing & Drain. Locally owned and operated, our company has valuable experience offering comprehensive plumbing services, including garbage disposal, water heater installation, and repairs. Call us today for leak detection, clogged drains, sewer line related-services, and toilet repairs. We will exceed your expectations.