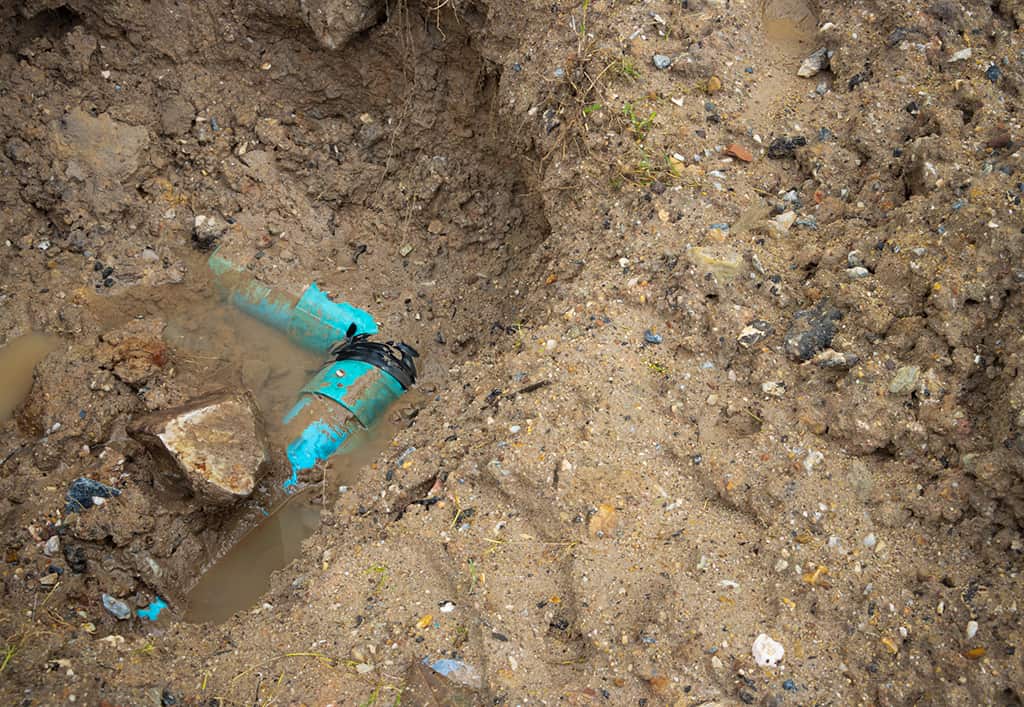 Is Water Line Repair A Task Any Plumber Can Do? | Atlanta, GA
Do you need water line repair in Atlanta, GA? How do you make sure the repair is successful? Nothing is more beautiful than hearing cool, bubbling water on a sunny afternoon. Unless the sound is coming from a leaky pipe on your home or property. When choosing a plumber to do the job, be careful. You should look for a reputable plumbing company that is experienced, offers honest, upfront pricing, and has great reviews.
It can be frustrating and stressful to have your main water lines replaced or repaired. It can disrupt your life and make it difficult to focus. However, it is crucial to hire a licensed and reputable plumber to solve the problem, not just the first one you've found available. At Peach Plumbing & Drain, our employees have a combined 72 years of experience serving our local community, and we're still a locally owned and operated family business today!
We understand that you need to get your home's plumbing in working order quickly so you can continue your daily life. One of our professional plumbers can quickly diagnose the problem and provide expert water line repair services. These services are designed to prevent further water damage and to ensure that your plumbing system and water lines are working properly.
It is important to identify and fix leaks. When you suspect a leak, you will need to call a professional plumber to locate and confirm your findings. An experienced plumbing company is a great choice. You should look for one that has decades of experience in water line repair, just like ours!
You can identify signs that indicate that something is leaking. These signs are indicators that you should seek professional help for possible water line repairs in Atlanta, GA:
If you see a gushing stream of water on your property, it is likely that there has been a major water line disruption.

If you notice large pools of water in your yard, even though it hasn't rained outside, it could be a sign that there is a leak somewhere.

A bad sign is a patch of grass that is taller than the rest of your yard and has a deeper green hue. A single patch of vibrant grass in one part of your yard is an indication that there is a sewer or water line leak underneath it.

Low water pressure could indicate that the full flow of water is not reaching your faucets, but is instead leaking out from a pipe that requires

water line repair

.
It's simple: water lines that are damaged can cause major problems in your home and finances. These lines provide the clean, fresh water your family needs to drink, wash, or clean every day. If your water line is damaged, you may not be able to carry out these daily essential tasks. It could also mean that your water supply is contaminated and unsafe to drink or use. Water line damage is common in older homes in the area, due to the aging of the water pipes that provide water. However, newer homes can also experience problems such as too little or too much water pressure.
Common Causes of Water Line Damage
Roots from trees that are invasive and obstruct water lines

Pipe collapse due to injury or age

Natural mineral corrosion

Improper installation methods

Pipe materials that are no longer in use

Heavy construction

Erosion and ground settlement
Trusting the wrong company to repair or replace water lines can result in further costs. Improper installation can cause another leak soon after the first. Use a reputable company with proven credentials and you'll avoid this pitfall. Some plumbers with less experience may miss the warning signs that your water line is about to fail.
There are other indications that you require water line repair, or you could benefit from replacement plumbing, such as:
Frequently Frozen Pipes 
Georgia's harsh winters can cause pipes to freeze or burst. Extreme weather can cause pipes to expand and contract, which weakens the material and eventually leads to failure. Some materials deal better with this than others, and it may be worth upgrading.
Chronic Leaks
A larger problem may be causing the frequent water leaks in fixtures or the main water supply. It is time to upgrade your home's water pipes if you are constantly having plumbing issues inside the home. A broken main water line could be the culprit of low water pressure or other bothersome symptoms.
Aging Pipes
Pipe materials become worn over time. If your home is older, and you know the water lines have not been changed, schedule a plumbing inspection. This will determine the type and extent of any problems that could be caused by old pipework.
Corrosion 
If you notice corrosion on fixtures or at water supply connections, it could be a sign that your water pressure is too high. High water pressure can lead to leaks. Pipes can also be damaged by hard water, causing them to wear out prematurely.
No matter what the reason for water line repair is, it is important to address damaged lines immediately. Neglecting to address the problem can result in more expensive repairs over time, as well as water damage to your home and property.
Select Experienced Plumbers with Superior Tools
It can be difficult to find a plumber who can safely fix a water line. It is crucial to ensure that the plumber you hire is qualified to do the job. The details involved in water main replacement and water line repair are complex. A plumbing company with access to advanced tools and up-to-date skills and qualifications is more likely to do the job right the first time. Plus, they can be trusted to repair water lines without destroying your lawn or landscaping.
Hire a Plumber That Uses High-Quality Materials
The materials used in plumbing jobs are just as important as the job itself. Pipe repairs can be done with various materials like brass fittings, domestic K copper and PEX. Reach out to Peach Plumbing & Drain in Atlanta, GA. We use materials for water line repair that can withstand the elements, temperature changes and other tough conditions.
Photo By Bigpra at istock