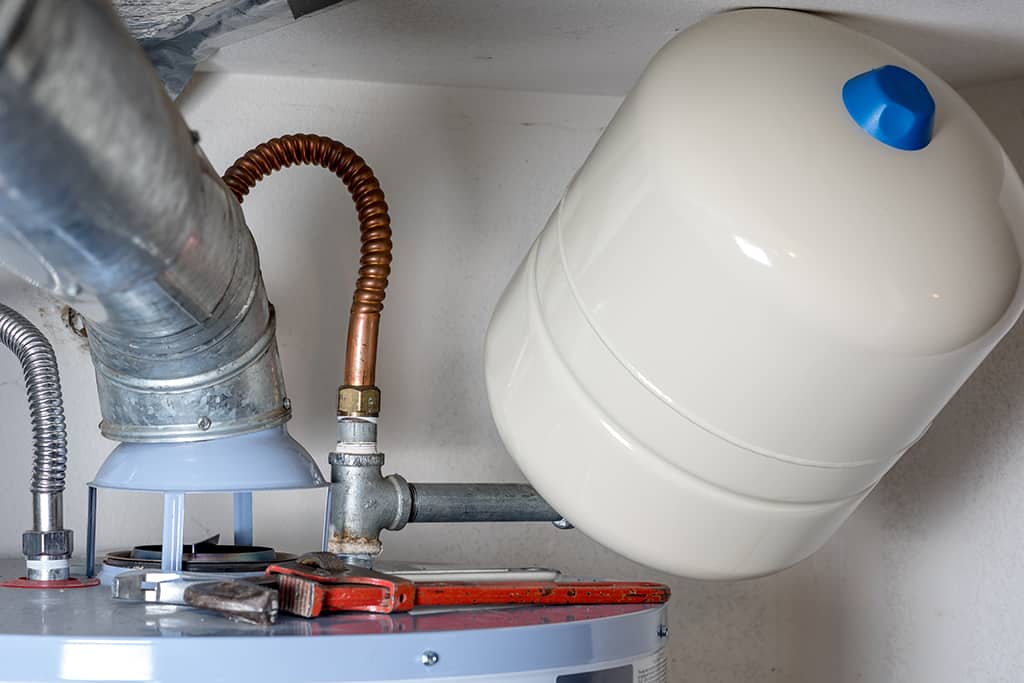 Learning Different Water Heater Vent Configurations From A Reputable Water Heater Repair Company | Atlanta, GA
A water heater is critical to the comfort and convenience of any Atlanta, GA home, rental apartment, hotel, or lounge. They can be powered using natural gas, propane, or electricity. Unfortunately, water heaters, particularly those powered by propane or natural gas, produce exhaust gases that must be safely expelled from your home. Thus, they need a venting system within your home. Hence, it only makes sense to learn the different types of water heater ventilation systems and their advantages. Selecting the proper venting system could help ensure that your purchased water heater will operate efficiently and safely. Because you might not know the venting system needed for your water heater, so you are here. If you still need to learn the best solution you can leverage by the end of reading this article, you should consult your water heater repair technician. Below are the 5 main water heater venting configurations:
Standard Atmospheric Vent
You will find this venting system with most residential gas-powered water heaters. They are the most common. Gas water heaters having the standard atmospheric venting system remove their exhaust gases via an upward or vertical sloping metallic vent duct to leave your home. The venting system could be dedicated to your water heater or shared by other atmospheric venting appliances like the furnace. If you already have a system installed, talk to your water heater repair technician to learn about the system installed at your home.
Atmospheric venting systems work based on the hot air rising principle. Hence, the vent must be upward or vertically sloping for the exhaust air to rise through the vent and leave your home. Ensuring that your commercial or residential property has a properly working ventilation system is critical when having a technician install a system that uses a standard atmospheric vent. Any misalignment or blockages in the venting system at your home could result in excess fumes and heat being released back into the ambient air. Hence, it is recommended that you consult a water heater repair technician to install this system.
Power Vent
The other vent configuration that you might find in a water heater is the power vent. Gas water heaters with this venting system have an electric blower fan installed on the appliance's upper side. Hence, there must be an electrical outlet near the water heater. The electrical blower fan pushes the excessive heat and exhaust gases via the water heater exhaust venting system. The venting may run horizontally or vertically with an elongated line that helps with sizing and space issues in your Atlanta, GA home.
Hence, a water heater repair technician can install the power vent water heaters in those space-restrictive homes as they have a flexible installation. Power venting systems are more effective because they use heat from the exhaust to warm water while using less energy. Lower exhaust temperatures make it possible to use PVC pipe, which is less expensive and simpler to build than typical atmospheric vent metal piping. For installation, we advise that you speak with a qualified water heater repair technician.
Power Direct Vent
A direct power vent is used whenever the space where you are installing your water heater doesn't have enough air for combustion. They are also critical if flexibility is needed around the installation. Hence, you should consult your water heater repair technician to ensure you need a system with a direct vent before you start the purchase or installation process. Like the direct ventilation system, a power direct venting system uses a blower fan to pull air from your home's outer parts for combustion. It funnels the air directly to the water heater. This blower also releases exhaust gases from combustion outside your home. Like the power vent design, power direct venting water heaters can also use PVC pipes, reducing installation costs. You must note that these systems need a power outlet near the water heating system.
Direct Vent
Are you installing a water heater at a place where there's insufficient ventilation? Then you should talk to your water heater repair pro about using a water heater that uses a direct vent system. These systems will draw air required for combustion outside your home instead of inside. The excess heat and exhaust gasses produced by the water heater will be blown outside by this system. The unusual coaxial venting used by direct vent water heaters includes distinct air intake and exhaust chambers within a single manufactured vent component. The water heater's venting enters your house through the side. They draw and force air from the outside to prevent back-drafting in your Atlanta, GA home. A liquid or gas propane tank water heater can reduce safety hazards. For installation, we advise that you speak with a qualified water heater repair technician.
Concentric Vent
This venting system describes the coaxial pipe-in-pipe vent design, where the exhaust gas and intake air vent via a shared assembly. It can provide an appealing installation with just a single roof or wall penetration. Concentric venting systems can be used with water heaters such as direct vent, tankless, and power direct vent water heaters. However, the material used for this venting system could differ based on the type of water heater.
The concentric venting system can be used for an entire vent run in specific models exclusively designed for concentric venting, like direct venting water heaters or even concentric vent tankless water heating systems. The concentric vent termination could be used on power direct venting tankless or water heaters. In such an installation, separate exhaust and intake vent pipes will be run between the interior wall and the water heater. Here, only the termination and wall penetration are concentration piping. For an installation, you should consult your water heater repair technician.
Do you have any other questions regarding either of the above vent configurations? Contact us at Peach Plumbing & Drain to learn more and for any water heater installation, repair, or replacement.
See our previous post here!
Photo By Charles Knowles at Shutterstock