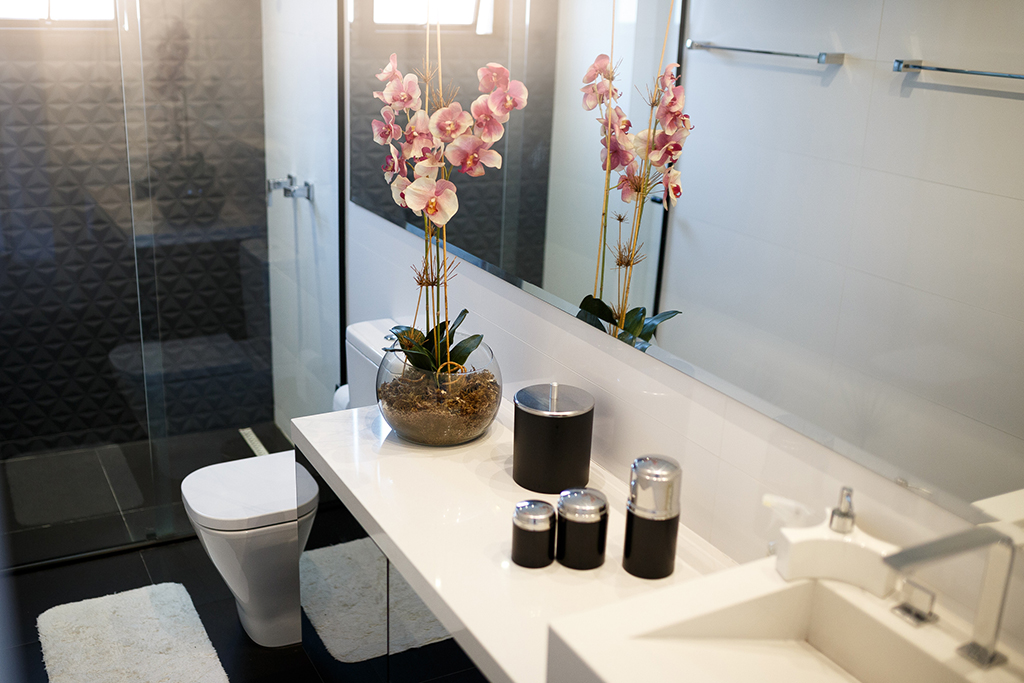 Let Your Plumbing Service Raise The Value Of Your Home | Atlanta, GA
Photo By Capuski at istock
Home remodeling is a great way to make your homework better for you. Whether it is a big job or just a small change, it makes you feel good to improve your surroundings. When you are planning your next home project, consider choosing one that will also increase your home's worth.
Plumbing upgrades often make your home worth more. Since plumbing is such an important part of a home, it makes sense to keep it in top shape. But these upgrades are only helpful in increasing home value if performed by a professional plumbing service. You could actually sustain serious damage to your plumbing if you trust an amateur to work on it.
Your plumbing service in Atlanta, GA can help you make your home worth more in many ways. Whether you are looking for a fast, less expensive project or an all-out home makeover, there is something here that will help you make your home worth more.
Insulate Your Pipes
It may not be the most plumbing project, but insulating your pipes is the best way to protect your plumbing system. If you have an older home, it may never have been properly insulated. Have your plumbing service take a look at your pipes to see if they have enough insulation before the cold winds of winter settle in for months.
A well-insulated plumbing system can fend off the extreme cold temperatures and help you avoid repairs from burst pipes. This will keep your plumbing in better shape and help it last longer.
Energy Efficient Fixtures
One of the biggest trends in revamping kitchens and bathrooms is the switch to energy efficient appliances. They are a great way to attract buyers for your house, if you are thinking about selling. Plus, they can save money on your water bills for years.
You don't have to invest in a whole new set of appliances at once to benefit from this plumbing service trend. You can start your home improvement out small by changing your faucets and showerheads to new low-flow models.
If you have been wondering whether these low-flow fixtures are worth all the fuss, take a look at how much water they use. In general, when you switch out just one traditional faucet or showerhead, you will save about 20% of your water consumption with a low-flow model. And if you were worried you would have to give up a satisfying shower experience, rest easy. Low-flow does not mean low water pressure. You will still have a great shower with a low-flow showerhead.
Updated Toilets
Typically, the older your toilet is, the more water it will take to flush. This is because of changes in regulations for water consumption. So, by simply changing out your old toilets for new ones, you could drastically cut your water usage.
If your home has toilets that were made before 1982, they should be replaced first by a plumbing service. These old toilets require between five and seven gallons of water for each flush. Toilets made between 1982 and 1992 generally use around 2.5 to 3.6 gallons of water per flush. While this is a step in the right direction, you want toilets that were manufactured after 1992. These toilets are restricted to using no more than 1.6 gallons of water for every flush. With new toilets in your house, you could see substantial savings on your annual water bill.
If you want to optimize your savings, you could choose a dual-flush toilet. This model allows you to choose the power of each flush. There is a low volume option for liquid waste only and a full-power flush for solid waste materials. Since most flushes are to dispel liquid waste only, this can add up to considerable savings on your water usage.
Modernized Plumbing System
Today's modern plumbing systems are generally made of copper, PVC, and ABS. Old Homes may have pipes made from hazardous materials that have since been discontinued. Often older plumbing systems have had sections replaced during repairs, but still contain areas of dangerous pipes. Changing these out for new products can improve your water quality and remove health hazards.
Homes that were built before 1960 could galvanize and cast iron pipes. Your plumbing company can inspect your pipes to identify any areas that need to be replaced and make sure you have only approved pipes. This will raise the value of your home and be a big selling point for a potential home buyer.
Valuable Additions
Your plumbing service can help you add to your already cozy home in ways that will only add to its worth. Whether you want a simple convenience or a whole new room, these additions to your home will increase its value and make it more appealing for those wishing to sell.
Dishwasher
Though there was a time when a dishwasher was considered a luxury, in today's world it has become a basic necessity. If you do not already have a dishwasher, now is the time to find out why everyone loves them so much. Your plumbing service can help you choose an energy efficient model that will work for you.
Extra Bathroom
An extra bathroom can raise the convenience level and the value of your home, no matter where you put it. If you don't have a master bathroom, this is a great time to add one. If you have one, you could make it even better by adding separate fixtures and changing areas.
Laundry Room
A house with a laundry room will grab more attention than one without. Laundry rooms offer efficiency and a chance to keep that part of your life private from visitors. Your plumbing service can set up a laundry room in your house with new energy efficient, high volume washer and dryer units. Make sure to leave enough room for folding and hanging your clothes for the ultimate convenience.
Contact us today at Peach Plumbing & Drain to find out more about our comprehensive plumbing services for Atlanta, GA.