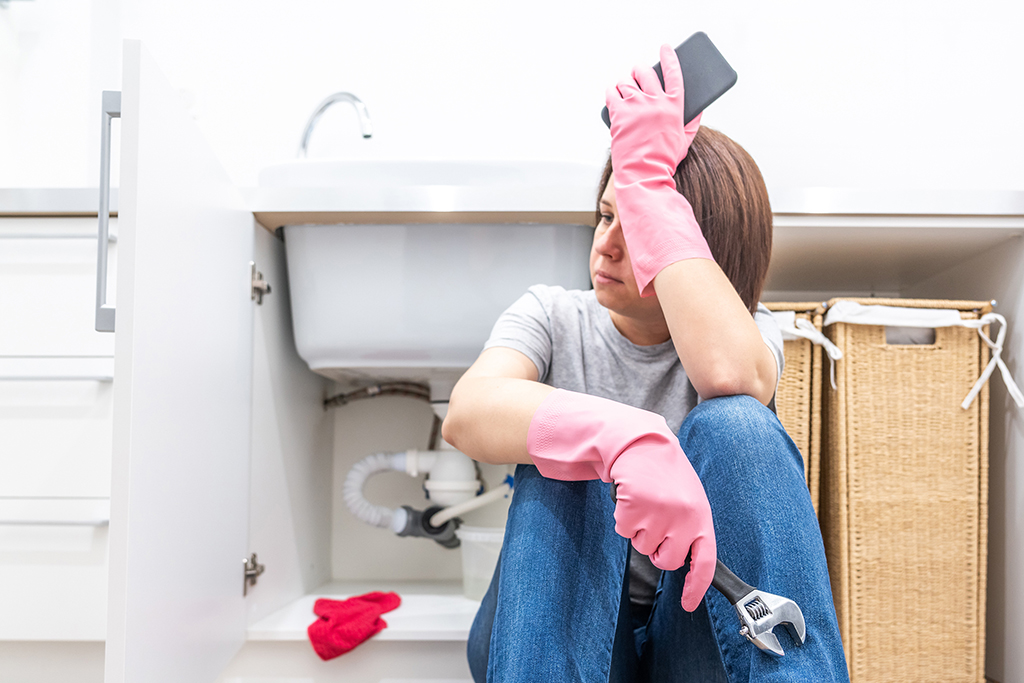 Need A Plumber? Top Plumbing And Drainage Experts | Atlanta, GA
Photo By mariakray at Shutterstock
Every commercial or residential property needs plumbing services. It's through plumping that we can maintain a clean water supply and drain out wastages.
Installing, repairing, and maintaining a plumping system is a complex task. You need a professional and experienced plumber, and that is where Peach Plumbing & Drain comes in. We are insured and licensed to provide you with plumbing services wherever you are in Atlanta and its surroundings. We guarantee you timely, quality, and durable plumbing services that will save you time, money, and unnecessary repairs. If you are searching for a top-notch plumber to fix your clogged drain, broken pipes, or any other plumbing issues, look no further.
Count On Us for Efficient and Timely Commercial Plumbing Services
Peach Plumbing & Drain has been providing Atlanta, GA, with exceptional plumbing services for years now. One thing we have noticed all this time is how important it is to turn up on time. No one wants to put their business on hold as they wait for a professional. It's very inconvenient for the clients and the company itself. Besides, money is lost! When you partner with Peach Plumbing & Drain, you can be sure to have your plumbing problem solved in no time. We have the best plumbers in the whole of Atlanta who understand what it means to have plumbing issues in your business. They are also highly skilled and experienced; thus, they can quickly trace the cause of the problem and fix it without creating a mess.
We Are Your Trusted Residential Plumbers
A lot of questions go through many homeowners' minds when searching for residential plumbers, and one of them is whether they can be trusted. Most homeowners in Atlanta know us well because we have been of help to them at one time or the other. We also have great reviews and have received several clients through referrals. We are professional, polite, and friendly whenever we are working in your home. We also have the latest tools and technology to offer you plumbing services without disrupting the peace in your home or that of your neighbors.
Why Choose Peach Plumbing & Drain for Your Plumbing Services?
With so many companies in Atlanta and its environs, claiming to offer the best plumbing services, it can be difficult to choose the best. However, here is why Peach Plumbing & Drain should be on the top of your list:
A Wide Range of Services
There is no plumbing service that we do not offer. But, is this even something to consider? Yes, having an all-round plumber means you do not waste time and resources looking for someone for every fault. Besides basic plumbing services like repair, installation, and maintenance, Peach Plumbing & Drain provides other services like:
Gas Leak Detection & Repair

Water Softeners & Filtration

Sewer Line Service & Water Line Service

Backflow Prevention

Tree Root Removal
Emergency Services
Imagine your water pipe bursts in the middle of the night, and when you call your plumbing company, you are requested to wait until the following day. There might be nothing much left to save. Peach Plumbing & Drain company provides 24-hour plumbing services to all commercial and residential properties. Whatever time you call us, we will show up at your doorstep in full gear to fix whatever is disrupting your peaceful sleep. We offer all our services during the night with the same dedication as during the day.
Licensed, Bonded and Insured
Plumbing is a potentially dangerous task. A plumber who is not well skilled can create more trouble instead of solving the existing problem. Peach Plumbing & Drain company is licensed to serve you, which means we are qualified for the job. We follow all recommended guidelines to ensure we deliver flawless and timely services. As an insured company, we do not leave you the burden of shouldering any accidents that may happen. We have comprehensive insurance for our employees and even your home.
We Are Experienced
Like any other task, experience is critical when it comes to plumbing. A small plumbing mistake can cause damages leading to big losses, costly repairs, or even more complications. Let's take an example of a leaking cistern. If your plumber does not match the parts correctly or adjust it properly, it starts to leak. Now imagine you traveled for some days, and the cistern starts leaking. You might be welcomed back by flooding documents from your home and damages to your valuable assets. Peach Plumbing & Drain company has been in the industry for years. We are well conversant with every plumbing system in Atlanta, and however complex you think yours is, we can fix it for you.
Great Customer Service
At Peach Plumbing & Drain, our clients are our priority. We receive your calls and respond to your questions 24/7. If we promise to follow up on anything, we do precisely that and revert. Our customer service team is committed to help you get the service you need. Our communication does not end with us fixing the problem and leaving your property; we always call for follow-ups to make sure everything is fine.
Quality Services
Quality plumbing services can save you the agony of having to seek help now and then. They can also save you from paying huge bills and give you the peace of mind you need as you enjoy life in Atlanta. Peach Plumbing & Drain partners with the leading manufacturers to give you quality plumbing services using only quality and original fixtures in all installations, repairs, and replacements.
If you want a plumbing system installed, or are facing any challenges with your current one, do not hesitate to seek help. Some plumbing issues are a ticking time bomb. Also, Ignoring any of the issues means you are giving them more time to worsen, which might be more expensive to fix in the near future. Peach Plumbing & Drain is your professional plumber in Atlanta, GA. Call us today and let's discuss how we can help you.