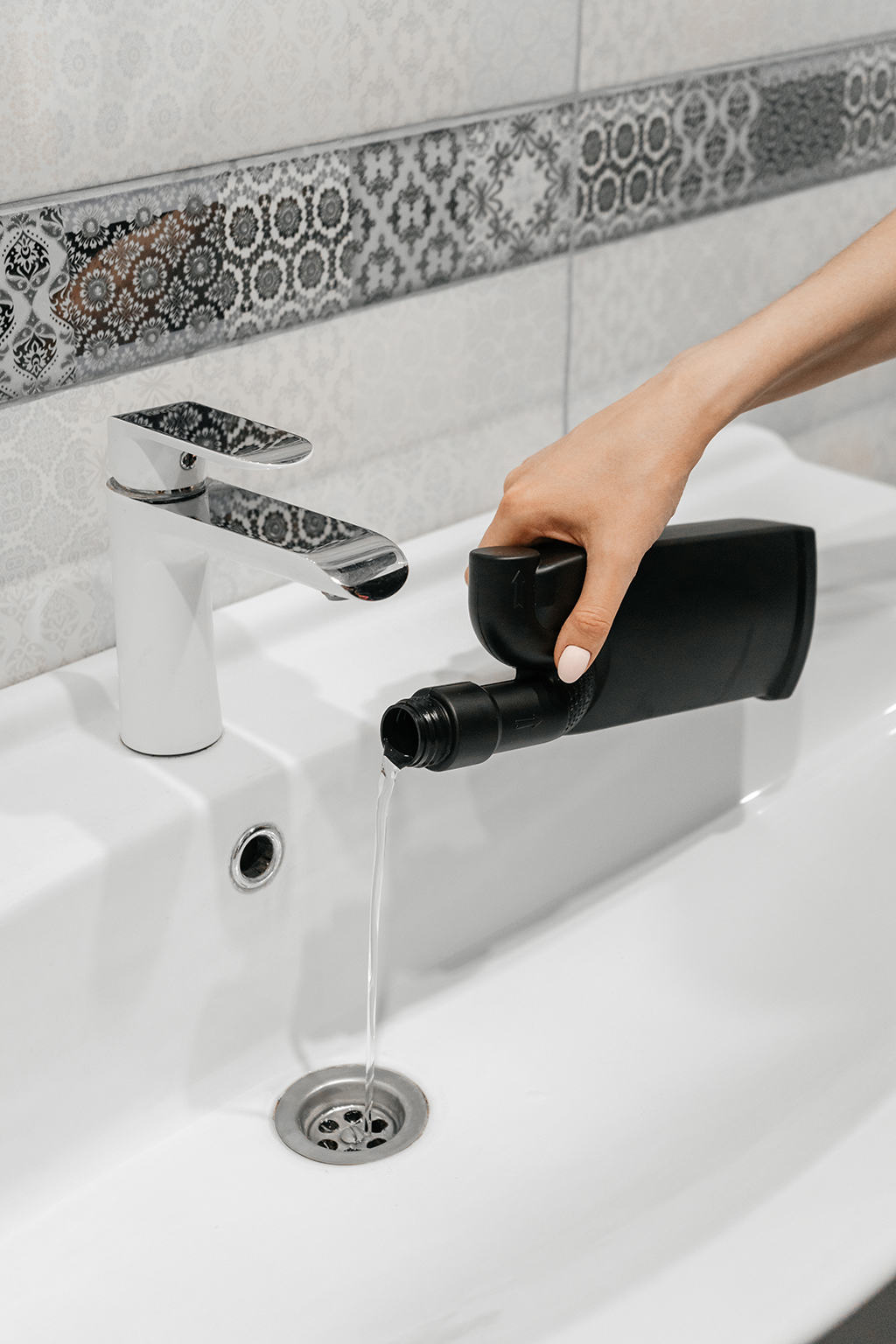 Need A Plumbing Service: Top 10 Plumbing Mistakes That Homeowners Often Make | Buckhead, GA
Photo By Yaroslav Polyak at Shutterstock
There are many reasons why you may consider DIY plumbing for your home. You may enjoy the feeling you get after successfully resolving a problem in your residence, or maybe you want to save some cash.
Regardless of the task, without the help or guidance of a trained plumbing service technician, you may be doing more harm than good. Seemingly easy-to-do tasks such as replacing sink basins and faucets or repairing dripping taps can pose several dangers to your Buckhead, GA, residential property.
Some possible risks include damaged drainage systems, malfunctioning toilets, whole-house floods, bodily injury, and accidental pipe bursts. These dangers may become a reality if you commit any of the following plumbing mistakes.
Always Going for the Drain Cleaner as the First Option
Drain cleaning products may do the trick when you encounter a minor drain blockage that doesn't require you to contact a plumbing service professional. However, the excessive use of these chemical-based products may cause more harm than good.
Although the harsh chemicals play a crucial role in disintegrating the debris that may be clogging your home's drainage infrastructure, they may corrode the pipes therein, causing them to leak. This effect is not exclusive to metal piping since it can impact the integrity of PVC pipes, which most plumbing experts consider highly durable.
To eliminate the need to use these harsh drain cleaning chemicals, plumbing professionals recommend watching what you and your family throw down your home's drains. Additionally, a professional plumber near Buckhead, GA, can also provide conservative solutions.
Tackling Plumbing Issues Without Spare Parts
As aforementioned, repairing or replacing faucets is among the plumbing tasks most homeowners try out their DIY plumbing skills on. In this regard, they may make a mistake when buying the cartridges or washers required to complete the plumbing service. They may not be aware that if the cartridge is worn out, it could mean that the other parts of the faucet may be damaged.
In that context, if they don't replace the o-rings, stem, and gasket, their efforts may be in vain since a leak may soon develop. Within the same trail of thought, homeowners may also neglect to purchase spare gaskets when fixing drain lines, a situation that can result in leaks after the servicing of p-traps and metallic arms.
That's why working with a professional plumbing service company is always recommended since most operate using a truck that's often equipped with quality spare parts from reliable brands.
Forgetting to Turn Off the Water
Besides failing to contact a certified plumbing expert for professional solutions, another mistake homeowners often commit is overestimating their DIY capabilities. In that regard, they may forget or fail to turn off the water, thinking that they can finish fixing a valve or faucet quickly. This rarely works as expected, and the consequences may include minor or major flooding within the residence.
The flooding may become excessive, causing water to overflow to the lower levels of your home. This is another reason why calling a plumbing professional is always the best option for resolving plumbing problems. They've been well-trained to ensure that they never forget to turn off the water before undertaking any plumbing job.
Mixing Up the Pipes
Any plumbing job, big or small, should always be completed by a licensed and certified plumbing technician. This is because you may not have an adequate understanding of how various piping materials may behave when placed in proximity to one another. For instance, copper pipes, which are the industry standard, and galvanized pipes may begin corroding if they touch one another.
If you choose to DIY your way through fixing modern copper pipes, you may unknowingly use galvanized steel, increasing the chances of more significant problems arising in the future. However, suppose you hire a reliable plumbing service company.
In that case, its technicians may use a special device known as a dielectric union to prevent copper and galvanized piping from touching one another. The dielectric union relies on a rubber washer or plastic sleeve to facilitate the above-described function.
While still on pipes, DIY plumbing enthusiasts may also lack knowledge of the right fitting for each plumbing application, including the elbows, wyes, and tees. This may increase the probability of experiencing foul smells in your home, a phenomenon that violates general plumbing codes. There are other avoidable consequences to violating plumbing codes.
For starters, wastewater moving through the drainage system may begin to flow faster down the slope, sometimes siphoning some water from the drain's p-trap. In turn, this may allow sewer gases to find their way into your residence. Besides that, poorly fitted elbows may also result in frequent clogs that can be quite an inconvenience. Luckily, you can avoid piping mix-ups by contacting a professional plumbing service technician whenever you need your home's pipe infrastructure to get serviced.
Downplaying Local Plumbing Safety Codes
Homeowners that fancy their DIY plumbing skills may fail to recognize the value of adhering to the local and state code regulations. To try and save some cash, you may be tempted to complete minor home improvement projects and fail to notify local authorities while under the idea that nothing can go wrong.
However, you may be doing more harm than good since you're required by law to obtain permits for any home improvement projects that you choose not to let a professional plumbing service company handle. These permits are provided to help prevent the creation of dangerous circumstances that can sometimes go on for months or even years without ever being detected.
The process of obtaining a permit may cost you some cash upfront, but if you work with a licensed plumbing service provider near Buckhead, GA, you won't have to worry about the permits since they already have the paperwork that shows their work can be trusted.
Peach Plumbing & Drain; Your Leading Plumbing Service Provider
From the above information, one thing stands out, DIY plumbing may only result in more harm than good. In that context, you're always welcome to contact the plumbing experts at Peach Plumbing & Drain. Locally owned and operated, our technicians have over 72 years of combined experience servicing residential and commercial properties throughout Atlanta.
We can help with septic system repairs and water leak detection and repair. Our team of artisans can also service garbage disposal systems, water heaters, and sewer lines. Avoid mistakes by calling us today.