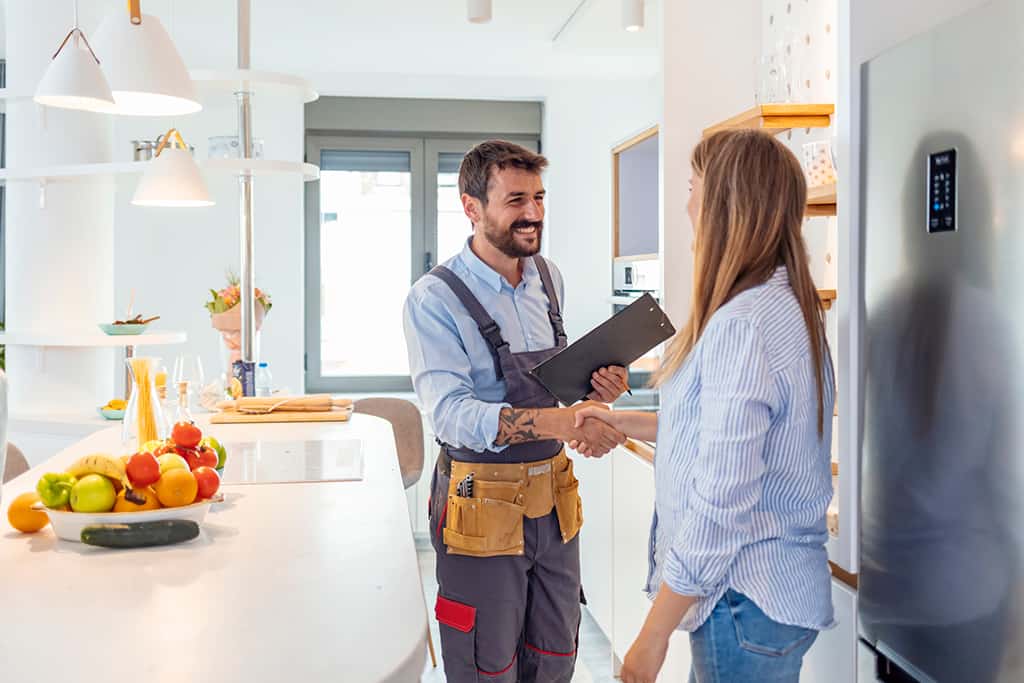 Peach Plumbing & Drain: A Plumbing Service You Can Trust | Sandy Springs, GA
Photo By ljubaphoto at istock
Living in greater Atlanta offers a lot of perks for community members. Sandy Springs, GA has easy access to the big city without a long commute or the annoyances and dangers that are often accompanied by urban living.
However, living in the outskirts of Atlanta does not mean that the surrounding areas are immune to the wild weather that passes through the heart of Georgia. Hurricanes, hail, epic thunderstorms, ice storms, and every now heavy snowstorm through greater Atlanta into a giant mess that often affects people's plumbing and leaves emergency plumbing services a necessity throughout the year, despite the season.
Peach Plumbing and Drain of Sandy Springs, GA has been a trusted member of the community for many years. Our success is due to the expertise of our team members who conduct a wide variety of Plumbing and HVAC services. We use environmentally sustainable methods, tools, and products to help protect the earth and the safety of your family, pets, and loved ones.
Common Reasons You Will Need Plumbing Services
Plumbing is often thought of hearty utility that should last decades and decades, but the truth is that pipes, joints, and other components of the plumbing system can be very delicate when a massive storm hits, or there is movement underground or if there is a problem with the city's water service or network of pipes.
However, the most likely cause of needing any type of plumbing service is you and your family's habits and how you treat your plumbing. Kids throwing toys, hair, gum, wet wipes, or adults pouring grease, coffee grounds, flour, oatmeal, or any type of food.
This can create and form a hard paste that will coat the pipes in a hardened material and the pipe's opening will become smaller and smaller until eventually, it is impossible to get the water to drain from your sink, tub, shower, washing machine, or toilet.
Save yourself the cost of repetitive plumbing calls by only pouring appropriate liquids, human waste, and toilet paper down the plumbing system. Just because the household wipe says it is flushable friendly on the box does not mean it is, often that is an advertising trick.
Feminine products, diapers, and tissues should not be shoved down into the pipework or else you will need a plumbing call out again a lot sooner than you expected! Don't trust the packaging that claims something is flushable unless it is toilet paper or liquid!
The Peach Plumbing and Drain Team of Greater Atlanta
We are so proud of the experts who perform a variety of plumbing services and repairs for our friendly community. We do not just hire any plumber off the street with a plumber's license.
The world can be a dangerous place and letting a technician, plumber, or any stranger into your home can be a gamble. That is why at Peach Plumbing our potential team members are subject to thorough background checks that look for any signs of criminality, drug, alcohol abuse, or financial misconduct.
It is important to us that our team represent us by always behaving as professionals who listen to our clients and offer honest advice, transparent cost analyses, and a clear idea of how long the job will take to complete.
Incentives, Knowledge, and High-Tech Equipment
Plumbing service technology is advancing quickly. Innovations are made every day and a competitive plumbing company must be familiar with these innovations and how to properly identify which situations to use them for and the best way to apply the tools to the job at hand.
That is why Peach Plumbing offers tantalizing incentives for our team members to reeducate themselves on a regular basis. We are the best plumbing service in greater Atlanta because we make sure our technicians know exactly what they are doing regardless of the issue occurring at the client's home or office.
We are not going to lie we want your business, and we go to great lengths to attract you. Our pricing policy is always to be upfront without the plumber attempting to upsell you anything that is unnecessary or frivolous. Our prices are competitive and fair.
We believe our team of experts who perform a plumbing service which often involves very dirty or dangerous work a living wage, but that does not mean we are willing to gauge our precious customers. We have found an equal balance between profit and service that few plumbers can claim and have the same expertise. Take a browse around our website because we often offer coupons that make a plumbing service even more affordable.
Customer Testimonials
"I've lived in Atlanta for almost 20 years, and I just got sick of the traffic and the noise. My retirement was coming up and I decided to move to Sandy Springs, so I still had access to all the cultural and festival activities that happen in the heart of Atlanta but without the constant buzzing of noise and problems with parking.
My new home was built in the 1950s and has one-and-a-half bathrooms. The downstairs bathroom is for visitors but for the life of me, I could not get the toilet to flush. I have heard good things about Peach Plumbing and Drain and called them to come to check out the issue.
They were able to fit me in two days later and the plumber was on time, professional, and wore a mask over his face while he was inside my house. He asked if he could check the other bathroom, sink, shower, and tub to make sure there was not anything obvious before he followed his hunch about the downstairs toilet. He did not find anything out of order and went to work on the plumbing service downstairs.
He finally found the problem and it was over 25 Lego pieces crammed far down the tube. He had to remove the toilet itself to get every piece removed but once the toilet was anchored back down and sealed, it flushed like a dream!"
Joe Monty, Sandy Springs, GA
The team at Peach Plumbing & Drain is here to help. Give us a call today!