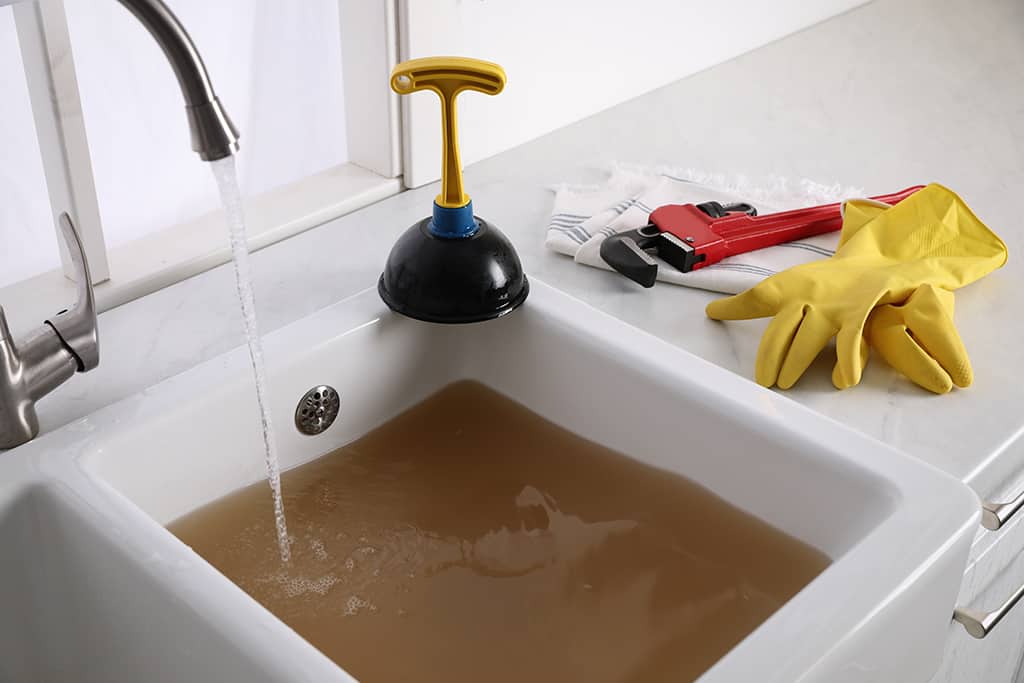 Peach Plumbing & Drain Emergency Plumber | Sandy Springs, GA
Photo By New Africa at Shutterstock
Plumbing is one of the most important components of a comfortable living or working environment. A lack of clean or hot water can bring a household to a standstill. Nobody wants a plumbing problem but eventually sooner or later it happens to everyone and if you don't have years of education, a thorough apprenticeship, or a serious interest in plumbing you are going to need an emergency plumber.
Emergency Plumber Complications
An emergency plumber is going to be more expensive than an ordinary call-out from a plumbing service. Also, there is no guarantee that the emergency plumber you have hired to fix your crisis will be able to attend to the problem on the same day. However, Peach Plumbing & Drain serving Sandy Springs, GA prioritizes emergency situations and has a set price for this option when it comes to remedying your plumbing issues.
Prevent Emergency Plumber Visits
Peach Plumbing & Drain offers a subscription service that checks the health of your plumbing network annually to prevent any small problem from becoming an expensive and time-consuming issue. A seasoned emergency plumber is not going to be cheap but maintaining regular maintenance is cost-effective. It can help your pipes stay healthy and keep the water flowing, but not dripping.
Did you know a few drops of water per minute leaking from a faucet can quickly amount to large amounts of water which cause severe destruction over time and can raise your water bill significantly? This is precisely why Peach Plumbing & Drain serving Sandy Springs, GA strongly encourages their clients to consider the subscription service. A well-kept plumbing system is the most prudent and cost-effective means of protecting your plumbing network and avoiding a visit from any emergency plumber.
The Expert Team at Peach Plumbing & Drain in Sandy Springs
Peach Plumbing & Drain is extremely proud of the hardworking plumbers and support staff who go out of their way to help everyone who calls them for help. The expertise of the Peach Plumbing team is unparalleled in the city, region, and state.
We carefully choose plumbers and office staff that prioritize customer satisfaction, personal integrity, and a strong work ethic. We scour the applicant pool for candidates that go above and beyond the requirements to be eligible for a plumbing license.
Any plumbing technician that works with Peach Plumbing generally has completed a comprehensive apprenticeship, problem-solving training, manufacturer instruction, and shadowed a veteran emergency plumber who has resolved everything from clogged toilets to destructive slab leaks.
We Understand Safety
Besides years of education, training, and shadowing an already trusted team member Peach Plumbing, potential candidates are asked to submit to a drug and alcohol screen and an extensive background check before being offered a position with Peach Plumbing & Drain.
It is important to be cautious when inviting any stranger into your home whether it be to deliver groceries or have an emergency plumber unclog a drain. Peach Plumbing wants you to feel absolutely comfortable when one of our team members is in your home.
We offer expertise in any plumbing emergency at an affordable price while making certain you and your family are safe. We view protecting the good people of Sandy Springs, GA as our top priority when solving plumbing issues throughout our community.
Customer Testimonials
"The water in my house completely stopped working. I checked to make sure I had paid my water bill online and found out I was current in my payments. I called the water company and made sure there was not a problem with the service and discovered that there was not an issue with the water department.
I called several plumbers with my plumbing emergency, but none of the companies could schedule a visit until after the weekend. When I finally reached Peach Plumbing & Drain they offered to attend to my problem the very next day for an extra (but super affordable) fee. The plumber found a blockage in the primary pipe that connected to the city water supply. It took most of the day, but the friendly plumber informed me during every step of the process.
I really appreciated the plumber taking the time to review the entire process and explain the costs for labor, parts, and other associated fees. Don't hesitate to call Peach Plumbing & Drain if you have a plumbing problem. They are friendly, clean, and affordable."
Luis Goodman, August 2022
"When my sinks started backing up sewage water and the toilet would not flush. I did not know what to do, but I have a friend who is a retired plumber who used to work for Peach Plumbing & Drain and asked him for his advice.
My friend went above and beyond by asking the Peach Plumbing team to attend to my problem on the very same day my friend called them. I have a bit of a phobia when it comes to sewage and the problems in the sink and the toilet were grossing me out so bad that I avoided the kitchen and bathroom until the plumber from Peach Plumbing and Drain could fix my issue.
I explained my phobia to the plumber and they happily cleaned the residue from the sinks and toilets. In fact, I'm pretty sure my bathroom and kitchen were cleaner than they had been before the problem gurgled up.
The service cost less than I had anticipated and I was impressed by how quickly the job was finished. I will be calling Peach Plumbing & Drain for every plumbing issue or emergency that might pop up from now on. If you are experiencing trouble with your plumbing system call Peach Plumbing right away. You will have your plumbing in tip-top shape in a flash and it will cost less than you think!"
Sarah Bellman
For any of your plumbing and drain needs give Peach Plumbing & Drain a call today!