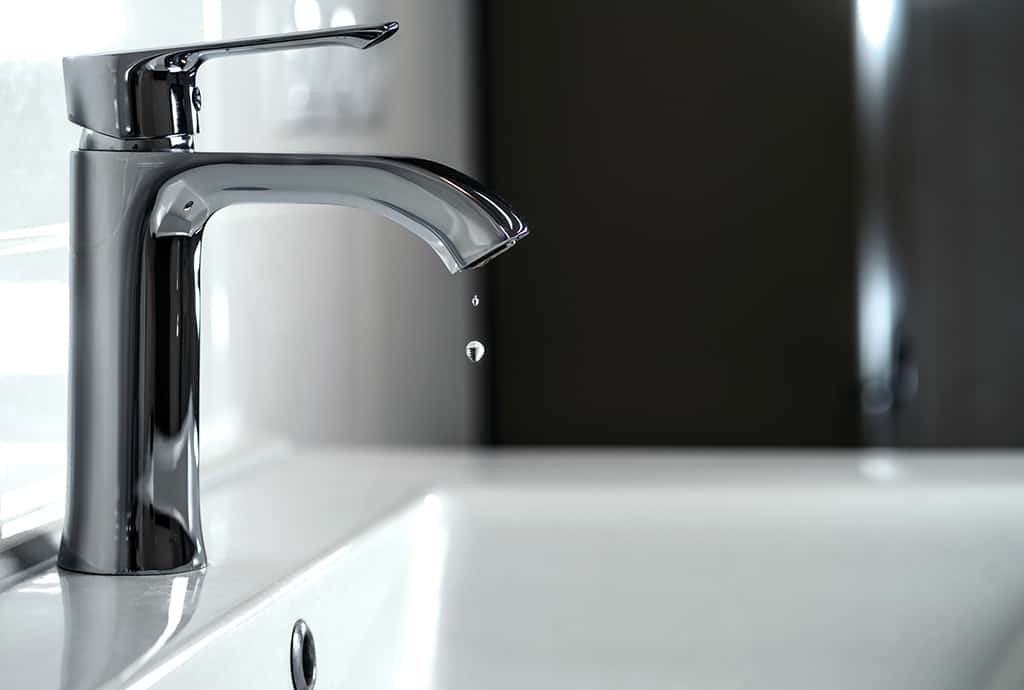 Peach Plumbing & Drain: Expertise In Plumbing Repair And Affordability | Atlanta, GA
Peach Plumbing & Drain can assist with any plumbing repair. If you are experiencing a plumbing issue, get in touch with our office. We're open around-the-clock every day of the year. We are aware of the difficulties created by a malfunctioning plumbing system and are proud to provide affordable emergency appointments.
We're locally owned and operated. Peach Plumbing & Drain places a high premium on proudly serving the community of Atlanta, GA. Peach Plumbing & Drain is locally owned and operated by Chip Weimar and his family who work with a close-knit team of professionals.
Spotting a Plumbing Problem
A word of caution regarding common plumbing issues. If you want to protect your plumbing system, be very careful about what you flush down the toilet or rinse down the sink. Despite their promises to the contrary, several things are prone to clogging. Other items that may stick to the pipe walls and obstruct it include oil, oats, flour, mashed potatoes, coffee grinds, and other hardening substances. Pause before flushing or rinsing something down your plumbing system. Don't treat it like a garbage can!
Wet Spots
Water gathering in various places is sometimes a sign that a pipe leak is present nearby. Over time, even a little amount of water can begin to corrode and discolor surfaces like walls, floors, and even stones. Since water is a powerful element, leaks can seriously harm a home or place of business. Another place where a leak may be to blame for a damp patch is an overly soggy area of grass that cannot be attributed to rain.
Drips
Nearly everyone has experienced having dripping water keeping them awake at night. Not only is it pricey, but a leaky faucet may quickly drive up your water bill to absurd levels. Calling Peach Plumbing & Drain for a quick plumbing repair is quick, easy, and effective. Don't let the water keep you up at night; let us take care of it.
Foul Odors
Plumbing frequently gives off unpleasant aromas, but this can generally be resolved by cleaning the pipes and using deodorizers. If the bad smell continues even after you have cleaned the area, you need a plumbing repair. In pipes, pests such as rodents, mold, and mildew may breed, flourish, and build nests. To remove any unwanted components from your plumbing system, a specialist cleans these pipes using bespoke tools. Clean plumbing makes a home or company more sanitary. Additionally, you ought to get your vents cleaned by a licensed technician at least once a year.
Sluggish Drains
A variety of factors might contribute to slow drains. You can maintain your plumbing by being exceedingly careful about what you put into your pipes. Regular maintenance from Peach Plumbing & Drain, like routine drain cleaning, protects your plumbing system from unnecessary strain and costs less than emergency plumbing repairs.
Our Team
Finding a reliable plumber might be challenging. If you don't have a plumbing firm that has demonstrated its worth, getting a plumbing repair might be expensive. Everyone should have access to a certified, skilled, and insured professional plumber they can depend on to get the job done quickly and affordably.
Plumbers employed by Peach Plumbing & Drain are subject to a thorough background investigation and must consent to recurring drug and alcohol testing. When we bring on a new employee, we go above and beyond to make sure our cherished customers are secure and at ease with our plumbing staff in Atlanta, GA.
In exchange, we provide a generous salary, customer response-led, bonuses, and other incentives to motivate our plumbers to increase their skill set over the course of their employment with Peach Plumbing & Drain. We support a healthy work-life balance and make an effort to create a welcoming and inspiring workplace.
Common Plumbing Problems
If you suspect you need plumbing repair, locate the main water supply. If you don't know where it is, call us, and we'll help you find it and shut it off. Your walls, rugs, flooring, and other house furnishings will be safe from water damage if the main water valve is closed. Let's discuss some of the most common jobs we do.
Finding a leak is a crucial component of plumbing servicing and maintenance. Damp stains on the walls or ceiling of your house or place of business are a sure sign that there is a leak. Our knowledgeable plumbers are skilled at locating leaks fast and without creating chaos in your space.
Drain cleaning services are useful when pipes or drains get clogged, unclean (or sewage-filled) water frequently bubbles back up into the shower or sink. Each drain is fully cleaned by Peach Plumbing & Drain plumbers, who also clear jams by getting rid of debris like hair or soap that has hardened. Frequently, the stagnant sewage water will have a foul smell that is as offensive as it is unsanitary.
Water Heater Repairs & Installation are crucial components to comfortable living. When they break down, they have a significant negative influence on everyday life putting a stop to any job requiring hot water. You'll quickly need a plumbing repair.
A dangerous scenario is a water heater that is going to burst. It can flood your house or place of business, resulting in damage to the flooring, walls, and other furniture within. It's time to think about buying a new water heater if your current one is more than ten years old. To assist you in making the best appliance selection for your requirements, our professionals can lead you through the process.
Installation, maintenance, and repairs for showers and bathtubs might be difficult if you are untrained. Did you know that the majority of tubs feature access panels that professionals utilize to lock the tub? But what if this isn't always the case? The tub needs to be fitted from the floor below if the panel is placed beneath it. As soon as the installation or repairs are finished, the water is switched off. The ideal person to handle a plumbing service that needs an installation is a licensed expert from Peach Plumbing & Drain servicing Atlanta, GA.
Plumbers Who Care
Everything we do at Peach Plumbing & Drain is guided by a commitment to the community. Regardless of the project, we strive to offer upfront, honest pricing. We like our work to advertise for us because we know the value of a job well done. The best marketing we do is completed during an ordinary plumbing repair by any member of our team of certified, licensed, and insured plumbing repair professionals. Give us a call at Peach Plumbing & Drain today!
Photo By VladK213 at istock