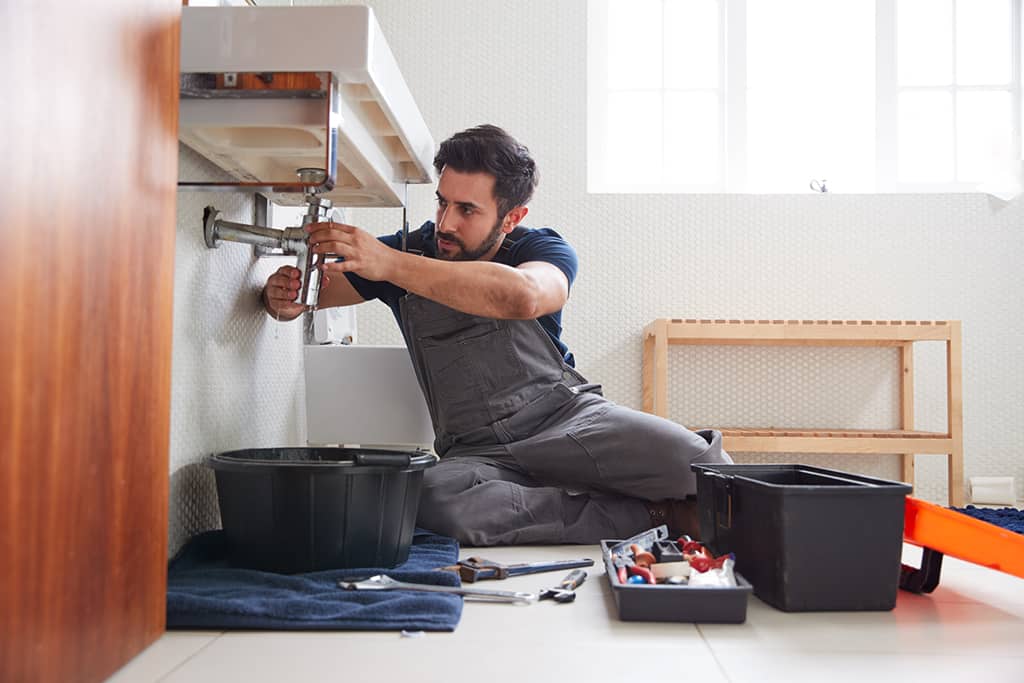 Peach Plumbing & Drain Is The Most Reliable Plumber | Buckhead, GA
Photo By monkeybusinessimages at istock
If you are reading this website, that probably means that some aspect of your plumbing has gone bonkers, stopped working, or has caused a serious issue interrupting the daily life of you and your loved ones.
Rest assured, Peach Plumbing of Buckhead, GA has the most skilled plumber team that our work is completed by experts who will keep your safety in mind. The process of becoming a Peach Plumbing is an exhaustive process. Applicants must submit to invasive background checks and agree to random alcohol and drug screenings.
In these uncertain times, the plumber that services your system will wear a mask inside your home, attempting to always stay six feet away from you and your family. Peach Plumbing and Drain has a strict policy that anyone showing symptoms must stay home until they have received clearance from a doctor.
Our Services in Buckhead
Bathroom, Water Closet & Kitchen Renovations

Conventional Water Heater Repair & Installation

Object Removal from Pipes & Drain Clearing

Leaky Faucet Repair

Leaky Toilet Repair

Leaky Tub & Shower Repair

Expansion Tank Installation & Repair

Gas Leak Inspection & Sealant

Pipeline Replacement, Repair & Installation

Garbage Disposal Installation & Repair

Pipe Sealing

Sink & Tub Patches/Rerouting

Well Patches & Repairs

Installation & Sump Pump Recovery

Slab Leak Sealant & Repair

Water Filtration Installation

All Jobs Include a Free Camera Investigation
Plumbing Woes
There is a number of reasons why you will need a plumber to treat your plumbing system including busted water heaters, overflowing toilets, or even burst pipes. When these issues start to interrupt your daily routine, it is time to call Peach Plumbing.
We advise subscribing to our routine maintenance service which checks the entirety of the plumbing system to ensure that everything is correct and functioning in order. There are endless options when it comes to choosing a plumber in Buckhead, GA.
Peach Plumbing offers incentives to our team members to refresh their skills and learn new plumbing technology from manufacturers and other leaders of the plumbing industry. We stay many steps ahead of the competition through the hiring of the most skilled, customer-focused, and efficient plumbers and technicians in greater Atlanta.
Our Specialized Services
Our team is made up of an expert and dedicated team of professionals who can respond to emergency repairs on Christmas Eve or can install a brand-new bathroom suite. Our team members were selected based on their skills, but also on their integrity, efficiency, and friendliness toward clients. The following examples are just a sampling of what the team of talented Peach Plumbing can fix or improve.
A lack of hot water when you are preparing for work is not the way to start any day. Unless you are one of those people who reap health benefits from an icy shower. A lack of hot water could be due to a broken water heater. If there is not any hot water coming from the taps it may be due to the cold-water and hot-water connections being switched or malfunctioning. There are so many reasons hot water can suddenly stop working. It is best to call out Peach Plumbing & Drain and let them discover the problem and fix it. Water heaters are delicate and dangerous technologies for those who do not have the proper training to repair them.
Did you know that many marriages and relationships do not survive DIY remodels of bathrooms and kitchens? There are so many aspects to a renovation and if completed improperly it can create more and more work and expense-like cutting heads off of a Hydra. Sure, you have replaced the sink, but the water is not connected and there is a substantial leak under the seal of the tub or shower. Trust Peach Plumbing plumbers to do the renovation for you and keep your home a happy one.
No one wants an entire pipe replacement. Slab leaks are a much larger task which demands meticulous investigation before beginning the. Also, a burst pipe may be feeding into a municipal pipe and need clearance from authorities before the work can begin. A Peach Plumbing

plumber

has direct connections to the water and sanitation services that serve Buckethead, GA.
Why We Should Conserve Clean Water & Be Grateful for Modern Sanitation
In 2017, the World Health Organization (WHO) estimated that less than half of the world's people have access to clean water, modern plumbing, or even clean sanitation services. Even though in 2010, the UN General Assembly claimed clean drinking water is a basic human right.
They may have declared it as a human right, but there are millions of people around the globe struggling to find clean water to wash, clean, or cook with. These facts put into perspective what we have in greater Atlanta and Buckethead.
Many homes that encounter plumbing issues suddenly struggle to find the resources to pay a plumber. Peach Plumbing consistently offers specials and coupons to help our customers get their plumbing functioning again.
Customer Testimonial
"After trying everything under the sun to unclog our second bathroom's toilet, my wife and I finally started asking friends for recommendations on quality plumbers to hire. At church, after the sermon, several of my husband's friends told him to call Peach Plumbing in Buckethead, GA. We live really close to Buckethead and since so many of our trusted friends suggested them, we gave them a call.
When the technician turned up on time, he was wearing a mask properly and even put plastic booties over his shoes before entering and taking them off before going back to the van to get tools. The problem with the toilet was a bit more complicated. One of our grandkids had flushed a rubber toy the size of a soda can down the drain and was stuck in the pipe behind the toilet.
However, Ted saved the day. What impressed me the most was the clarity Ted offered us regarding the cause, type of repair, duration, and most importantly the cost of the repair. Once we had given our approval to the technician, he had our toilet flushing like it was brand new! If you're experiencing plumbing problems give Peach Plumbing & Drain a call!"
Suzanne Johnson, September 2020
The team at Peach Plumbing & Drain is here for you!