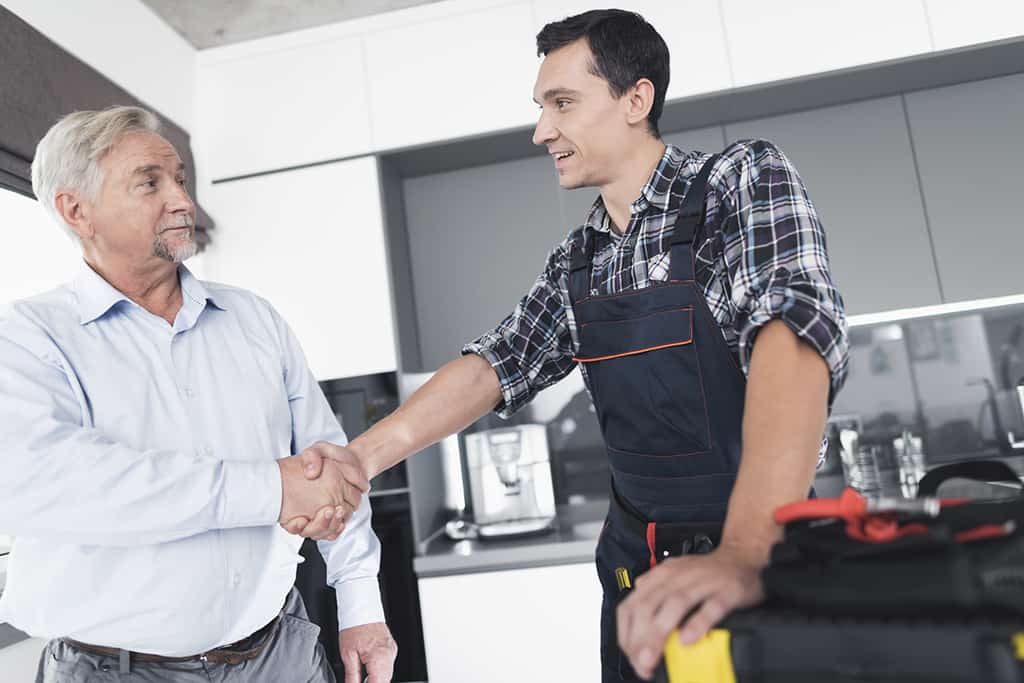 Peach Plumbing & Drain Is Your Reliable Plumber | Atlanta, GA
UNICEF estimates that there are 2 billion people without access to clean drinking water worldwide, and the situation is only getting worse. In 2021, there are more than 4 billion people who cannot properly wash their hands and more than 3 billion people who lack access to sewage management.
For those of us fortunate enough to have access to these necessities, it's paramount we maintain and repair our pipes quickly and efficiently. Plumbing makes our lives more comfortable. We don't know how reliant we are on a plumbing system until a component stops working.
However, part of taking care of a plumbing network is trusting the right plumber. Peach Plumbing & Drain of Atlanta, GA is well-known throughout the city to be a team of hard-working, dedicated experts who believe in doing more than just their job, we provide a service that protects people, and helps keep them clean and comfortable. Our values extend to being contributing members of the community who can be relied upon to conduct excellent work at affordable, fair prices even during holidays, weekends, and emergencies.
A Special Plumber
Our team has been carefully selected. We only work with the best local plumbing specialists. We thoroughly examine their academic qualifications, consult with the mentors who oversaw their apprenticeships, thoroughly investigate their credit and criminal history, and ask for drug and alcohol tests.
Because we provide a work-life balance that is uncommon in the industry, a decent living pay, and ongoing incentives to continue retraining and relearn as plumbing technology moves with the times, the greatest plumbers prefer to work with us. To be really honest, we wouldn't consider hiring somebody who we wouldn't welcome to our houses for a party.
Plumb with Caution!
As was already discussed, it is quite simple to take anything for granted, like plumbing. Our lives generally function without any problems and allow us to focus on our top goals, such as jobs, education, and nurturing our families and loved ones.
Faulty plumbing, however, may swiftly complicate and annoy any routine if it begins to consistently malfunction. In Atlanta, GA, there are so many options for plumbers that selecting one that won't overcharge you, misrepresent the problem, or put off making repairs may become an uphill battle in of itself.
Before selecting a plumbing company, Peach Plumbing & Drain strongly advises doing some online research prior to contracting a plumber or other professional, handyman, or service that concerns the comfort of your house, Peach Plumbing & Drain recommends that you conduct some preliminary research online.
Find a website that is impartial and not just a well-disguised marketing tool. For example, sometimes businesses masquerade as an independent review service rating products and services written by fake clients and consumers. Do a bit of digging past the sponsored pages and you'll find the information you need to make an educated choice. Talking to your neighbors and friends about whom they rely upon is another great way to gather useful information.
A Little Plumber Prevention
The best approach to avert a plumbing catastrophe (since some things are just out of your control) is to sign up for routine inspections from Peach Plumbing & Drain. Depending on the condition of your plumbing system, our skilled team of plumbing experts will visit your house once or twice a year to undertake a comprehensive inspection and make sure no major problems are arising.
It's more sensitive than most people realize, plumbing. Although your plumbing system is built of durable materials like steel, PVC, and other rugged stuff, water is a potent element that formed our globe. It undoubtedly affects the pipes and joints of any plumbing system.
Leaks resemble cavities in several ways. The longer you wait to visit a dentist about a cavity, the deeper it will go and the more harm it will do. Small leaks can grow into large ones that can destroy furniture, walls, floors, and even the building's foundation.
The best way to prevent this from happening to your home is through routine inspections. There is a cost associated with the subscription for routine maintenance, but if your plumbing starts to require emergency plumber visits frequently (particularly, recurring call-outs within a short period of time), you might end up saving a lot of money if a plumbing technician can identify the problem before it really interrupts your life. A little plumbing prevention can save you a lot of money and inconvenience.
Emergency Appointments
Nobody wants to wake up at three in the morning to work when they have to be up only a few hours later to perform for their normal shift. Rewarding our devoted workforce is only fair and it's how we keep the best plumbers on our team.
However, an emergency plumber appointment will be expensive. Emergency plumbing call-outs are a common strategy used by plumbing firms to boost profits. People are more likely to pay extra for services in desperate circumstances.
In Atlanta, GA, Peach Plumbing & Drain believes that our plumbing experts should receive extra compensation for being interrupted while sleeping or attending special events, but we also believe in treating our esteemed clients fairly. Our pricing schedule is clear, and we won't surprise you with hidden surcharges. Our estimates are as accurate as possible, and we seek the green light from our customers before moving ahead with additional work.
We are always upfront about how much labor and parts will cost. Regarding how long the task will take to finish, we will be honest with you. Gaining your trust and offering high-quality services at a reasonable price is how our business has thrived. Every time we do a good job, our network grows and the best investment our business makes is trusting the community we serve to spread the good news about us.
Whether you want to protect your plumbing or have an issue that needs attention, give Peach Plumbing & Drain a call today! We'll have your pipes flowing clear and fast with our expertise at an affordable price!
Photo By vadimguzhva at istock