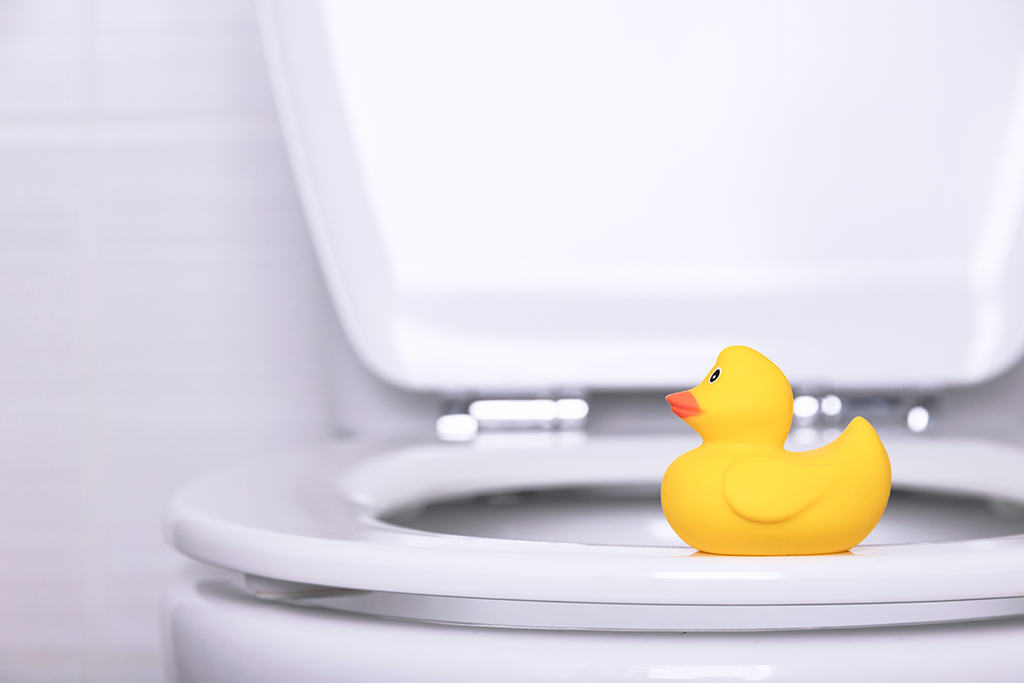 Peach Plumbing & Drain To The Rescue For The Community's Plumbing Repair Needs | Atlanta, GA
Photo By Vadi Fuoco at Shutterstock
Unless you are one of the luckiest people alive eventually you will have plumbing problems in your home or place of business. Toilets overflow, sinks, and tubs will not drain, sewage backs up into your appliances that use water, or a slab leak could occur threatening the very foundation of your home and the safety of your loved ones.
Peach Plumbing & Drain of Atlanta, GA is one of the most reputable and reliable plumbers in the area. We only hire the best plumbers who willingly submit to a full background check, drug, and alcohol screens and have a passion for continually learning about their trade. We are also proud to offer incentives to our plumbing team to advance their knowledge and offer them a living and fair wage.
Plumbing repairs vary and can sometimes be very complex procedures that take a long period of time at great cost. An example of this type of plumbing repair is a slab leak. A slab leak is when the plumbing pipes and joints are underneath the foundation of your home and have become corroded and developed holes throughout the piping. This is a worst-case scenario when it comes to a repair and it will be expensive and disrupt your home's routine.
The very best thing you can do to protect your plumbing system from small and disastrous plumbing repair is to sign up for a semi or annual subscription service to check all the parts of your plumbing network and fix small issues before they have the chance to grow into a monstrous, expensive nightmare.
Flushing Problems Down the Toilet
Believe it or not, your toilet is a delicate piece of machinery. Many problems with toilets arise from dishonest marketing on feminine products, baby wipes, and harsh chemicals bought from a grocery store. Peach Plumbing & Drain has seen everything from Legos to cigarette butts, and paper towels flushed down toilets.
Flushing these items and others will eventually cause the toilet to overflow and you will need a plumbing repair. If multiple items should not be flushed down the toilet you might be in for several plumbing repair services. The most prudent course of action is to talk to your family members or office mates about what is appropriate to flush down the toilet. It is a small list, including toilet paper, and human waste. Also, be careful how much toilet paper you flush at once because this too can cause a temporary clog but will require a plumbing repair regardless.
Water, Water Everywhere, and Not a Drop to Drink
As a plumbing service that has been serving Atlanta, GA for many years, Peach Plumbing & Drain knows the woes of standing water in shower stalls, sinks, full toilets, and bathwater that won't drain.
Most likely, these problems are due to several circumstances: the first is not taking care of your plumbing system on a regular basis and only calling a plumbing service when something goes amiss.
The second is allowing gobs of toothpaste, tiny pieces of plastic, and floss to clog up your bathroom sinks. Toilets as we have discussed get the most abuse of any plumbing appliance in a household but the toilets can't always handle what is being flushed down and never reaches the city's sewage network to drain the dirty water away from your toilet and keep your bathroom clean.
The kitchen sink is the next plumbing component in your home that receives the worst treatment. Did you know flour, coffee grinds, oatmeal, oil, cornmeal, and any other food that will dry and harden can cause clogs by these hardening layers of everyday items? Over time the layers will become so thick that you will need a plumbing repair (or multiple) to descale these clogs deep within your pipes.
Peach Plumbing & Drain Cares About the Community
Peach Plumbing & Drain began as a family and friend collaboration. Many of us grew up with few resources and when a plumbing repair was necessary our families had to sacrifice things to afford the necessary work. As Peach Plumbing & Drain became a reality, the team realized we wanted to offer the good people of Atlanta, GA a plumbing repair service that is honest, transparent, affordable, and friendly.
The approach Peach Plumbing & Drain takes to every plumbing job is to help those in need with affordable prices, a subscription service that will prevent egregiously expensive costs even when the worst plumbing problem arises (like a slab leak). We offer a free estimate of any problem, will give you a transparent cost analysis, and a realistic timeline.
Please keep in mind that sometimes plumbing issues are not straightforward and can change the cost and the time it takes to fix the problem. However, we will do everything we can to meet the plan you have agreed to. We will not change or move ahead with any procedure without your absolute consent.
Coronavirus and Safety Procedures
Almost everyone's life has been affected by the Corona pandemic. Peach Plumbing & Drain understands the risks that are still threatening the safety and health of our community and the communities around the world. We will do everything we can to prevent the spread and exposure of this virus. Our team members are thoughtful and caring individuals and they do not want to see anyone else suffer from this tragedy.
In response, we can attend your home when you are running errands or at work. We will happily wear masks, gloves, and plastic covers over our shoes to further ensure you and your family's safety. We ask that you let us know before scheduling a callout if any member of your family has coronavirus symptoms and politely ask that they stay away from our team members while they conduct their work. We want everyone to be safe. Peach Plumbing & Drain is proud to be a popular business in such a great city and we are happy to help you no matter the time or the plumbing problem.